Legionnaires of the national team of Ukraine in the club season-2021/2022: Vitaliy Mykolenko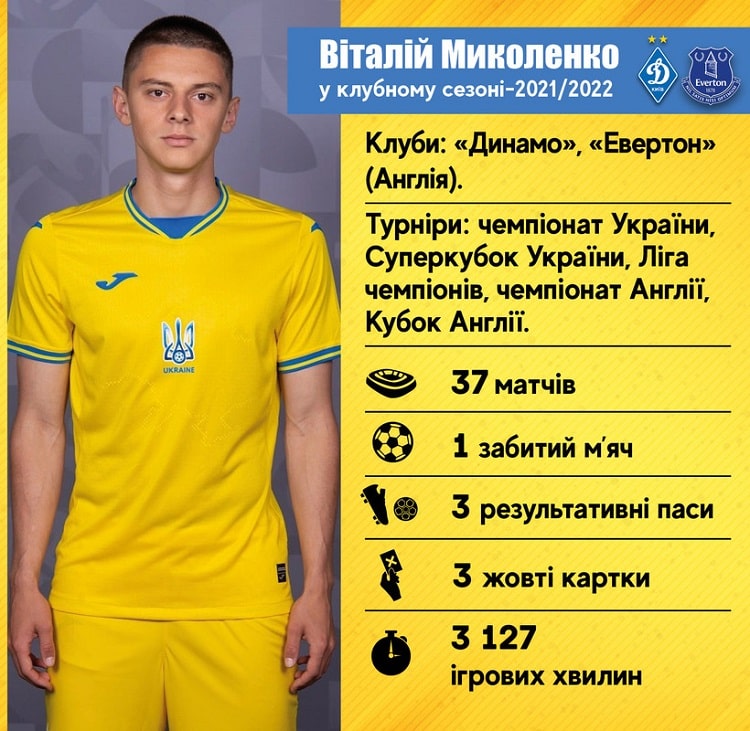 The past club season turned out to be surprisingly busy for the defender of the national team of Ukraine Vitaliy Mykolenko.
He managed to play for two different teams from two different championships in five tournaments and excelled in both the Ukrainian and English Premier Leagues. Against the background of tragic events taking place in our country through the fault of a crazy neighbor, Mykolenko managed to adapt quite successfully in one of the most difficult, if not the most difficult, tournament on the planet.
It should not be forgotten that the initiator of Vitaly's transfer from Dynamo Kyiv to Everton was the Spanish specialist Rafael Benitez, who was soon fired. But even during the tenure of the new coach of "Toffee", the Ukrainian regularly went out on the field, thanking Frank Lampard for his trust in the inspired and high-quality game. The bright quintessence of the game year for our boy was the recognition by Eve fans of his goal against Leicester City as the best in the 2021/2022 season.
It should be added that of the 25 matches that Everton have played since Mykolenko joined the team (from January 2, 2022), Vitaliy took part in 16. But it should be borne in mind that the Ukrainian missed three more meetings due to a positive test for coronavirus, and in five remained on the bench.