Legionnaires of the national team of Ukraine in the club season-2021/2022: Andriy Yarmolenko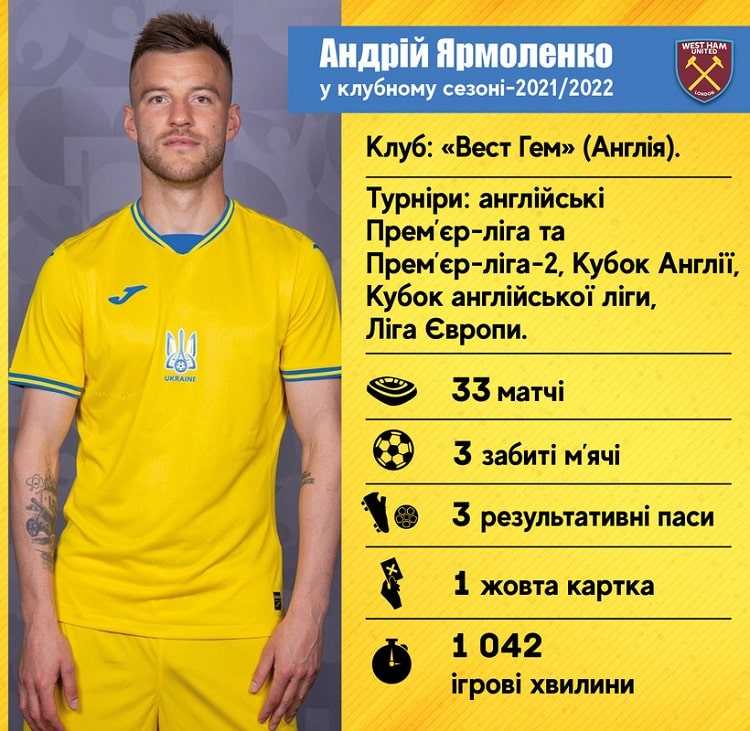 It should be noted at once that of the 33 matches played by the attacking midfielder of the national team of Ukraine Andriy Yarmolenko in the 2021/2022 season as part of the English "West Ham", he played only four from the start to the final whistle.
It is this fact that most vividly characterizes the position of the current captain of the blue and yellows in the coordinate system of the mentor of the "Hammers" David Moyes. To maintain the tone, our guy even had to play for the youth team "VHU" (U-23) in the Premier League-2.
By the way, this unpleasant situation for Yarmolenko at the club should not have come as a surprise to him: in the 2020/2021 season he played 24 matches for West Ham - and only six of them from start to finish.
So Andriy's decision to leave the team this summer, after the expiration of the current contract, which he has already officially announced, seems logical and correct. It is still unknown where the 32-year-old leader of the Ukrainian national team will continue his club career.