Oleg Shaitanov: "It was not possible to cling to the result, but the team was prevented from doing so by the power of Spain"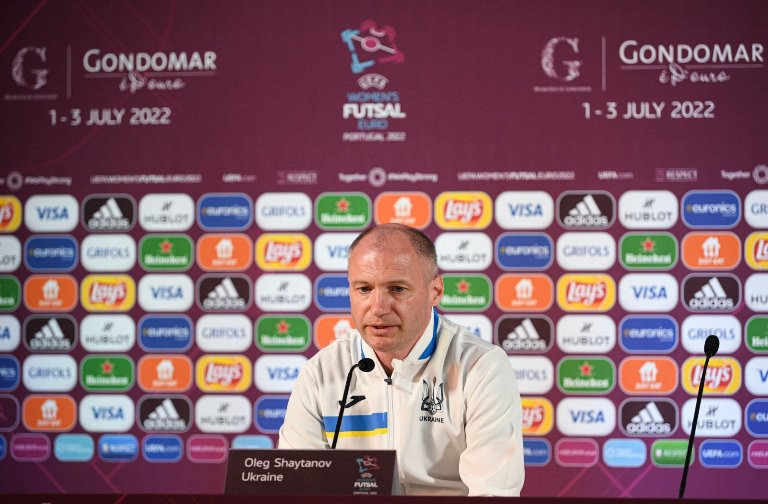 The women's futsal team of Ukraine is in the semifinals of Euro-2022 gave up Spain with a score of 0:9. So now the blue-and-yellow team faces a match for third place against Hungary, which lost to Portugal at the previous stage — 0:6.
After the match with the Spaniards, the head coach of the Ukrainian national team Oleg Shaitanov answered journalists' questions during the press conference.
— Despite the result, how would you rate the work of your players on the pitch?
— First of all, I congratulate the Spanish national team on reaching the final. Today we played with the reigning European champion. The girls gave everything one hundred percent. Yes, we did not manage to get hold of the result, but the strength of Spain did not allow the team to do it.
— Today, a large number of mistakes were made by the leading players. What is it connected with?
— We really missed a lot today. Each of the missed goals is not the fault of a specific futsal player, but of the entire team and coaches. The class of players of the Spanish national team led to such mistakes.
— How was the selection of the goalkeeper for this match, and why was Viktoria Sagaidachna not released, when the score on the scoreboard was already quite large?
— We had four goalkeepers at the meeting, so the choice was generally quite difficult. Today, the team was preparing for a difficult match. They counted on the Spanish experience of Victoria Kislova. Regarding the second part of the question, we immediately planned that she would play all 40 minutes.
— How difficult was it to face the Spanish national team, which played in three foursomes?
- We played two foursomes. When the bill became big enough, they began to make changes in the quartets. There were no thoughts to oppose our game of three fours to the Spaniards.
— How did the friendly matches with Spain in Bucha differ from today's?
— According to the result, they are similar. We also missed a lot in the January matches. They tried to play higher, but the class of players of the Spanish national team allowed them to find their moments and realize them.
— As you mentioned earlier, the dream of the Ukrainian national team is to win medals. Sunday will be a chance to do it. How will the team recover from their clash with Spain ahead of Sunday's third-place match?
— Even before the start of the tournament, we talked with the girls that the final four would consist of two matches. Everyone understands that. Of course, everyone in the locker room was upset. It has more to do with the account. Even so, we're already starting to think about Sunday's third-place match.