The women's futsal team of Ukraine won the bronze medals of Euro-2022!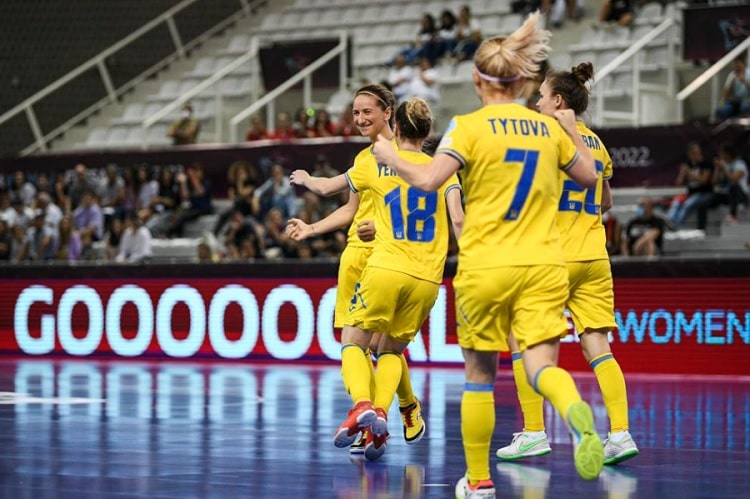 In the match for the third place at the 2022 European Championship, the women's futsal team of Ukraine defeated the team of Hungary.
The national team of Ukraine in the semi-finals gave up to Spain with a score of 0:9. So, today the blue and yellow team played a match for the third place against Hungary, which lost to Portugal in the previous stage — 0:6. Today's opponents of our team received a ticket to the final tournament thanks to the exclusion of Russian national teams and clubs from FIFA and UEFA competitions.
The first half passed with a clear advantage of the Ukrainian women. In the 2nd minute, the teams exchanged dangerous moments: Skybina failed to beat the goalkeeper after going one on one, and Sahaidachna was able to deal with Horvat's shot. In the following minutes, the blue and yellow team only increased their advantage with shots and moments, in particular, Hrytsenko hit the crossbar after a corner kick, and Skybina only miraculously did not direct the ball into an empty net.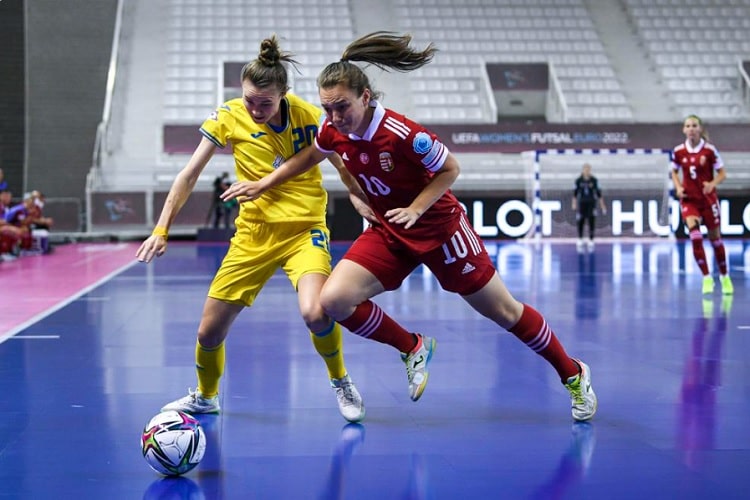 Photo by uefa.com
In the 9th minute, the advantage of our team resulted in a goal by Tytova, who was assisted by Ruban. Oleg Shaitanov's wards could repeatedly increase the gap. So, in the 16th minute, Skybina was in front of the goalkeeper, but Torma pulled her shot away. Shortly before the break, Volovenko directed the ball into the empty net, but the defender got in the way of the ball.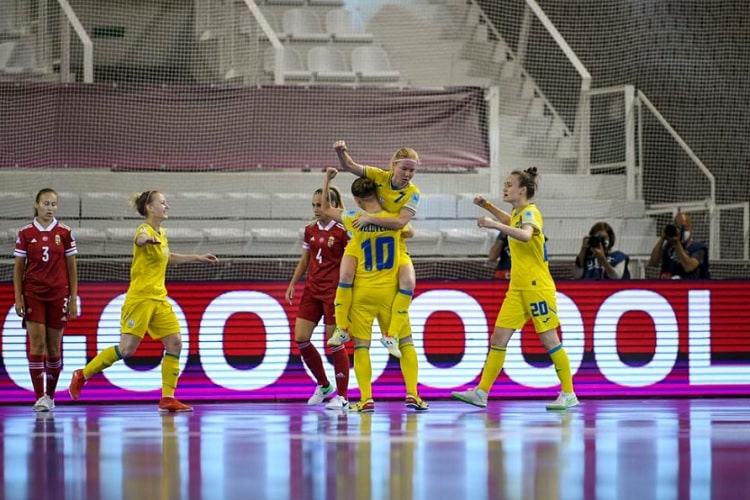 Photo by uefa.com
At the beginning of the second half, the Ukrainians scored for the second time - after Tytova's pass, Volovenko scored from a corner. Soon, Skybina found herself in a good position, but missed the target. The Hungarians responded with a dangerous shot by Volk near the post, Horvat also hit the target. In the 27th minute, Ruban had a chance, but she lacked accuracy.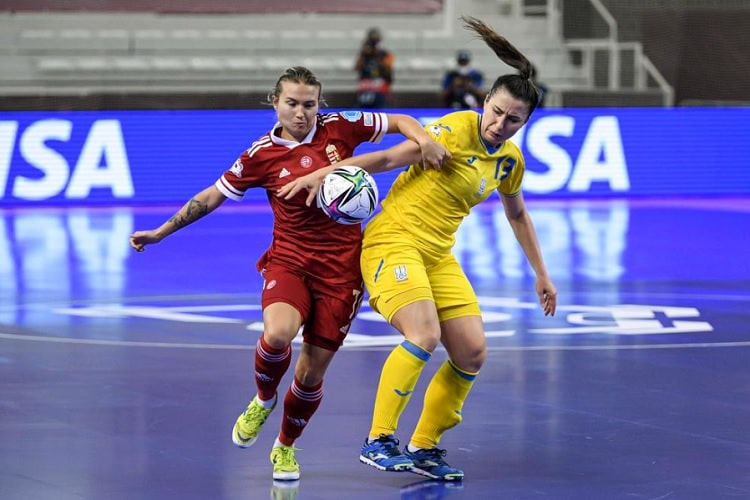 Photo by uefa.com
Later, the teams exchanged shots from Chepregi and Burlachenko, which the goalkeepers managed to save. In the last 10 minutes, the Hungarians regularly played with five outfield players, and in the 39th minute, Horvath got one goal scored. Despite this, Oleg Shaitanov's wards managed to keep the winning score. So, at the second European Championship in its history, the women's national team of Ukraine won bronze medals!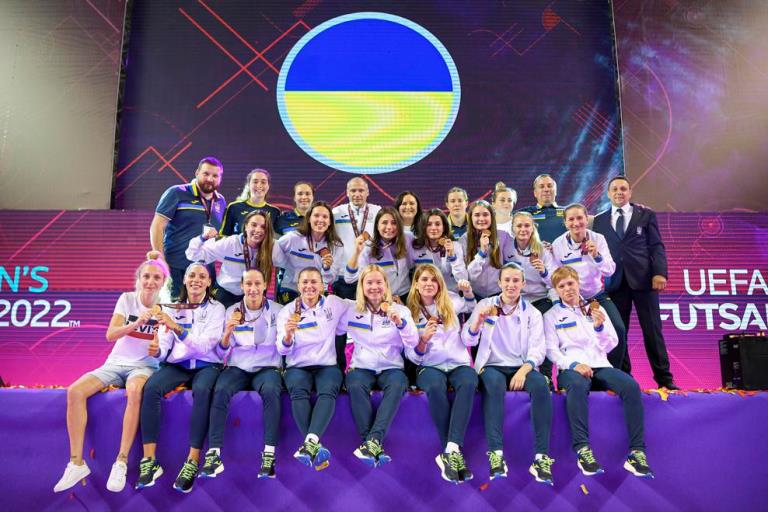 Photo by uefa.com
Women's Futsal Euro-2022
03.07.2022
Match for 3rd place
Hungary - Ukraine - 1: 2 (0: 1)
Goals: Horvat (39) — Tytova (9), Volovenko (23).
Hungary: Torma — Fulep, Toth, Kraschenych, Horvat — Hargash, Salkai, Fabian, Volk, Chepregi, Ivegesh, Koto, Varga (k), Koch.
Ukraine: Sahaidachna — Hrytsenko, Skibina, Dubytska, Forsyuk (k) — Kislova, Drozd, Tytova, Kirylchuk, Volovenko, Babenko, Yeromenko, Burlachenko, Ruban.
Booked: Ivegesh (13), Volk (18) — Ruban (35).
Final
Portugal - Spain (20.00)