The schedule of matches of the women's beach soccer team of Ukraine at Mundialito-2022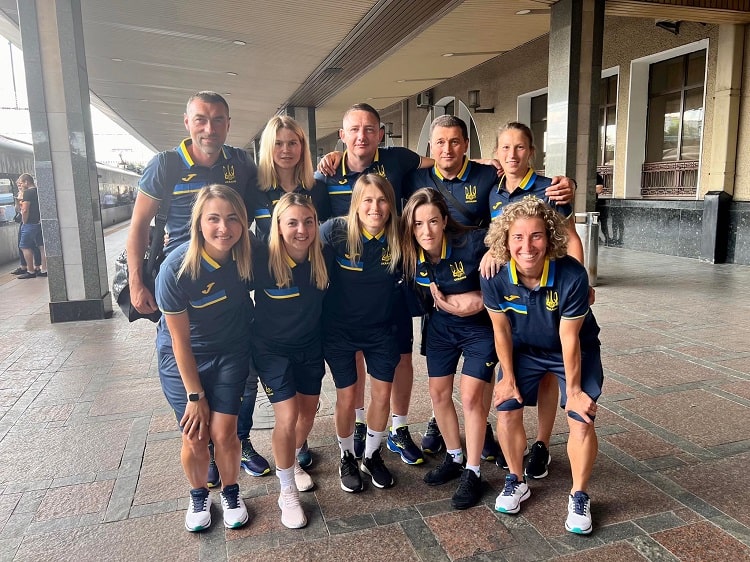 Today, July 21, the women's beach soccer team of Ukraine will start at Mundialito-2022.
Yuriy Klymenko's wards will take part in the first ever Mundialito among women's teams, which will be held from July 21 to 23 on the Spanish island of Tenerife.
The national team of Ukraine will compete for the first place at these competitions with the teams of Spain, England and the Czech Republic.
Calendar of the Women's Mundialito-2022
21.07. Ukraine — England. 17.00
21.07. Czech Republic — Spain. 19.45
22.07. England — Czech Republic. 17.00
22.07/XNUMX/XNUMX Spain - Ukraine. 19.45
23.07. Ukraine — Czechia. 17.00
23.07. Spain — England. 19.45
The Kyiv time for matches is given.
It should be noted that all participants of the tournament are part of Group B in the EuroLeague 2022. And it was with these opponents that the blue-yellow team played at the first stage of the competition in Nazare, Portugal.
We will remind, the national team of Ukraine conceded to England (3:4) and Spain (1:3) and beat the Czech Republic (4:0).
Today in Saudi Arabia, the women's beach futsal team of Ukraine...
Today, the women's beach soccer team of Ukraine started in the selection...