On the Day of Ukrainian Statehood, a reconstructed stadium was opened in Khmelnytskyi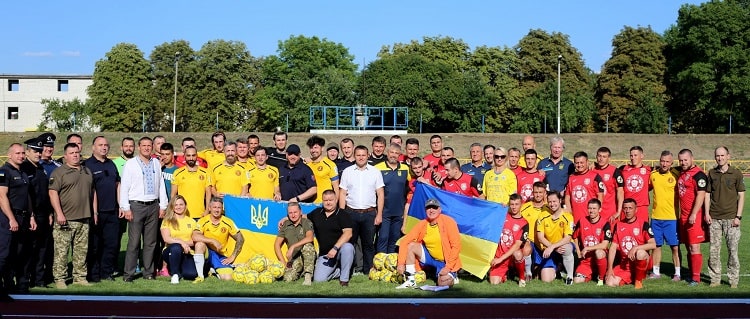 The project in Kamianets-Podilskyi was implemented within the framework of the program of the President of Ukraine "Great Construction".

The opening ceremony of the arena was attended by the head of the regional military administration Serhiy Gamalii, the mayor of Kamianets-Podilskyi Mykhailo Positko, the first vice-presidents of UAF Oleksiy Mykhailichenko and Vadym Kostyuchenko, the head of the Khmelnytskyi football association Ihor Khiblin.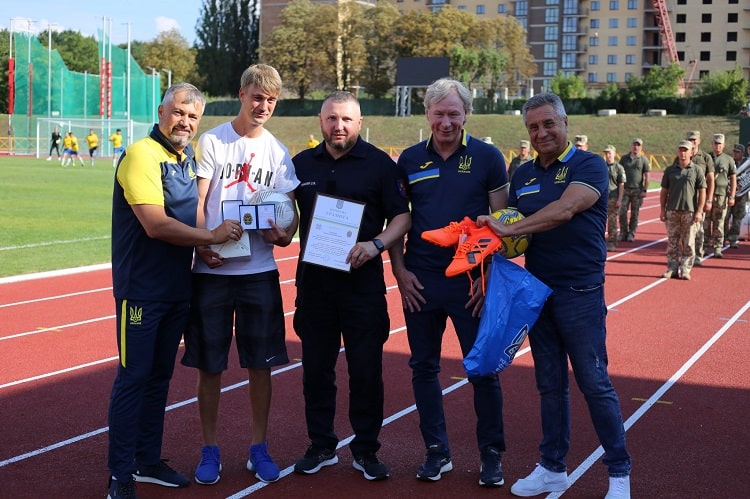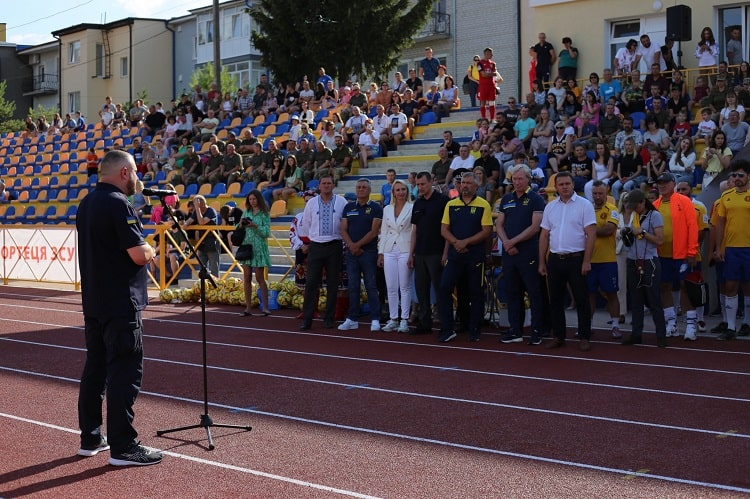 Photo of UAF press service

The reconstruction of the stadium in Kamianets-Podilskyi began at the end of 2019. According to the press service of the Khmelnytskyi Regional Military Administration, in the course of major renovations, the grandstands, the administrative building, the lawn of the football field were updated, a synthetic surface was installed for running tracks, sectors for sports competitions, sectors for high jump, long jump, triple jump, sectors for javelin, discus and hammer, shot put, obstacle course pit. After reconstruction, the stadium accommodates 2 spectators, and its football infrastructure allows for matches of professional teams. In particular, the "Epicentr" team, which played in the second league last year, is moving to Kamianets-Podilskyi.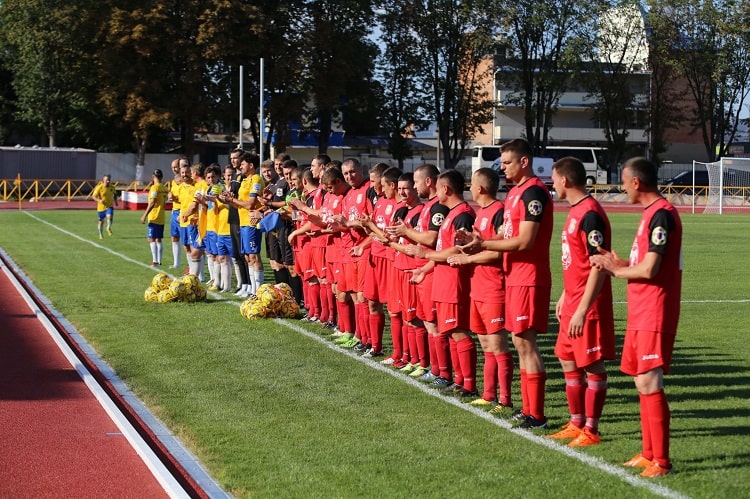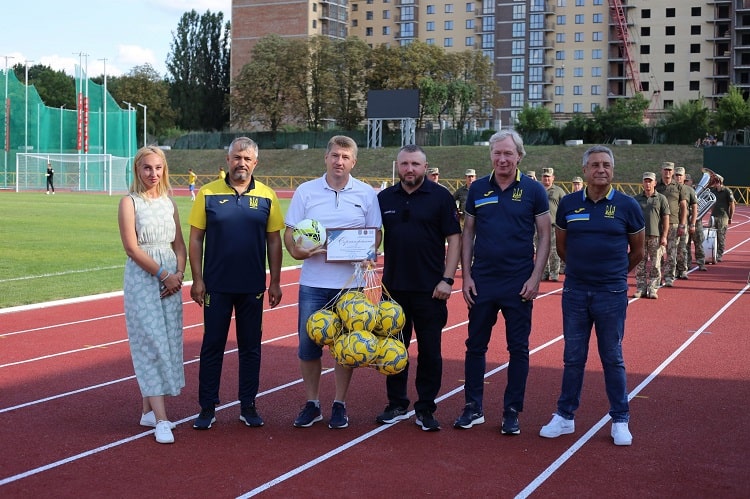 Photo of UAF press service

"On behalf of the Ukrainian Football Association, its president Andriy Pavelek, I thank everyone who took part in the reconstruction of the stadium in Kamianets-Podilskyi! Special thanks to our military defenders - thanks to their courage, it was possible to complete the reconstruction even after the full-scale war with Russia began. Such investments are investments in the future of Ukraine! Therefore, special thanks to the president of our country, who once initiated a program that included a complete renewal of the sports infrastructure. Yes, there is a war going on now, but by opening sports facilities, we are making it clear to everyone in our country and the world that we believe in our victory, we believe in the future of Ukraine!", Vadim Kostyuchenko, the first vice-president of UAF, said during the opening of the stadium. .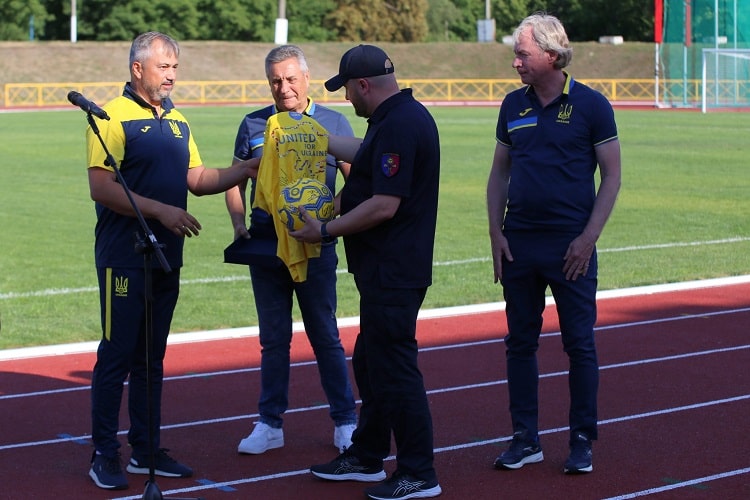 Photo of UAF press service
After the ceremony, the first match at the reconstructed stadium was played between the military from FC "Fortetsia" and representatives of show business from FC "Maestro". The victory was celebrated by the representatives of the ZSU — 3:0. They also won in the additional penalty shootout — 5:3.