Conference League. "Zorya" began its performance in the tournament with a victory over "University"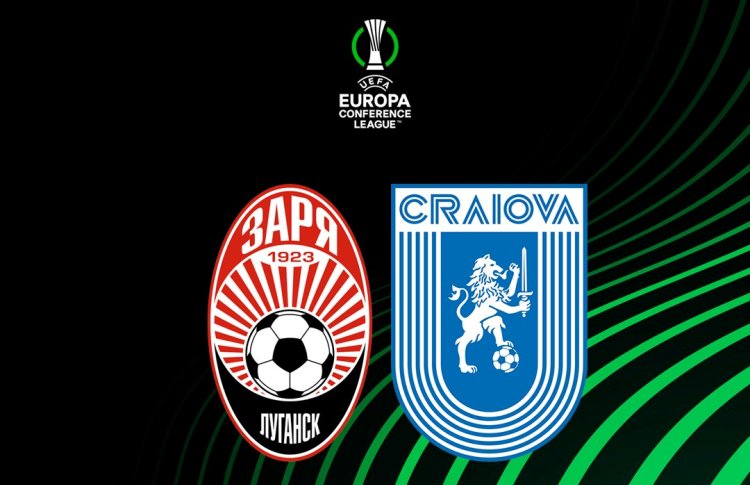 Zorya Luhansk played its first official match since December 2021. Moreover, this match was the debut for the team under the leadership of the Dutchman Patrick van Leeuwen.
In the third round of qualification of the League of Conferences, the opponents of the Lugansk team were the Romanian "University". Due to the Russian military invasion, the home match of this stage was forced to be held in Lublin, Poland.
At the beginning of the match, the Romanians made several shots at the goal of Matsapura, but gradually, a significant game advantage of "Zorya" emerged. In the 19th minute, Christian shot into the net, and soon after, Nazarina's shot hit the post. At the end of the first half, Kabaev made a dangerous shot from a distance - the ball missed the post. Then Buletsa broke into the penalty area, but did not hit hard, so the keeper managed to save.
In the 52nd minute, Nagnoiny had a chance - his shot was pulled from under several opponents by Lazar. Later, Hanka had a dangerous shot at the guests from the fly. Immediately in the counterattack of "Zorya" Kabaev entered the striking position - after his shot, the goalkeeper transferred the ball to the corner. And after a corner kick from Churk, Nagnoiny, the debutant of European Cups, opened the scoring with a precise header.
"Zorya" continued to control the course of the match. In the 71st minute, Bulets punched into the field. At the end of the match, "University" had several chances, in particular, Matsapura parried Bank's shot. However, the Ukrainians managed to keep the winning result - 1:0.
Conference League-2022/2023. Third qualifying round. The first match
"Zorya" (Ukraine) — "Universitatia" (Romania) — 1:0 (0:0)
Goal: Purulent (56).
"Star": Matsapura, Danchenko, Batagov, Imerekov, Vantukh, Churko (Mishnyov, 78), Nazarina (k), Buletsa, Christian, Nagnoiny (Bezborodko, 81), Kabaev (Lunyov, 73).
Substitutions: Saputin, Zhilkin, Brazhko, Khlan, Mykhaylenko, Smiyan, Snurnitsyn, Alefirenko.
Trainer: Patrick van Leeuwen.
"University": Lazar, Kepecine, Papp, Silva, Banku (k), Kretsu (Skrechu, 65), Matei, Hanka (Rivaldinho, 78), Rogulych (Bayaram, 46), Ivan, Kolych (Markovich, 78).
Substitutions: Rus, Popescu, Vetezhela, Kimpan, Vleda, Martych, Sala, Dancha.
Trainer: Laszlo Balint.
Referee: Georgy Davydov (Bulgaria).
Booked: Nagnoiny (50), Danchenko (59), Nazarina (90+4) — Banku (6), Khanka (55).
August 4. Lublin. "Arena Lublin".
The return match will take place in Kraiów on Thursday, August 11 (starting at 20.30:XNUMX p.m. Kyiv time).