UEFA coefficient table: thanks to the victories of "Dynamo" and "Zora" Ukraine gained another 0,4 points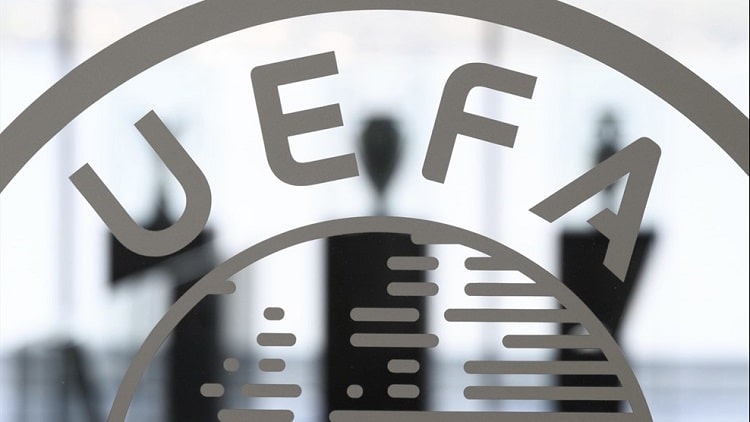 In the five-year cycle 2018/2019—2022/2023, Ukraine is currently in the 14th position and will fight for the 11th place in order, under certain circumstances, to have the opportunity to get the winner of the UPL a direct ticket to the group round of the Champions League.
Five domestic clubs qualified for the start of the 2022/2023 season, and one of them, unfortunately, has already stopped fighting — "Vorskla" lost to AIK - 0:2 and dropped out of the Conference League.
Instead, "Dynamo" continues its winning streak - now Kyiv beat "Sturm" - 1:0 in the Champions League and earned another point. His first point to the treasury after the victory in the Conference League against "University" - 1:0 also put "Zorya".
So, "Dynamo" currently has 2,5 points, "Zorya" and "Vorskla" have taken one each, and "Shakhtar" has four bonuses for a place in the group stage of the Champions League without even entering the field. In total, Ukraine currently has 8,5 points or 1,7 points. Dnipro-1 and Shakhtar will start the campaign later.
Ukraine occupies the 14th place, the gap from the 13th is only 0,375 points (2 points), from the 12th - 0,625 (3,5), from the 11th - 2,500 (13).
It is the 11th position that will most likely allow the champion to enter the Champions League group directly (if the current winner of the trophy enters the Champions League zone in his country), and therefore it is a certain reference point for our association.
This table forms a representation for the 2024/2025 European Cup season, in which, we remind you, the planned change of the system of group rounds to the Swiss one with an increase in the number of participants to 36. The overall representation from the associations and the starting grid for all three tournaments have yet to be approved by UEFA.
From the UEFA Coefficient table
| | | | 18/19 | 19/20 | 20/21 | 21/22 | 22/23 | Sumy | Clubs |
| --- | --- | --- | --- | --- | --- | --- | --- | --- | --- |
| 1 | | England | 22.642 | 18.571 | 24.357 | 21.000 | 2.285 | 88.855 | 7/7 |
| 2 | | Spain | 19.571 | 18.928 | 19.500 | 18.428 | 2.285 | 78.712 | 7/7 |
| 3 | | Germany | 15.214 | 18.714 | 15.214 | 16.214 | 2.500 | 67.856 | 8/8 |
| 4 | | Italy | 12.642 | 14.928 | 16.285 | 15.714 | 2.285 | 61.854 | 7/7 |
| 5 | | France | 10.583 | 11.666 | 7.916 | 18.416 | 1.416 | 49.997 | 6/6 |
| 6 | | Netherlands | 8.600 | 9.400 | 9.200 | 19.200 | 1.500 | 47.900 | 5/5 |
| 7 | | Portugal | 10.900 | 10.300 | 9.600 | 12.916 | 1.833 | 45.549 | 6/6 |
| 8 | | Scotland | 6.750 | 9.750 | 8.500 | 7.900 | 1.000 | 33.900 | 4/5 |
| 9 | | Austria | 6.200 | 5.800 | 6.700 | 10.400 | 1.200 | 30.300 | 5/5 |
| 10 | | Belgium | 7.800 | 7.600 | 6.000 | 6.600 | 1.700 | 29.700 | 5/5 |
| 11 | | Serbia | 6.000 | 6.000 | 5.500 | 9.500 | 1.000 | 28.000 | 3/4 |
| 12 | | | 7.583 | 4.666 | 4.333 | 5.300 | 4.333 | 26.215 | 0 |
| 13 | | Norway | 5.375 | 3.750 | 6.500 | 7.625 | 2.625 | 25.875 | 4/4 |
| 14 | | Ukraine | 5.600 | 7.200 | 6.800 | 4.200 | 1.700 | 25.500 | 4/5 |
| 15 | | Switzerland | 3.900 | 6.400 | 5.125 | 7.750 | 1.500 | 24.675 | 4/4 |
| 16 | | Greece | 5.100 | 4.900 | 5.100 | 8.000 | 0.875 | 23.975 | 3/4 |
| 17 | | Czech Republic | 6.500 | 2.500 | 6.600 | 6.700 | 1.625 | 23.925 | 3/4 |
| 18 | | Denmark | 4.875 | 5.125 | 4.125 | 7.800 | 1.300 | 23.225 | 5/5 |
| 19 | | Croatia | 5.750 | 4.375 | 5.900 | 6.000 | 1.125 | 23.150 | 2/4 |
| 20 | | Turkey | 5.500 | 5.000 | 3.100 | 6.700 | 1.300 | 21.600 | 5/5 |