Oleksandr Petrakov: "I don't feel like I'm 65 - I'm full of strength and energy!"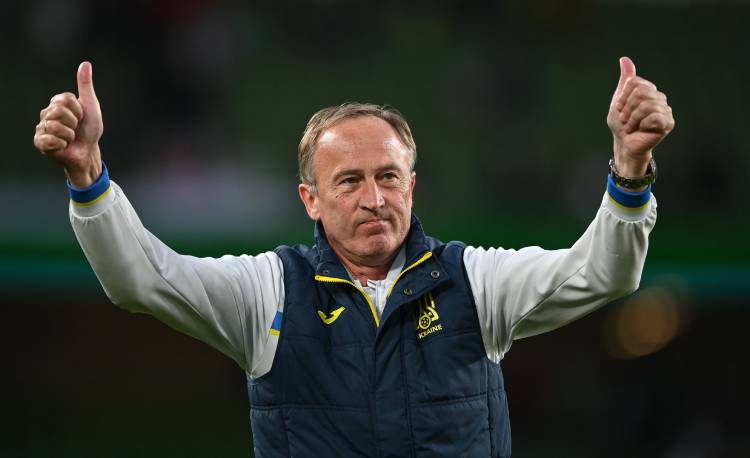 Oleksandr Petrakov, head coach of the national team of Ukraine, turns 65 today. The blue-yellow coach is not a fan of celebrations, especially in difficult wartime. So he meets his next birthday on a business trip, which he started two days before his family.
— Happy birthday to you, Oleksandr! 65 — this is a kind of half-anniversary. How do you perceive and meet this date in our difficult present?
- Thanks for the greeting. You know, I will say frankly, without loud words - I can't say that I like this number (smiles). 65... I don't feel 65. I am a young person at heart, I work with young guys, they charge me with positivity. So I am only young in heart and soul! And also, the Dynamo Kyiv coach Mircea Lucescu, who at the age of 77, is full of energy, gives us all an example of cheerfulness and energy!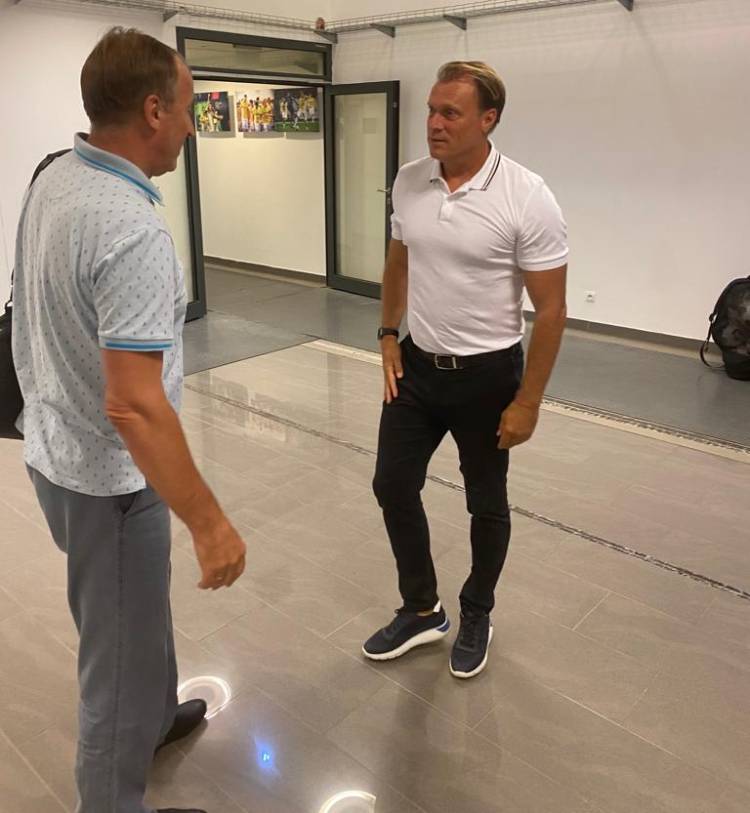 Photo of UAF press service
— And you also celebrate your birthday in the work process, because in fact the day before you arrived in Poland to watch the game of the qualifying round of the UEFA Conference League Zorya — Universitatea, you will continue to have an intensive schedule of your business trip...
— Yes, I watched the match, after which I approached and congratulated the head coach of Lugansk side, Patrick van Leeuwen, on his victory. I have known him for a long time - from the Shakhtar Academy. We exchanged a few words, exchanged thoughts. The next day, I left Lublin early in the morning for Lodz, where I watched the training of Dynamo Kyiv and met with Mircea Lucescu. Today at 16 I fly from Warsaw to Rome, where on August 7 I will watch a friendly match between Roma and Shakhtar. On Monday, I will arrive at the training camp place of the miners - in the well-known Brdo, near the Slovenian capital Ljubljana, where the national team held its meeting in May. I will observe the training process of the Donetsk players there, and on August 9 I will move 180 km from there to Graz, Austria, to watch the second leg match of the third qualifying round of the Champions League between Sturm and Dynamo. And the next day - back: I expect to watch the friendly games of Shakhtar and SK Dnipro-1 - again in Slovenia.
— You won't say anything — busy schedule...
— But that's not all (smiles). On the morning of August 11, I will fly to London, to visit the Brentford club...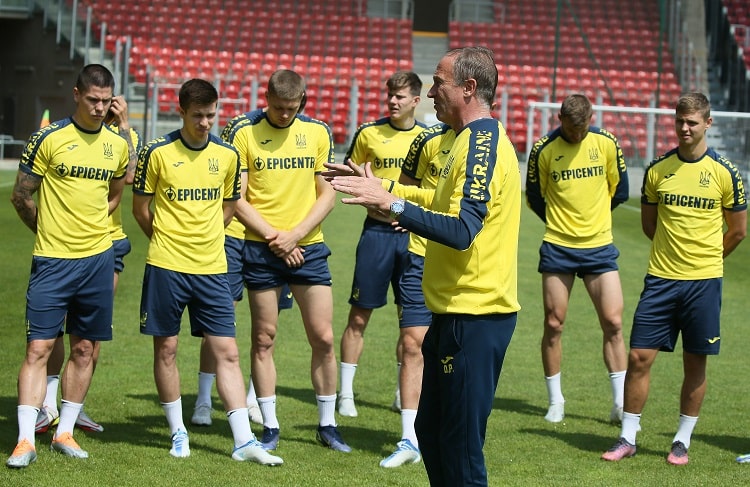 Photo of UAF press service
— And your old friend works there — Danish coach Thomas Frank...
— Yes, we crossed paths more than once at the level of youth national teams. This is my good friend, I called him and I want to talk to him about our Ukrainian player Yehor Yarmolyuk, who transferred to this London club in the summer. I will attend the English Premier League match between Brentford and Manchester United. And after that, I fly from London to Warsaw, get on a regular bus and return to Kyiv.
— The current trip fits into your style of work, which you started this winter, even before the full-scale war, when you visited the camps of all Ukrainian clubs at the meetings in Turkey. It is very important for you — communicate closely with those people who work in Ukrainian clubs, right?
— It should be said directly and frankly: club coaches make Ukrainian football. So I think it's my duty to travel, support them, talk, take an interest in their affairs, exchange ideas. Although now it is not so easy to get around everyone, as it was in February, when all our clubs were preparing in Turkey, and I was able to visit the camps of all 16 UPL teams.
— Today, the geography of domestic FCs is much wider.
— But the distance doesn't scare me. This is a coaching job. Yesterday I spoke with Lucescu, with the boys: Mircea invited me to a team dinner, we had a very warm conversation. I want to say that Lucescu called me in June to Ireland, the day after our defeat in Wales, he supported me, the players. I am very grateful to him for that call.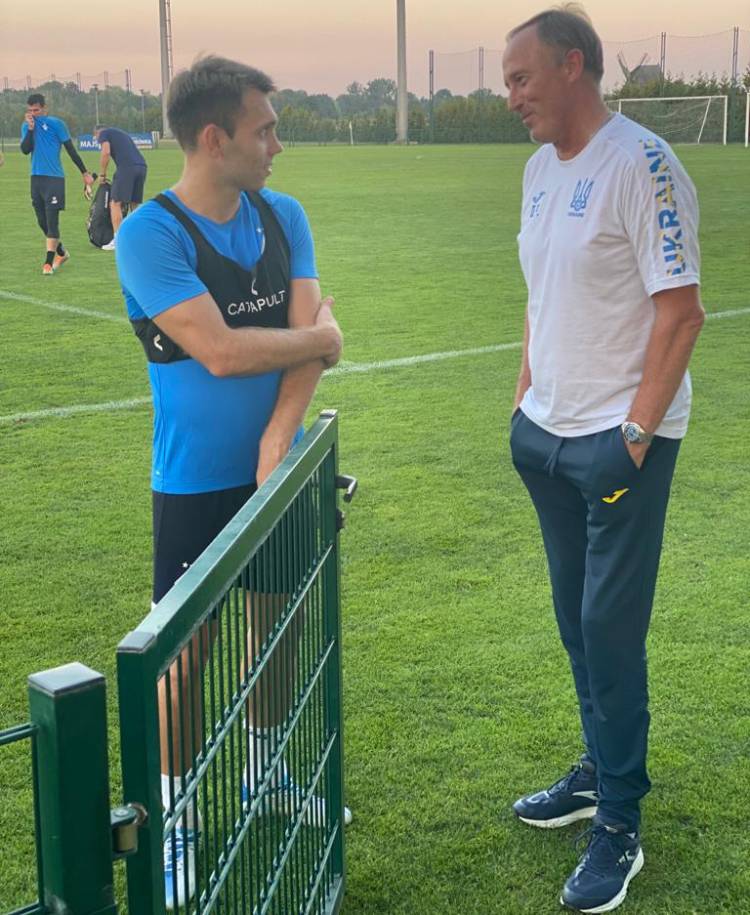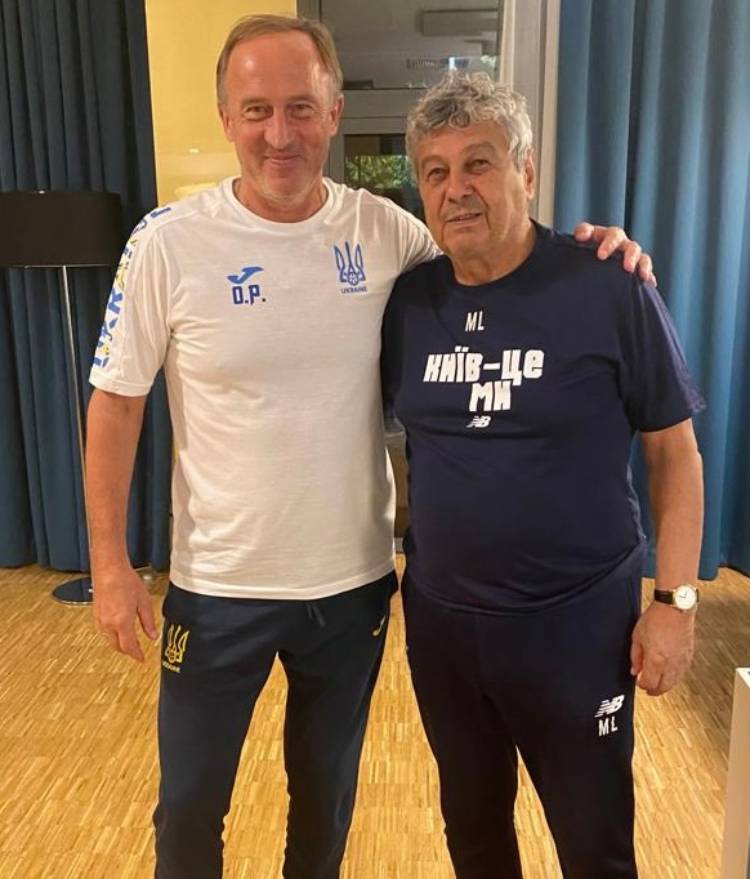 Photo of UAF press service
— - The three matches of the national team in September will be difficult both from the point of view of the opponents and in view of the difficult long flights. How do you perceive this stage of the competition and what do you expect?
— There are no passing games in tournaments at the level of national teams. This is the UEFA Nations League, where one setback can be costly. In club work, you can lose somewhere and then make up for it. And here if you lose - in fact you are no longer a candidate for victory in the group. The tournament distance is short, and all matches are decisive. Let's not forget that Scotland will be looking to avenge their defeat in the play-offs in front of their fans. In Glasgow, two leading performers - Zabarnyi and Zinchenko - will not play due to yellow cards.
— The Scots want revenge, and it's important that we don't let that happen...
- Exactly. We have one task - to take first place in the group. No matter how difficult it may be, the task must be completed.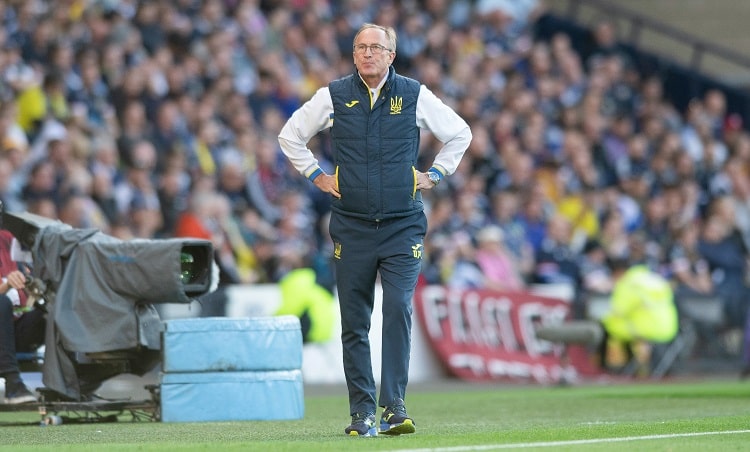 Photo of UAF press service
— Do long flights bother you?
— Yes, it will be a difficult flight from Glasgow to Yerevan: a six and a half hour flight plus the time difference — three hours forward... Accordingly, much less time is left for recovery after the first game, with Scotland. It will be difficult. I have no secrets - there will definitely be a serious rotation.
— When do you plan to start the September training camp?
— I can't say for sure yet - it depends on how our clubs will perform in the European Cups. Most likely, we will gather somewhere near Warsaw, preferably around September 16, with players who we hope will play in the European Cups and be based in Poland. As for the legionnaires, I have already scheduled training for the evening of September 19 in Glasgow — there the team will gather in full. We will arrive there after flying from Warsaw in the morning, and the guys from the foreign championships should arrive during the day.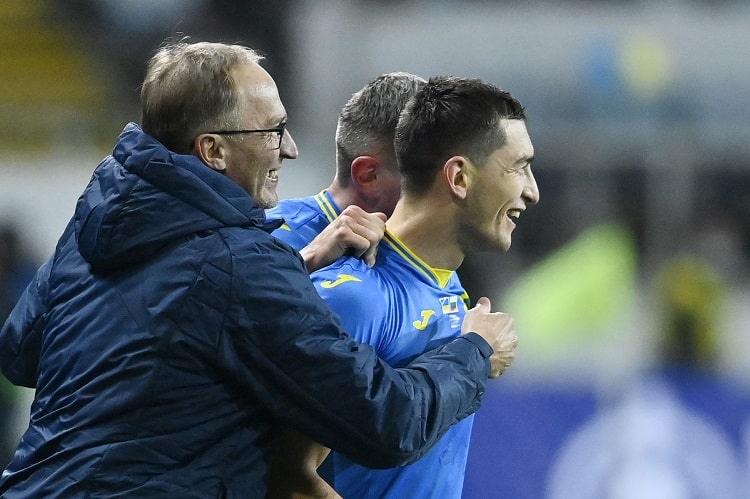 Photo of UAF press service
— And yet, what would you wish for yourself on your birthday?
— I am convinced that every person should have a dream, because it is simply impossible to live without it. I am 65, I have dreams, I live them! First of all, this is our victory in the war with Russia. And football dreams - there are no secrets here. You know the folk wisdom: "If you want to make God laugh, tell him about your plans" (laughs). So I dream, I want to achieve something, I have many goals. And I want to say directly - I'm not old, so you don't need to make me old (laughs). I am full of strength and energy, I work in such an important position, I feel a great responsibility before people. In a word, I want to achieve a lot, but I don't know how it will turn out.
Oleksandr Hlyvynskyi, spokesman for the national team of Ukraine