Conference League. "Zorya" conceded to "University" on the road and was eliminated from the tournament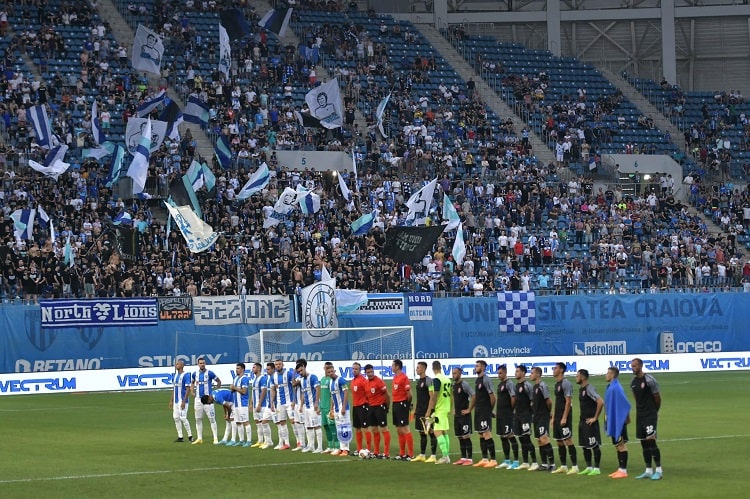 "Zorya" Luhansk played the return match of the third qualifying round of the Conference League against the Romanian "University" in Craiova.
Black and white in Lublin a week ago who obtained the minimum victory is 1:0. The return match of Lugansk against "University" took place in Craiova, and between the two matches, the rival of the Ukrainians changed the head coach.
The Romanians succeeded in the initial assault and scored a quick goal in the 5th minute. If the shots of Ivan and Bank lacked accuracy, then Silva took full advantage of his chance after the corner kick.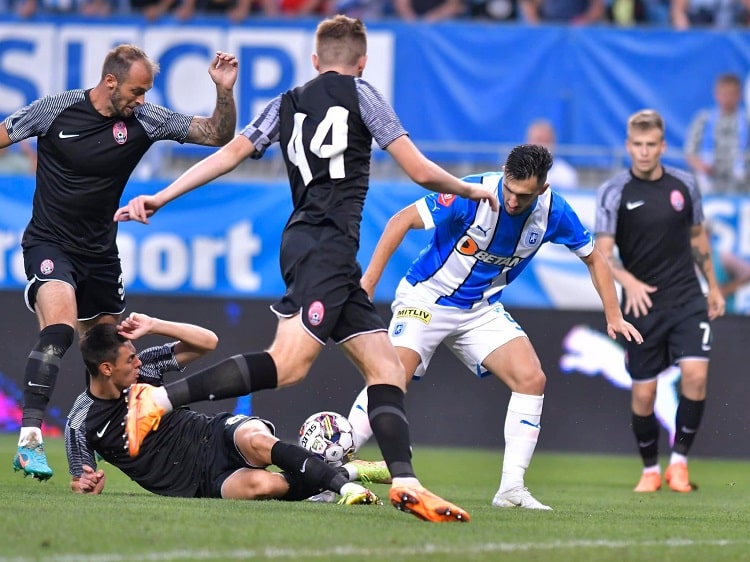 Photo by ucv1948.ro
Over time, the Ukrainians leveled the game, but Patrick van Leeuwen's men could not create a truly dangerous moment. Instead, the Romanians sometimes got into Matsapura's possession, Banku's shots after a partner's clearance and Papp's after a corner kick were dangerous.
After the break, "Zorya" continued to make mistakes, which the opponents took advantage of. In the 53rd minute, Bayaram doubled the home team's advantage after Nazarina's unsuccessful knock-out with an irresistible free kick. Soon, "University" scored for the third time - Matsapura intercepted a wing pass, and Banka hit the target with a billiard shot after a pass from his partner.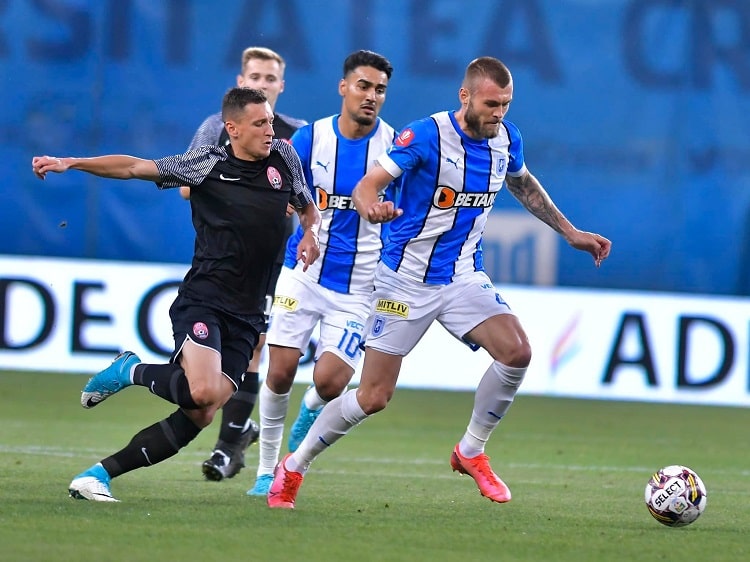 Photo by ucv1948.ro
The Ukrainians had an opportunity to close the gap. Imerekov hit the ball with his head, Churk's shot went near the post, and at the end of the match, Christian was remembered for his attempt. However, in the end, Lugansk lost - 0:3, so the European Cup season is over for them.
Conference League-2022/2023. Third qualifying round. Match-answer
"Universitatia" (Romania) — "Zorya" (Ukraine) — 3:0 (1:0)
Goals: Silva (5), Bayaram (53), Banku (57).
"University": Lazar, Skrechu, Papp, Silva, Banku (k), Hanka (Vetezhela, 75), Kretsu (Kepecine, 65), Bayaram (Rogulych, 75), Matei, Ivan (Rivaldinho, 90+1), Kolych (Markovich, 67 ).
Substitutions: Rus, Popescu, Kimpan, Nistor, Vledo, Martych, Vine.
Head coach: Mirel Redoy.
"Star": Matsapura, Danchenko (Alefirenko, 89), Imerekov, Batagov, Vantukh (Smiyan, 30), Nazarina (k), Churko, Christian, Buletsa, Kabaev (Bezborodko, 59), Nagnoiny (Mishnyov, 58).
Substitutions: Saputin, Zhilkin, Brazhko, Khlan, Alibekov, Snurnitsyn.
Head coach: Patrick van Leeuwen.
Referee: Matej Jug (Slovenia).
Booked: Ivan (31), Kolych (45), Silva (71), Matei (90+1) — Buletsa (71).
August 11. Kraiova Stadium "Yon Oblemenko".
The first match - 0: 1.
In addition, previously Poltava "Vorskla" dropped out of the fight in the Conference League, losing in the second qualifying round to the Swedish AIK.