League of Europe. "Dynamo" started the performance in the group stage with an away defeat against "Fenerbahce"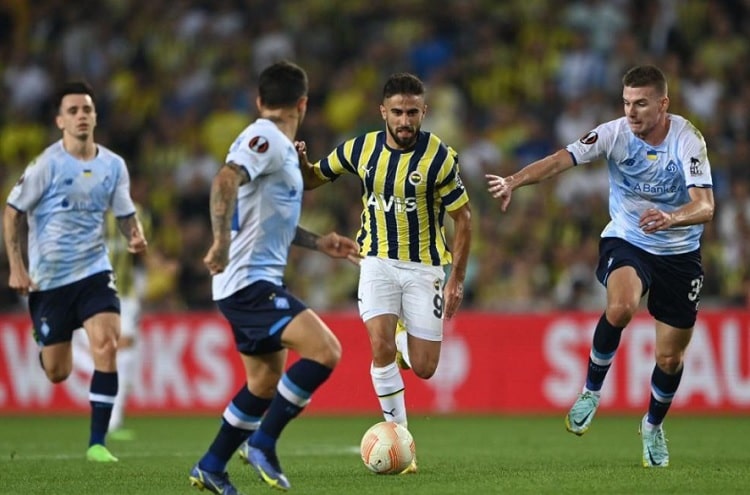 "Dynamo" Kyiv started in the group stage of the Europa League for the eighth time in history. In the first round, Kyiv faced the Turkish "Fenerbahce", which in July this year have overcome in a two-match Champions League qualifier.
Today, Mircea Lucescu could not count on the main pair of center backs Zabarniy and Popov, who were replaced by Burda and Sirota. Also, Besedin and Vanat did not even get into the application, so Harmash appeared at the point of attack.
At the start of the match, there was enough fighting, the referee recorded a lot of fouls. Around the 25th minute, the hosts took the initiative and tested Bushan several times. And in the 35th minute, Enrique opened the score from a corner after Rossi's pass.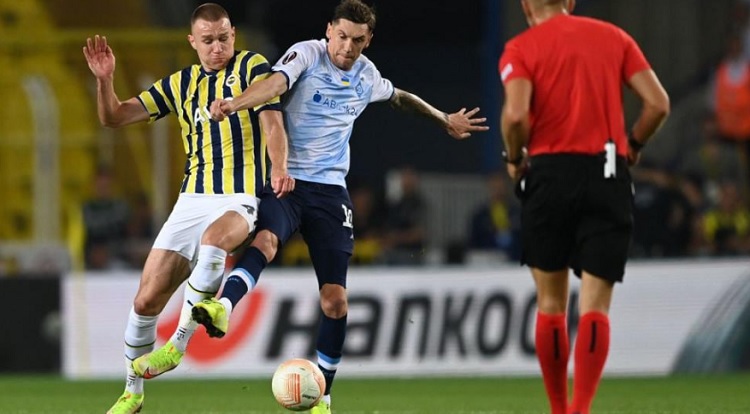 Photo by uefa.com
In the second half, the fight became even more intense, yellow cards were issued. However, during such a game, in the 63rd minute, Dynamo managed to win back - Buyalsky broke through the left flank and shot at Tsygankov, who beat the goalkeeper with a touch.
Shaparenko soon left the field due to an injury and was replaced by Shepelev. A few minutes later, Volodymyr completed the standard, after which Buyalsky headed, but the goalkeeper saved.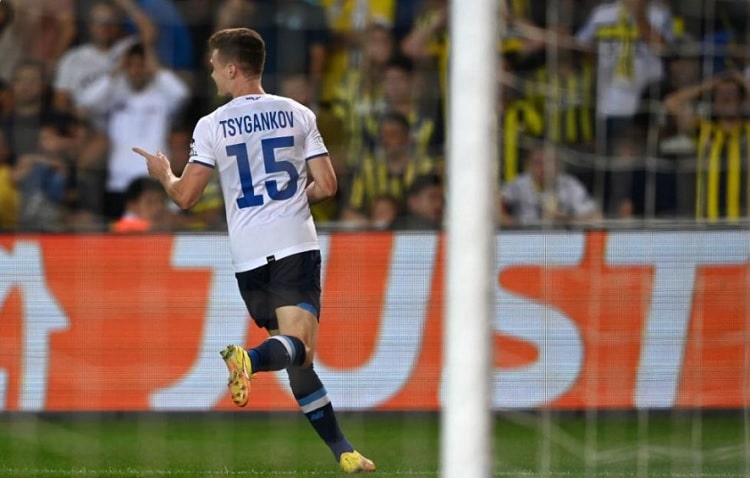 Photo by uefa.com
However, the Turks still managed to win. First, in the 90th minute, Valencia headed dangerously over the goal. And in the time lost at the far post compensated by the referee, Batshuayi fired into Bushan's goal - 2:1.
Dynamo players took part in the match, who got calls for the next meeting of the national team: Bushchan (yellow card), Tsygankov (goal), Sydorchuk, Shaparenko (replaced in the 67th minute).
League of Europe. Group round. Group B
1 round
"Fenerbahce" (Turkey) — "Dynamo" (Ukraine) — 2:1 (1:0)
Goals: Enrique (35), Batshuayi (90+2) — Tsygankov (63).
Fenerbahce: Bayindir (k), Perez, Salai, Enrique, Kadioglu, Crespu (Yandas, 83), Arao, Alioski (Lincoln, 83), Rossi (Kahveji, 69), Pedro (Batshuayi, 69), King (Valencia, 69).
Substitutions: Egribayat, Aziz, Guler, Osai-Samuel, Zaitz, Yukshek, Mor.
Trainer: Jorge Jesus.
Dynamo: Bushchan, Kendzora, Burda, Syrota, Dubinchak (Vivcharenko, 59), Tsygankov, Sydorchuk (k), Shaparenko (Shepelev, 67), Kabaev, Buyalskyi, Garmash (Kravchenko, 88).
Substitutions: Boyko, Ignatenko, Bol, Perris, Yatsyk, Andrievsky, Karavaev, Tymchyk, Tsarenko.
Trainer: Mircea Lucescu.
Referee: Tamás Bognar (Hungary).
Booked: King (50), Rossi (68), Yandash (72, not on the field), Alioskyi (82), Bayindyr (90+6) — Garmash (11), Sirota (78), Bushchan (87).
September 8. Istanbul. "Syukru Sarajoglu" stadium.
AEK (Cyprus) — "Rennes" (France) — 1:2 (1:1)
2 round
15.09.2022
"Rennes" - "Fenerbahce" (22.00)
Dynamo — AEK (22.00)