Euro-2022 (U-19) from futsal. The Spanish national team became the champion of the continent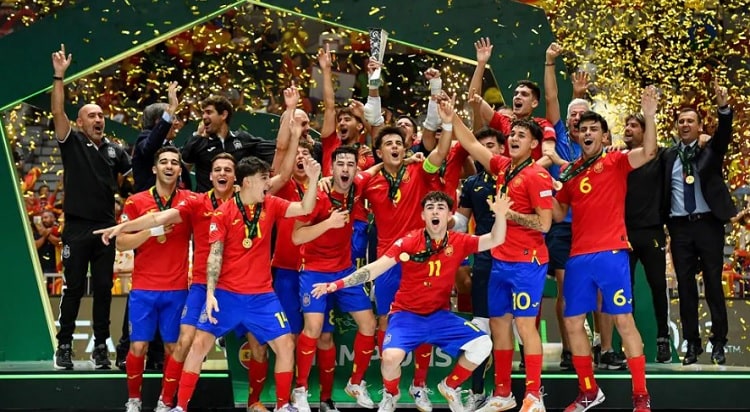 Futsal Euro-2022 (U-19) ended in Jaen, Spain. In the final match, the Spanish national team defeated the Portuguese team and won the gold medals of the continental championship for the second time in history.
Euro-2022 (U-19) from futsal
Final
10.09.2022
Spain — Portugal — 6:2 (2:1)
Goals: Carrasco (2), Moreno (17), Alex Garcia (42), Adrian Rivera (45), Ion Cervinho (47), Pablo Ordonez (49) — Ruben (7, from the penalty), Ion Cervinho (38, own goal).
It will be recalled that the youth futsal team of Ukraine won a victory over Croatia in the group (6:4) and Romania (5:2), and also drew with Spain (2:2). The Blue and Yellows finished second in their quartet and lost to Portugal in the semi-finals (1:4).