The Ukrainian women's beach soccer team took fourth place in the Euroleague 2022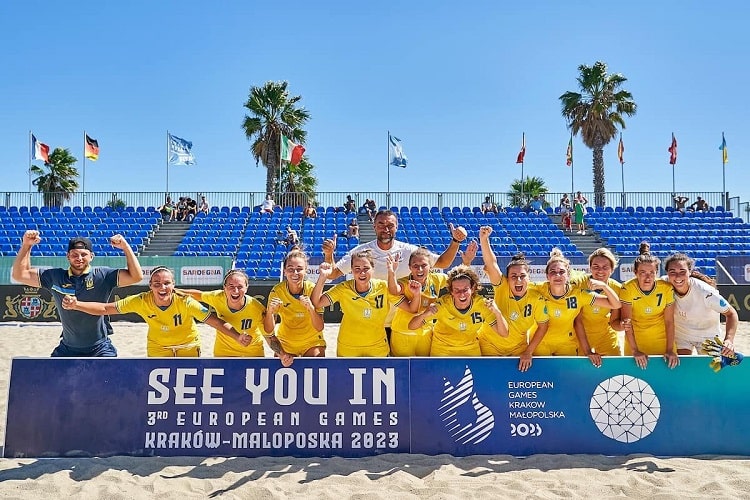 In the match for the third place of the Euroleague-2022 in Cagliari, the women's beach soccer team of Ukraine lost to the team of Portugal.
In the first period, which passed in an equal struggle, the rivals did not score any goals. At the beginning of the second 12-minute period, the Portuguese took the lead thanks to an own goal by Julia Kostiuk. Carolina doubled her team's lead as the period closed. And in the final part of the game, Erika scored the third ball and established the final result of the meeting. So 3:0 is the victory of the Portuguese national team.
Thus, Yuriy Klymenko's wards finished this year's Euroleague in fourth place, winning a ticket to the 2023 European Games in Krakow.
Euroleague-2022 on beach soccer. Women. Division A
Match for 3rd place
Portugal - Ukraine - 3: 0
Goals: Kostyuk (15, own goal), Karolina (23), Erika (27).
Ukraine: Tereh, Volovenko, Dekhtyar, Kostyuk, Vasylyuk, Klipachenko, Kyrylchuk, Kramna, Dubytska, Vypasnyak, Tikhonova.
And the winner of Euroleague-2022 was Spain, which defeated Italy — 2:0.