Conference League. "Dnipro-1" in Cyprus won a historic victory in the European Cup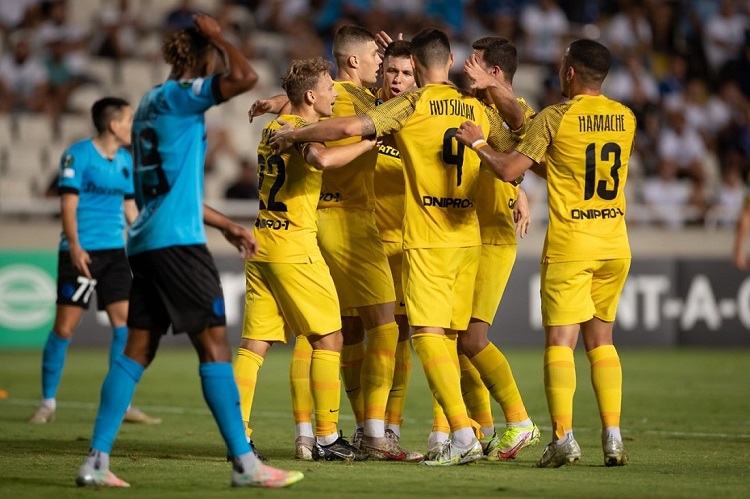 In the 2nd round of the Conference League group tournament, Ukrainian "Dnipro-1" confidently beat Cypriot "Apollon" from Limassol away from home.
In the opening round, Oleksandr Kucher's wards lost to AZ in Košice (0:1), and now arrived in Nicosia for the first away game of the group stage. The Dnipro coach decided to field the same starting line-up for Apollon as a week ago.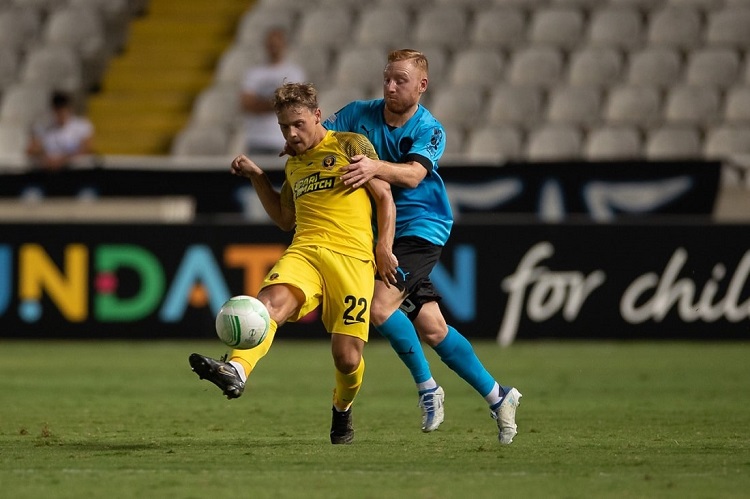 Photo by Serhii Kozin
In the first half, the Ukrainians dominated the field and scored three goals. In the 11th minute, Dovbyk assisted Rubchinsky, who sent the ball into an empty net. Later, the forward of the Ukrainian national team distinguished himself, completing the combination with the participation of Hutsuliak and Rubchynskyi. Shortly before the break, Artem scored a double after a cool play with Busanello.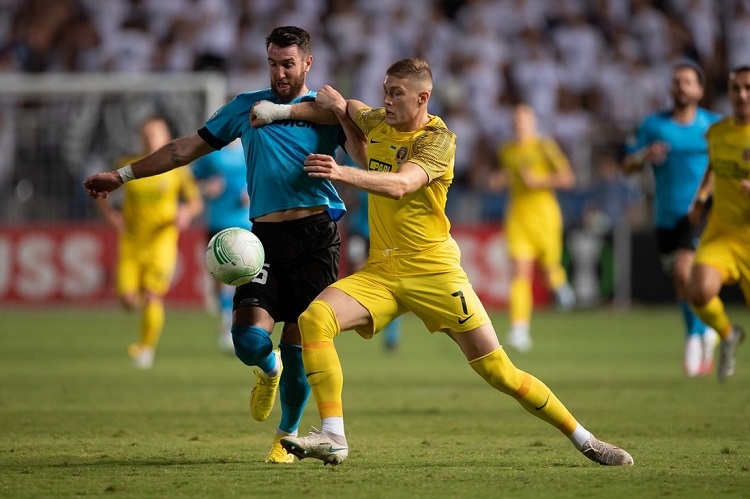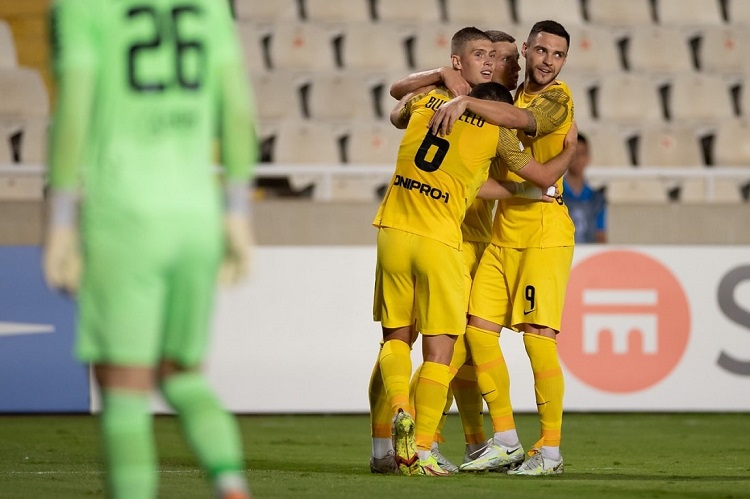 Photo by Serhii Kozin
In the second half of the meeting, "Apollo" managed to win back one ball - Pittas finished off a pass from the right wing by Kyriacous with an accurate shot. The Ukrainians also had their moments, in particular, Dovbyk missed an opportunity to score a hat trick. Already in added time, Kiriakou hit the post from a free kick. But in the end, the people of Dnipro managed to keep their advantage.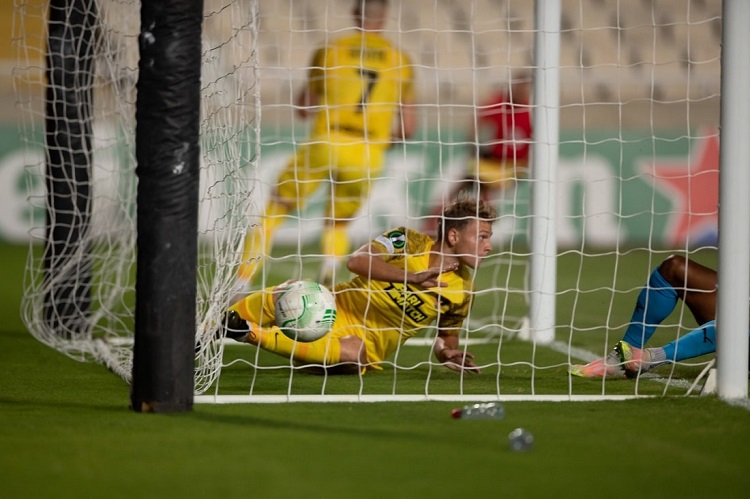 Photo by Serhii Kozin
Thus, the black-and-yellows scored the first points in the group round of the Conference League, and at the same time won the first European Cup victory in history.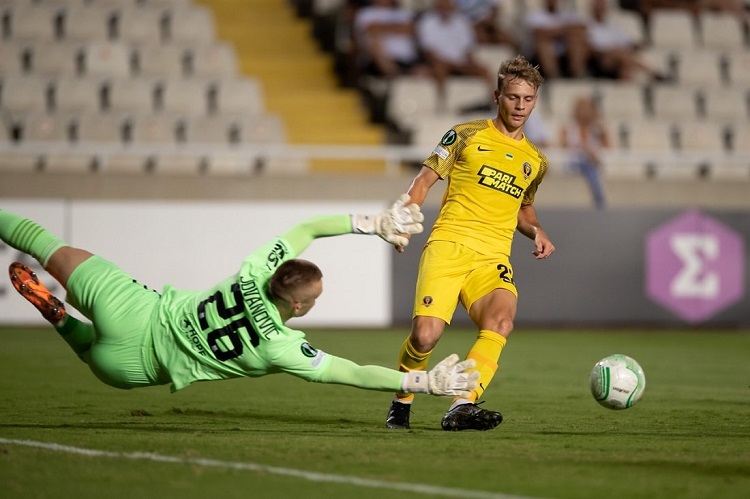 Photo by Serhii Kozin
In the Dnipro-1 team, the players called up for the next national team meeting took part in the match: Pikhalyonok (replaced in the 90th minute) and Dovbyk (two goals, a goal assist, replaced in the 90th minute).
Conference League. Group round. Group E
2 round
"Apollon" (Cyprus) — "Dnipro-1" (Ukraine) — 1:3 (0:3)
Goals: Pittas (58) — Rubchinsky (11), Dovbyk (26, 45).
Apollo: A. Jovanovych, Peburn (Josten, 46), Roberge, Alisami, Panayiotou (Cabral, 10), Kyriacou (k), Kohl, Shahar, Ba (Onjenda, 20), Hammas (Shpolyarych, 46), Pittas.
Substitutions: Loizou, Demetriou, V. Yovanovych, Artimatas.
Head coach: David Katala.
"Dnipro-1": Valef, Adamiuk, Svatok (k), Sarapii, Buzanello, Babenko, Rubchinskyi (Baluli, 83), Pikhalyonok (Gorbunov, 90), Hutsuliak (Tanchyk, 83), Amash (Nazarenko, 83), Dovbyk (Kogut, 90).
Substitutions: Rybak, Yurchuk, Kononov, Loginov.
Head coach: Alexander Kucher.
Referee: Adam Farkas (Hungary).
Booked: Kyriacou (45+4), Pittas (48) — Adamiuk (17), Babenko (63), Sarapii (90+1).
September 15. Nicosia Stadium GSP.
AZ (Netherlands) — Vaduz (Liechtenstein) — 4:1 (1:1)
Standings
| | | | | | | |
| --- | --- | --- | --- | --- | --- | --- |
| | G | W | D | L | GD | P |
| 1. AZ | 2 | 2 | 0 | 0 | 5-1 | 6 |
| 2. Dnipro-1 | 2 | 1 | 0 | 1 | 3-2 | 3 |
| 3. Apollo | 2 | 0 | 1 | 1 | 1-3 | 1 |
| 4. Vaduz | 2 | 0 | 1 | 1 | 1-4 | 1 |
3 round
06.10.2022
Dnipro-1 — "Vadutz" (19.45)
AZ — "Apollon" (22.00)