League of Nations. The sale of tickets for the match Armenia — Ukraine is open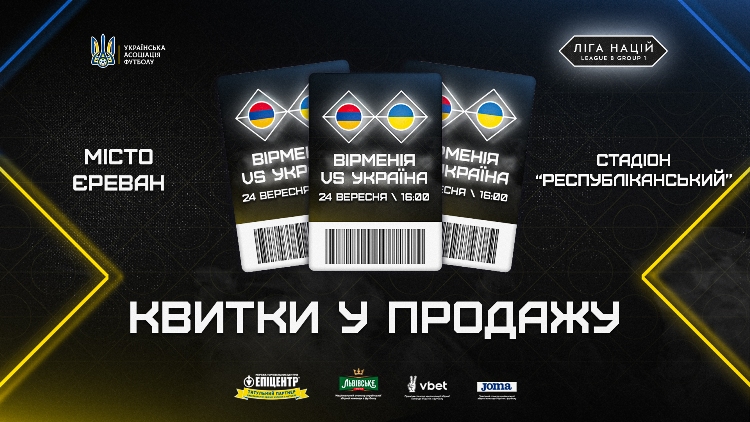 On September 20, tickets went on sale for the 2022/2023 UEFA Nations League match between the national teams of Ukraine and Armenia, which will take place on September 24 at the Republican Stadium in Yerevan and will start at 17.00:16.00 p.m. local time (XNUMX:XNUMX p.m. Kyiv time).
Terms of sale
You can buy a ticket on the website Tickets.ffa.am. The sale will last until 21.00:20.00 local time (23:XNUMX Kyiv time) on September XNUMX.
The price of the ticket is 1000 Armenian drams.
To buy a ticket to the guest sector, you must be registered on the website. Then go directly to the ticket sales procedure, select the "For guests" tab and enter the match code Armenia — Ukraine — 31910543.
One person can purchase no more than two tickets.