Vitaly Mykolenko: "There will be no big problem with replacing Zinchenko, Bushchan or Shaparenko"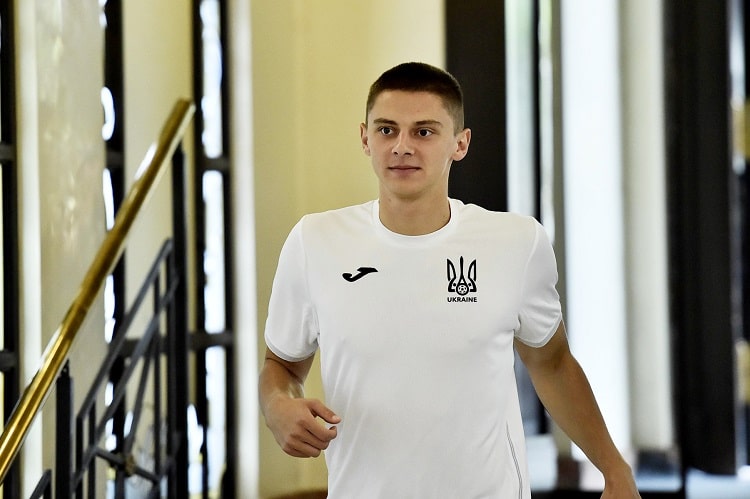 Yesterday evening, on the eve of the 2022/2023 Nations League match with Scotland, the national team of Ukraine conducted training at the Hampden Park stadium. The defender of the English "Everton" Vitaliy Mykolenko commented on the preparation for today's match.
"Probably, I won't be able to help the guys tomorrow, because even now I'm not taking part in training and I'm not preparing for the match. I felt discomfort during the last match of the English championship, and today the doctors conducted an examination and said that everything is more or less fine, but we have to wait a little. If the coaches take me, I will prepare for the next meetings.
Now we have a lot of injured people, Zabarny is disqualified, and also Viktor Kovalenko was injured yesterday. But the coaching staff has 24 players, so there are two or three good performers for each position. Therefore, I think there will be no big problem with replacing Zinchenko, Bushan or Shaparenko. We are all one family, one team, so we have to cope with difficulties.
In the almost four months that have passed since we met in June, I don't think the Scotland team has changed much. Unless football players have more game practice. I know Andrew Robertson won't be there, but to be honest, I don't follow all the opposing players. However, I will note that my partner at Everton, Nathan Patterson, is in very good form. Before leaving for the national team, when I was injured, he was the one who gave me the pass. Patterson said that was the tactic before our game. We joked a little - we are both in a good mood.
Tomorrow will be a difficult match, but there is also Armenia, which will also be difficult away from home. After the flight and also on the third day after the match with Scotland. But I will repeat once again - we have 24 players, and all of them will be ready for one hundred percent," said Vitaly Mykolenko.
We will remind that the Nations League match between the national teams of Scotland and Ukraine will take place today in Glasgow at the Hampden Park stadium (start at 21.45:XNUMX p.m.).