Euro-2023 (U-21). Where to watch the playoff matches of the selection of the youth national team of Ukraine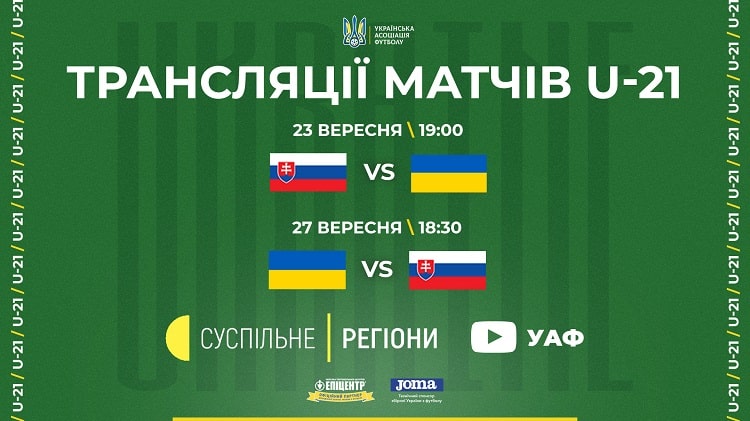 Shortly youth team of Ukraine will conduct qualification playoff matches European Championship-2023 (U-21) with Slovakia. It will be decided in them whether will manage wards of Ruslan Rotany to get to the European primacy mid youth teams.
The away match of the Ukrainian national team against the Slovaks will take place on September 23 in Zhilin at the "Pod Dubnyom" stadium and will begin at 19.00:XNUMX Kyiv time.
Home match of our team will kick-off September 27 in the Polish city of Bielsko-Biala at the Municipal Stadium and will begin at 18.30:XNUMX p.m. Kyiv time.
On the territory of Ukraine, viewers will be able to watch the broadcast of both matches on the regional channels of Public Broadcasting, as well as on YouTube channels of the Ukrainian Football Association.