Danylo Sikan: "We adjusted as if for the last match. This victory is worth a lot for Ukraine..."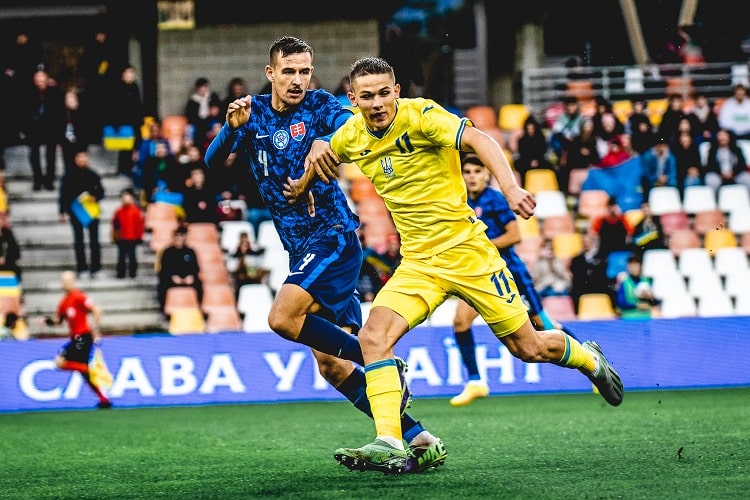 АDanylo Sikan, the second hat-trick player in the youth national team of Ukraine, commented on the crushing victory over Slovakia (3:0), which allowed our team to enter Euro-2023 (U-21).
"We adjusted as if for the last match. Because in Žilina we lost - 2:3, and the Slovaks made us angry. I understand them, they won the first match and did not behave like that in the second. They didn't fight like that. We took advantage of that because we were in the mood and everyone wanted to win.
In the first half, we prepared our attacks well, but we lacked a bit of finishing. Before the second half, Ruslan Rotan already told us that we need to play calmly, that we still have 45 minutes ahead of us, and we took advantage of this and scored.
My hat trick? To be honest, I can't say. This is a national team, there is a good mood here, and you always want to score for this country, because it is the strongest.
This victory is precious for Ukraine and the Ukrainian people, because we will represent our country, which during the war can progress, win and compete at a very high level," says Danylo Sikan's post-match comment Community Sports.