Mykhailo Mudryk: "With such support from the fans, it is simply impossible to play badly"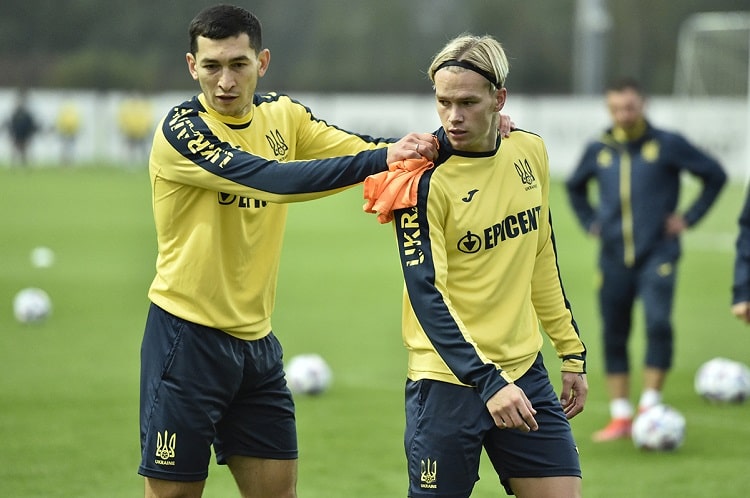 Midfielder of the national team of Ukraine Mykhailo Mudryk commented on the draw result of the match with Scotland.
In the final round of the group round of the Nations League-2022/2023, the blue and yellow could not beat Scotland (0:0), so they remained in division B. "Lion of the match" in our national team, according to the results of the fans' vote, was midfielder Mykhailo Mudryk, who commented on the game.
"There were moments when the ball did not fly, when there were miraculous saves, when they simply could not hit the goal. I don't know, such episodes are sometimes difficult to comment on. When the ball flies into the "nine", and the goalkeeper hits, what can you call it? When there is a serve, and the ball is cut off the leg... Such moments happen. I believe that our team outperformed the opponent in all components, but a little bad luck prevented us from winning.
I will say honestly that with such support from the fans it is simply impossible to play badly. After the game, we made a circle, I once again went to the stands, applauded them. It's cool when people don't just come and watch football, but cheer. I saw in the eyes of our fans how they were burning with our game, our result. It is worth a lot. A big thank you to our fans, it was very nice.
Today we did not have enough, but next time it will be possible to add a little. It is necessary to become better, not to stop at what has been achieved. If we get better, the results will get better too. So we will strive for it," said Mykhailo Mudryk.