Mykola Kostenko: "The trip to Japan was an invaluable experience for us"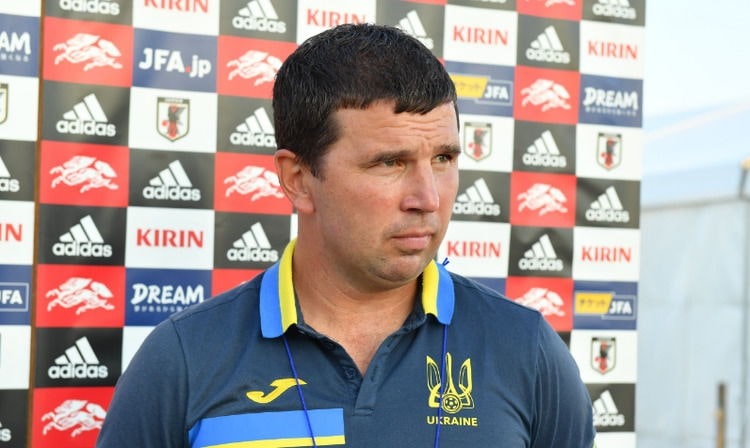 Mykola Kostenko, coach of the Ukrainian beach soccer team, commented on the friendly matches with the Japanese team.
From September 27 to October 2, the Ukrainian beach soccer team was in Japan at the invitation of the local soccer association. On the 1st and 2nd, the Blue and Yellows played two friendlies against the Japanese national team at the Okura Beach Park in Akashi. In the first, the Ukrainians conceded the score 2:4, and in the second they lost — 3:6. Mykola Kostenko, the head coach of the Ukrainian national team, summed up the results of the visit to Japan.
"The trip to Japan was an invaluable experience for us. This is especially important in view of our upcoming participation in the World Beach Games in Bali next year. Japan is in almost the same time zone as Indonesia. For many guys, including me, this is the first such move. We even spoke with experts on how to adapt to unusual conditions. But still, it cannot be compared with your own feelings. It was physically difficult. In addition, it was a very long flight, and therefore we did not adapt to the end and did not play in the best physical condition.
In Japan, we trained twice a day. There were no heavy loads, but we worked well on tactical and technical interaction. Quarantine measures are in force in the country, so we had little choice — either stay in a hotel or train. Of course, we chose training.
In the control matches with the Japanese, all the boys were involved - both young and experienced. Loads were evenly distributed, except that already proven fighters played in the third periods. In the first match, before the final 12 minutes, there was a draw - 2:2, and we had several missed opportunities, and at the end, unfortunately, we conceded two unnecessary goals.
In the second match, we started a bit poorly, conceding three times, but then settled down and even turned the game around, reducing the Japanese lead to one goal. But in the third period, there was a little lack of concentration.
In general, we are one hundred percent satisfied with this trip. We played against a very strong team, one of the best in the world. We looked at her training methods, talked to representatives of the Japanese Football Federation. Fans in Japan paid a lot of attention to our matches. There were 900 spectators at the first match, and 1200 at the second. There were also many of our compatriots. Almost 1500 of our immigrants live in the city of Kobe alone. The attitude towards Ukraine is very good. We were well received, we were given a tour of Tokyo, despite the quarantine. They constantly helped - balls, equipment... Except for the result - complete satisfaction from the trip," said Mykola Kostenko.