Oleksandr Petrakov: "There is no need to be afraid of anyone. The fight is ahead, motivation will be at the highest level"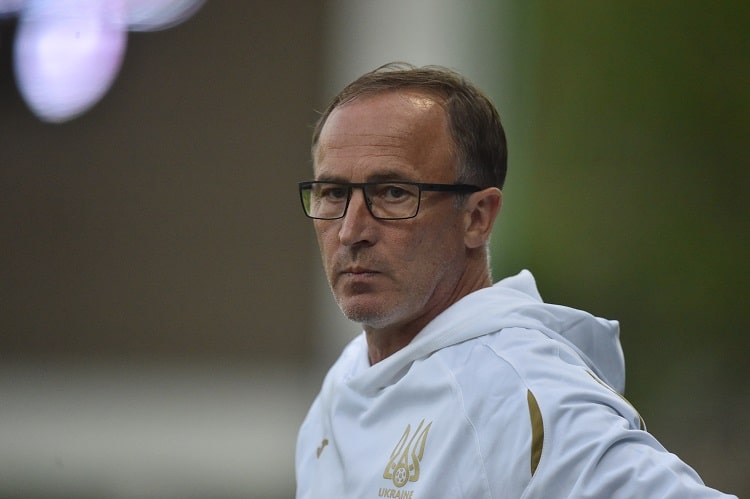 The head coach of the Ukrainian national team, Oleksandr Petrakov, commented on the results of the draw for the Euro-2024 qualifying tournament.
The 2024 European Championship qualification draw took place in Frankfurt am Main, according to the results of which the blue-yellow have dropped to group C, where they will meet with Italy, England, North Macedonia and Malta. Oleksandr Petrakov, head coach of the Ukrainian national team, commented on this draw.
— At one time, the Ukrainian national team won against the English, drew with the Italians, so there are good traditions, not only bad ones...
— The previous generations of national team football players are an example for us of how to face such strong opponents. You don't need to be afraid of anyone. Let's do everything that depends on us.
— You defeated the teams of England and Italy at the head of the Ukrainian U-19 national team, so you also know how to find an approach to such difficult opponents?
— Defeated England in the elite round, beat Italy in the semifinals of the 20 U-2019 World Cup. Very good for the boys, they have an opportunity to defend the honor of our national team, show a good game, please our Armed Forces, all people in Ukraine. The fight is ahead, we will not give up. Motivation will be at the highest level. The boys wanted such opponents.
— What is the mood in your team after the last matches?
- The mood is very good. It was difficult, we played away. All the guys want the war to end and us to play in our stadiums. We want to hold the matches of the qualifying tournament at home.
— Malinovsky can help you. He knows a lot about Italian football...
— He said that he really wanted Italy as an opponent. Malinovskyi plays for "Atalanta", Kovalenko plays for "Specia", maybe someone else will appear in Serie A... It is always interesting to play against such teams.
Oleksandr Hlyvynskyi, spokesman for the national team of Ukraine