UEFA table of coefficients: Ukraine gained 0,6 points, but moved to 16th place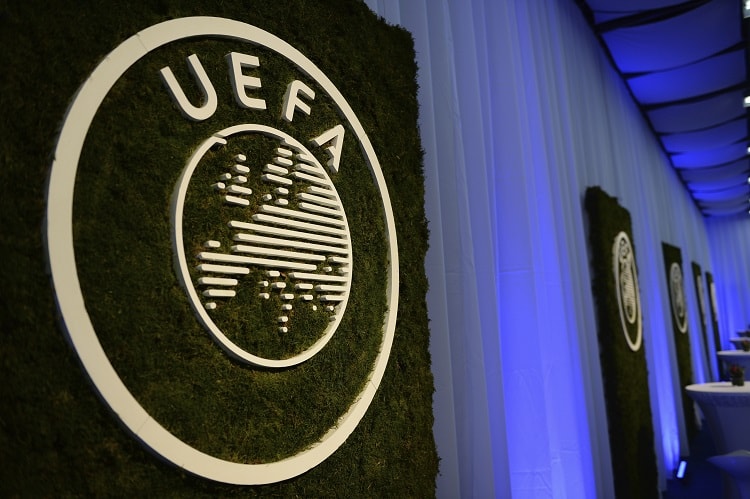 In the five-year cycle 2018/2019—2022/2023, Ukraine currently occupies the 16th position.
It will be recalled that five domestic clubs entered the start of the 2022/2023 season, and two of them have already stopped fighting — Vorskla й Zorya Luhansk relegated from the Conference League.
This week, Ukraine has a seemingly good gain - three points (0,6 points) - thanks to Shakhtar's draw with Real Madrid (1:1) in the Champions League and Dnipro-1's victory over Vaduz (2:1 ) in the Conference League. But Turkey, which was behind, scored 11 points with four clubs or 2,2 points (four wins and three bonuses) and managed to get a little ahead of us. The consolation is that Norway (+0,5), the Czech Republic (+0,5) and Switzerland (+0,25) scored less than Ukraine, and this allowed them to catch up a bit.
Therefore, Ukraine is currently in 16th place and its gap with 15th Switzerland is 0,175 points (1 point), with 14th Turkey — 0,400 (2), with 13th Czech Republic — 0,550 (3), with 12- of Norway — 1,250 (7).
The minimum strategic task for Ukraine is a place in the top 15 of the table of coefficients, since for a lower position the associations lose one quota in the Champions League and delegate four clubs to the European Cups.
In total, Shakhtar has 8 points (including four bonuses for a place in the group stage of the Champions League), Dnipro-1 - 5, Dynamo - 3,5, Zorya and Vorskla took one each. Currently, Ukraine has 18,5 points or 3,7 points (18,5:5).
This table forms a representation for the 2024/2025 European Cup season, in which, we remind you, the planned change of the system of group rounds to the Swiss one with an increase in the number of participants to 36. The overall representation from the associations and the starting grid for all three tournaments have yet to be approved by UEFA.
From the UEFA Coefficient table
| | | | 18/19 | 19/20 | 20/21 | 21/22 | 22/23 | Sumy | Cl |
| --- | --- | --- | --- | --- | --- | --- | --- | --- | --- |
| 1 | | England | 22.642 | 18.571 | 24.357 | 21.000 | 9.571 | 96.141 | 7/7 |
| 2 | | Spain | 19.571 | 18.928 | 19.500 | 18.428 | 9.571 | 85.998 | 7/7 |
| 3 | | Germany | 15.214 | 18.714 | 15.214 | 16.214 | 8.125 | 73.481 | 8/8 |
| 4 | | Italy | 12.642 | 14.928 | 16.285 | 15.714 | 7.500 | 67.069 | 7/7 |
| 5 | | France | 10.583 | 11.666 | 7.916 | 18.416 | 6.416 | 54.997 | 6/6 |
| 6 | | Netherlands | 8.600 | 9.400 | 9.200 | 19.200 | 6.100 | 52.500 | 4/5 |
| 7 | | Portugal | 10.900 | 10.300 | 9.600 | 12.916 | 6.500 | 50.216 | 4/6 |
| 8 | | Scotland | 6.750 | 9.750 | 8.500 | 7.900 | 2.900 | 35.800 | 3/5 |
| 9 | | Belgium | 7.800 | 7.600 | 6.000 | 6.600 | 7.400 | 35.400 | 4/5 |
| 10 | | Austria | 6.200 | 5.800 | 6.700 | 10.400 | 3.900 | 33.000 | 3/5 |
| 11 | | Serbia | 6.000 | 6.000 | 5.500 | 9.500 | 3.875 | 30.875 | 2/4 |
| 12 | | Norway | 5.375 | 3.750 | 6.500 | 7.625 | 5.500 | 28.750 | 2/4 |
| 13 | | Czech Republic | 6.500 | 2.500 | 6.600 | 6.700 | 5.750 | 28.050 | 3/4 |
| 14 | | Turkey | 5.500 | 5.000 | 3.100 | 6.700 | 7.600 | 27.900 | 4/5 |
| 15 | | Switzerland | 3.900 | 6.400 | 5.125 | 7.750 | 4.500 | 27.675 | 2/4 |
| 16 | | Ukraine | 5.600 | 7.200 | 6.800 | 4.200 | 3.700 | 27.500 | 3/5 |
| 17 | | Denmark | 4.875 | 5.125 | 4.125 | 7.800 | 4.700 | 26.625 | 3/5 |