League of Europe. "Dynamo" drew with AEK and lost its chances for the spring European competition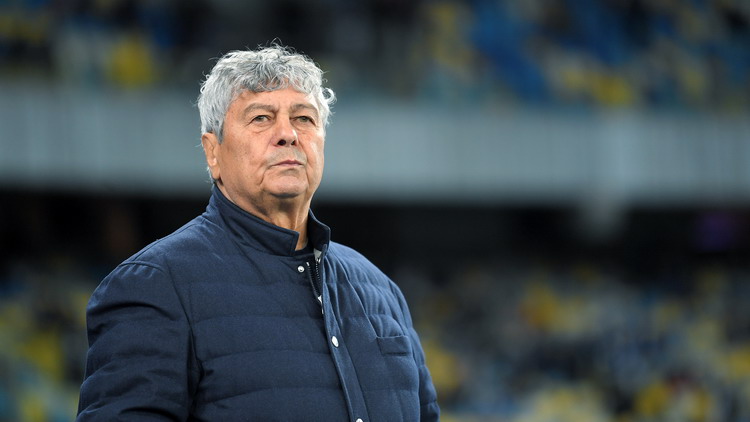 In the 5th round of the Europa League group tournament, "Dynamo" Kyiv played in Larnaca to a productive draw with AEK of Cyprus.
Having conceded in the previous four matches of Group B, the white and blue found themselves in a difficult position. In order to keep the chances of entering the League of Conferences, Dynamo had to win in Larnaca.
In the 4th minute, the guests created a scoring chance, but after Tymchyk's cross and Buyalskyi's shot, Pyrych saved the Cypriots. In general, in the first half, the game was roughly even, with few moments. In the 14th minute, Vanat sent the ball into the net from Buyalskyi's pass, but the referee canceled the goal due to offside.
In the middle of the first half, AEK took the lead — Altman blocked Farage's pass from the right with a side "scissors" kick. However, before the break, "Dynamo" managed to recover, when the combination of Vivcharenko - Buyalskyi - Vanat took place. Vladyslav scored his debut goal in European Cups.
At the beginning of the second half, Tymchyk broke into the penalty area, but the keeper overtook him. And soon the home team took the lead again - Lopeš completed Englez's pass with a header into the corner.
In the 72nd minute, AEK scored for the third time - Faraj dispersed the counterattack and shot, Tymchyk failed to clear the ball, and Altman scored a double. "Dynamo" added towards the end of the meeting. First, Tsygankov almost hit the corner from a free kick, and then Garmash played one ball, closing Tymchyk's pass.
In stoppage time, Garmash scored a double after a corner, making the score a draw - 3:3. The Kyivans earned their first point in the group tournament, but they will not rise above the last place.
In the Dynamo team, the players who were called up for the last training session of the national team took part in the match: Tymchyk (goal assist), Zabarny (yellow card), Sydorchuk, Tsygankov (yellow card).
League of Europe. Group round. Group B
5 round
AEK (Cyprus) — Dynamo (Ukraine) — 3:3 (1:1)
Goals: Altman (26, 72), Lopes (53) — Vanat (45), Garmash (82, 90+2).
AEK: Pyric, Rosales (Gonzalez, 89), Milicevic, Tomovic, Englezu (k), Pons, Gustavo, Farage (Cyprus, 83), Altman (Olatunji, 83), Gyurcho (Naum, 89), Lopes (Mamas, 66).
Substitutions: Gordych, Tumbas, Andreu.
Trainer: Jose Luis Oltra.
Dynamo: Nescheret, Tymchyk, Zabarny, Syrota, Vivcharenko, Sydorchuk (k), Shepelev (Diallo, 84), Tsygankov, Buyalskyi (Peris, 76), Kabaev (Garmash, 65), Vanat (Besedin, 84).
Substitutions: Ignatenko, Avramenko, Popov, Burda, Karavaev, Kravchenko, Kendzora.
Trainer: Mircea Lucescu.
Referee: John Beaton (Scotland).
Booked: Rosales (79) — Shepelev (35), Tsygankov (55), Zabarny (69), Diallo (85).
October 27. Larnaca. AEK Arena.
Fenerbahçe (Turkey) — Rennes (France) — 3:3 (1:3)
Standings
| | | | | | | |
| --- | --- | --- | --- | --- | --- | --- |
| | G | W | D | L | GD | P |
| 1. Fenerbahce | 5 | 3 | 2 | 0 | 11-7 | 11 |
| 2. Rennes | 5 | 3 | 2 | 0 | 10-7 | 11 |
| 3. AEK | 5 | 1 | 1 | 3 | 6-9 | 4 |
| 4. Dynamo | 5 | 0 | 1 | 4 | 5-9 | 1 |
6 round
03.11.2022
"Rennes" - AEK 22.00
Dynamo — "Fenerbahce" 22.00