The coach of the women's national team of Ukraine, Luis Cortes, took part in a special UEFA conference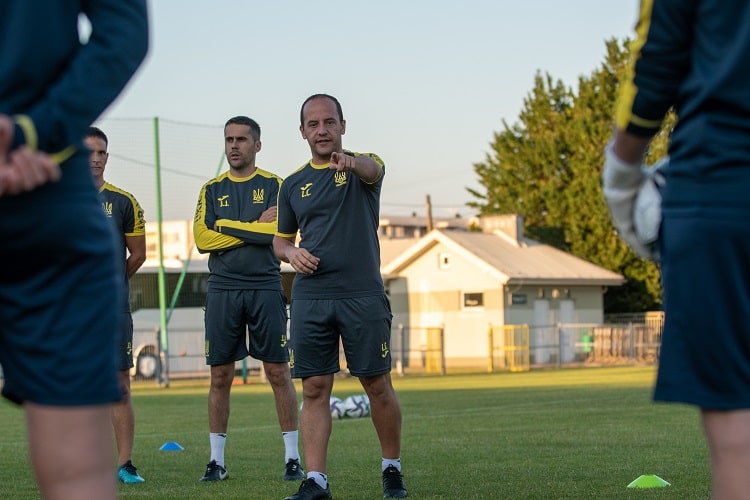 On October 31, the fourth UEFA conference among national women's team coaches took place in England.
The coach of the national team of Ukraine Luis Cortes and his assistant Jaume Rius became its participants, and the main topic of the event was a technical-analytical report on the women's Euro-2022.
The report, released at the coaches' meeting, details the key tactical and technical aspects of July's tournament in England in the form of facts, figures, statistics and images.
UEFA's team of technical observers at the tournament have combined their thoughts and observations to compile a comprehensive overview of the Euros, which set new standards for the women's game in terms of tactical intelligence, technical skills, fitness levels and coaching acumen.
The technical report is the result of work carried out in England immediately after the event by an authoritative team of current and former women's national team coaches: Gemma Grainger, Margret Kratz, Jane Ludlow, Jarmo Matikainen, Anne Noe, Vera Pauv and Hope Powell - as well as former England goalkeeper David James and Juventus coach Joe Montemurro.
The report contains information about all matches played in England. A special place is reserved for the memorable final between England and Germany at Wembley (2:1). We will remind that the main referee of the decisive match spoke the Ukrainian Kateryna Monzul, and one of the assistants on the line is her compatriot Maryna Striletska.