Dmytro Kubryak will work at the match of the championship of Ukraine among U-19 teams "Zorya" - "Metalist"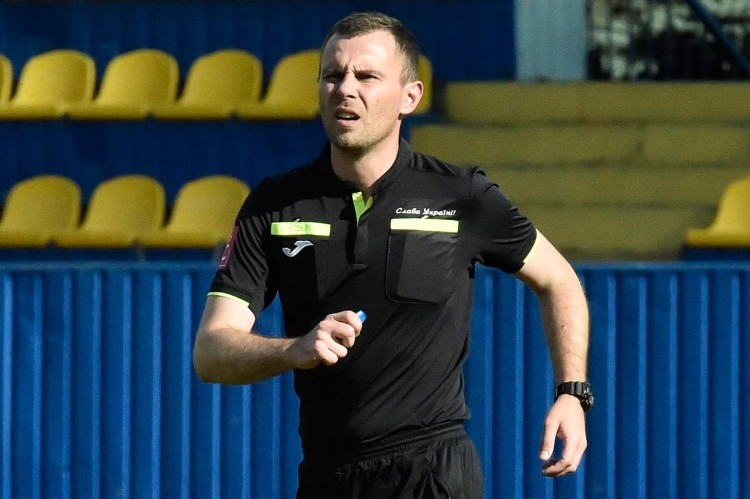 By the decision of the UAF Referee Committee, Dmytro Kubryak returned to the ranks of referees of the PFL First League. So far, the Odesa player has been assigned to the match of the championship of Ukraine among U-19 teams "Zorya" - "Metalist", which will be held in Vyta-Litovsk on November 4.
We will remind, Dmytro Kubryak was among the volunteers who at the end of March volunteered to go to the surrounded Mariupol. As a medic, Dmytro helped wounded soldiers who were in the shelter at Azovstal. In April, the neurosurgeon was captured together with the defenders of Mariupol, where he stayed for about five months.
During a recent meeting with the president of the UAF, member of the UEFA Executive Committee Andrii Pavelko, Dmytro Kubryak admitted that he was convinced by his own experience how valuable every Ukrainian is for the football community and Ukraine in general. "Unlike our enemies, who constantly repeat that they do not abandon their own, but in practice consider compatriots to be cannon fodder, for Ukraine, each of its citizens is the highest value. During my stay in captivity, I felt this support every day, every minute, and it gave me strength and helped me survive captivity," Dmytro shared his emotions.
Andriy Pavelko, in turn, thanked Dmytro for his courage, patriotism and example, which will inspire many Ukrainians. "I thank Dmytro for the character, bravery and patriotism he showed even in the face of threats to his life! I personally and our entire team believed that it would be possible to free our brother, and thanks to our soldiers, the President of Ukraine, the command of the armed forces, it was possible, for which I am very grateful to all of them. I am sure that after recovery Dmytro will successfully continue his career as a referee in Ukraine, and with time, I believe, he will be able to work in international matches as well," Andrii Pavelko said during that meeting at the House of Football.