UEFA Youth League. "Shakhtar" U-19 ended the group tournament with a draw with "Leipzig"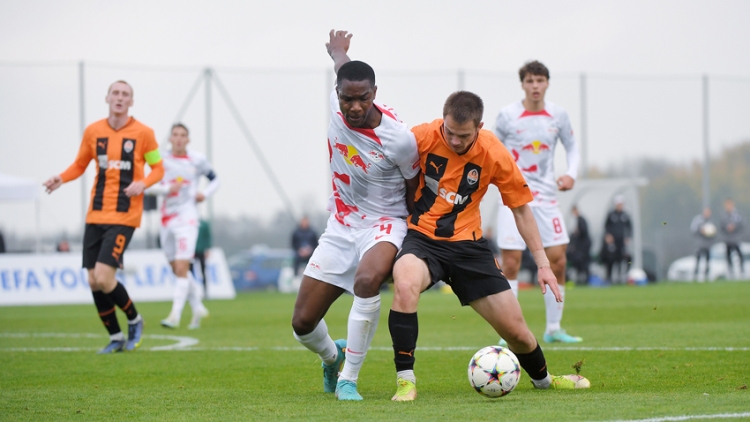 In the final round of the group round of the UEFA Youth League, Shakhtar Donetsk U-19 team drew with their peers from German Leipzig.
After five rounds miners guaranteed participation in the UEFA Youth League head-to-head matches. Therefore, today's home match against "Leipzig", which took place in Warsaw, had no tournament significance. As a result, the meeting ended in a zero draw.
Having finished second in the group, Shakhtar's youth team will take part in a head-to-head match, where on February 7/8 next year they will meet one of the eight winners of the Path of Champions of the Countries away from home. The draw for this stage will take place on November 8.
UEFA Youth League. Group F. 6st round
"Shakhtar" (U-19) — "Leipzig" (U-19) — 0:0
Shakhtar (U-19): Barchenko, Chuyko (Lomaga, 72), Rosputko, Farina, Buleza, Yanovich, Bako, Tsukanov (Bundash, 85), Smetana (Bashmarin, 76), Pushkarev (Ogarkov, 85), Pohoriliy.
Standings
| | | | | | | |
| --- | --- | --- | --- | --- | --- | --- |
| | G | W | D | L | GD | P |
| 1. Real | 6 | 5 | 1 | 0 | 23-5 | 16 |
| 2. Shakhtar | 6 | 3 | 1 | 2 | 6-10 | 10 |
| 3. Leipzig | 6 | 1 | 2 | 3 | 6-8 | 5 |
| 4. Celtic | 6 | 1 | 0 | 5 | 4-16 | 3 |