Futsal Champions League. Ivano-Frankivsk "Hurricane" received opponents in the elite round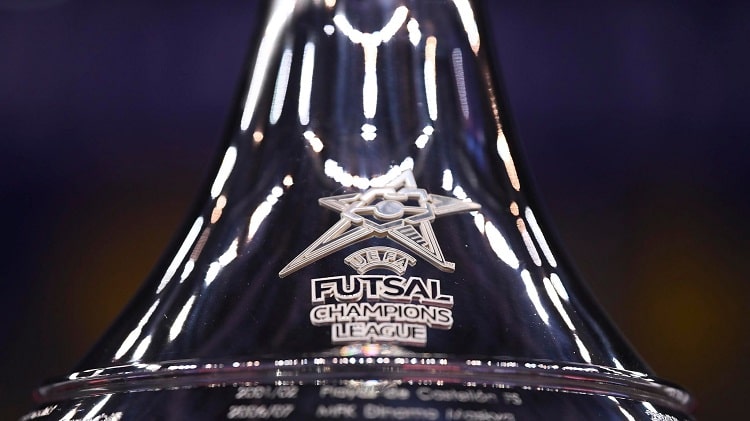 The draw for the elite round of the UEFA Futsal Champions League for the 2022/2023 season took place today in Nyon, Switzerland.
16 teams from the main round learned the names of their opponents - the three best participants of groups of Path A and the winners of groups of Path B. Among them was Ivano-Frankivsk "Uragan", which became the second in the quartet with the Portuguese "Benfica", the Romanian "United Galatz" and the Hungarian "Haladas".
16 clubs were divided into four groups with four participants in each. By the will of the draw, Uragan ended up in Group A along with Portuguese Sporting, Serbian Loznica-Grad 2018 and Italian Eboli.
Futsal Champions League-2022/2023. Elite round
Group A: "Sporting" (Portugal), "Uragan" (Ukraine), "Loznica-Grad 2018" (Serbia), "Eboli" (Italy).
Group B: "Palma" (Spain), "Novo Vryemje" (Croatia), "Dobovec" (Slovenia), "Piast" (Poland).
Group C: Benfica (Portugal), Luxol (Malta), Hrudim (Czech Republic), Kairat (Kazakhstan).
Group D: "Barca" (Spain), "Anderlecht" (Belgium), "United Galatsia" (Romania), "Pula" (Croatia).
The elite round matches will be held on November 22-27. The winners of the four groups will advance to the final stage, which will take place in April-May 2023.
Calendar
Elite round: November 22-27.
Draw of the final stage: will be announced later.
Final stage: April-May 2023.
The final four-team elimination tournament will be held at the same venue in April or May 2023. The venue and exact dates, as well as the date of the draw, will be announced later.