Euro-2023 (U-17): the youth national team of Ukraine is in the second basket before the formation of groups of the elite round of qualification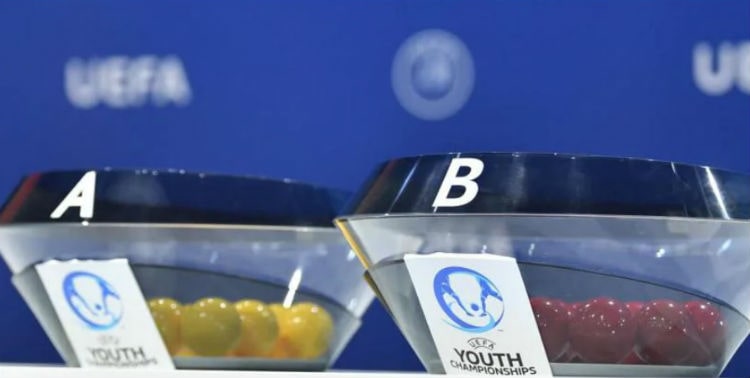 During the draw of the elite round of Euro 2023 selection among youths under 17 years of age, 32 teams will be divided into eight groups. The drawing ceremony, in which the national team of Ukraine will also take part (football players not older than 2006), will be played on December 8 and will start at 12.45:XNUMX Kyiv time.
At stake are 15 tickets to the final stage, the matches of which will take place between May 17 and June 2, 2023 in Hungary. The eight winners of the groups of the elite round of selection and the seven runners-up with the best results will enter the final stage. They will be joined by the host country.
We will remind, in the qualifying round of Euro-2023 (U-17) the youth national team of Ukraine under the leadership of Yuriy Moroz took first place in their group, ahead of the teams of Azerbaijan (5:2), Liechtenstein (7:0) and Bosnia and Herzegovina (1:1).
The draw order of the elite round of Euro-2023 selection (U-17)
Among the 32 participants in the draw will be 30 teams that have overcome the barrier of the qualifying round, as well as the national teams of the Netherlands and Spain - two seeded teams that will start immediately from the elite round.
Before the draw, four seeding baskets are formed according to the ranking (based on the statistics in the qualification).
The winners of the qualifying round groups and the runners-up will be divided into different quartets. This rule does not apply to third place winners.
Based on previous decisions made by the UEFA Executive Committee and the UEFA Emergency Group, Belarus and Ukraine cannot be included in the same group.
After the draw, the hosts of the mini-tournaments will be determined.
Sowing baskets
Cart A: Netherlands, Spain, Serbia, France (current champion), Portugal, Italy, Belgium, Montenegro.
Cart B: England, Czech Republic, Norway, Ukraine, Switzerland, Wales, Germany, Israel.
Cart C: Turkey, Bosnia and Herzegovina, Denmark, Poland, Cyprus, Scotland, Croatia, Latvia.
Cart D: Iceland, Finland, Ireland, Slovenia, Slovakia, Albania, Northern Ireland, Belarus.