"Open football lessons" visited Kelmentsy, in Bukovina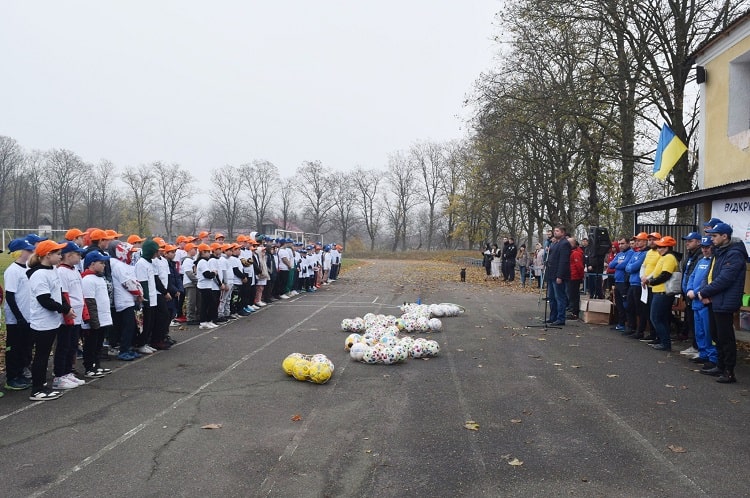 We continue to acquaint you with the events within the framework of the UAF project "Open football lessons" that took place in the regions of Ukraine in November.
November 2022 is the time of the first ever "Open Football Lessons" in Kelmentsy.
"Open football lessons" is one of the most popular social and sports projects in the Chernivtsi region among both parents and children. This is a social project of the Ukrainian Football Association and the UEFA Foundation for children, which is supported on the territory of the region by the Football Association of the Chernivtsi region.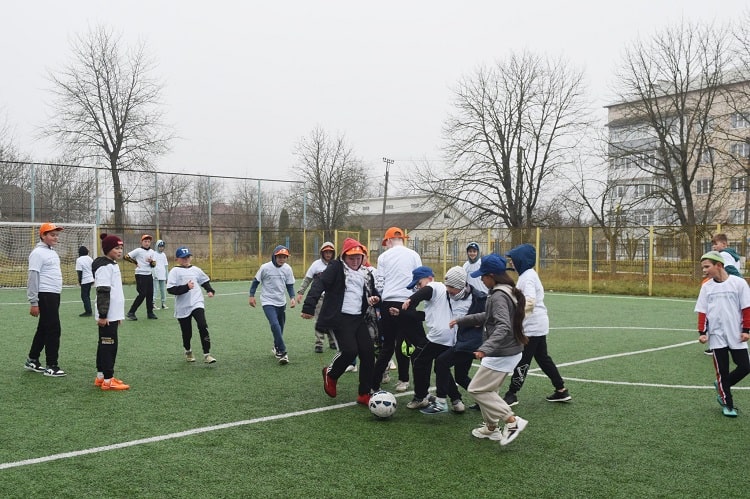 Photo by ffbuk.org.ua
This autumn, in Bukovyna, the project, according to a pre-arranged schedule, visited Kelmentsi after Kadubivtsi. Here he was joined by students from 12 schools of the Kelmenetska TG of the Dnistrovsky district of the Chernivtsi region, a total of 150 children. Next, "Open football lessons" will go to Vyzhnytsia.
The participants of the event were greeted by the head of the Kelmenets territorial community Bohdan Oliynyk, the deputy head of the TG Mykola Dovgan, the head of the education department of the Kelmenets district military administration Vasyl Kachan and the head of the Football Association of the Dniester district Serhii Mykhailyna.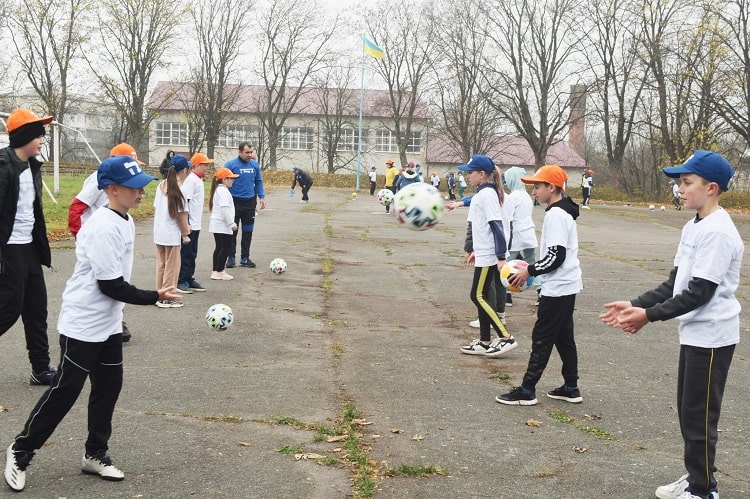 Photo by ffbuk.org.ua
Each participating team received a cup, a large number of soccer balls and sports equipment, and each child received a T-shirt, a baseball cap and a project diploma.
We would like to remind you that the UAF project "Open Fun Football Schools" (Open Fun Football Schools) is implemented with the support of the UEFA Children's Fund and the Association of Cross-Cultural Projects (Denmark). Its purpose is:
— psychosocial support for children of IDPs, children of military personnel of the Armed Forces, children affected by the war;
— association and friendship of IDP children with local children, social integration;
— an inclusive environment, participants regardless of ability level, gender, as well as the participation of children with special educational needs;
— knowledge of security in conditions of war;
— the philosophy of mass football — the joy of the game instead of the result at any cost;
— education of a healthy lifestyle;
— development of volunteering;
— activation of local communities through intersectoral networks (teachers, trainers, psychologists, security specialists, parents, youth leaders, local authorities, patrons, etc.).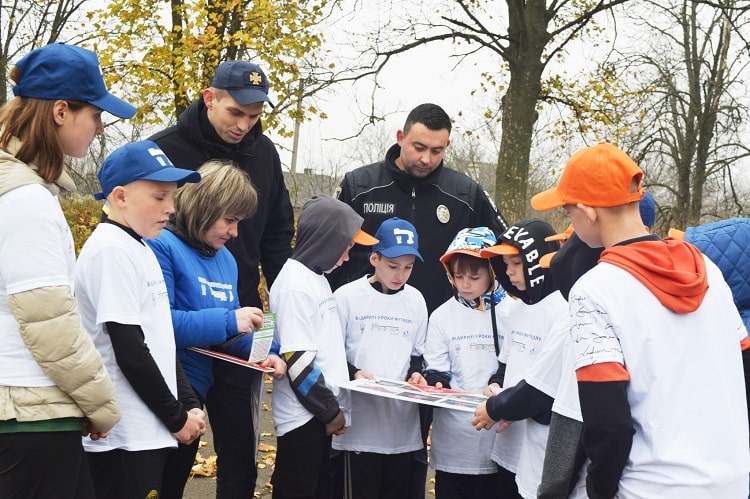 Photo by ffbuk.org.ua
In 2022, the project will be accepted by the following communities:
Vinnytsia region — Vinnytsia, Khmelnyk, Kalynivka;
Volyn region — Lutsk, Horohiv, Volodymyr;
Zhytomyr Region — Korostyshiv, Romaniv;
Transcarpathian region — Irshava, Mukachiv district, Veliky Berezny Uzhhorod district;
Ivano-Frankivsk region. — Kolomyia, Kalush, Verkhovyna;
Kyiv region — Bila Tserkva, Blystavitsa Buchanska TG, Bucha, Borodyanka, Vasylkiv;
Kirovohrad Region — Kropyvnytskyi, Oleksandria;
Lviv region. — Busk, Stryi, Verkhnya Bilka, Lviv district;
Rivne region — Goshcha, Kostopil, Zdolbuniv;
Ternopil Region — Monastyriska, Tovste, Baikivtsi;
Khmelnytskyi region — Stara Sinyava, Biloghirya, Teofipol;
Cherkasy region — Cherkasy, Kochubiivka, Uman district;
Chernivtsi region — Vyzhnytsia, Kelmentsi, Kadubivtsi.