"For sure, mine terror will be among the charges against Russia for aggression." Address of the President of Ukraine Volodymyr Zelenskyi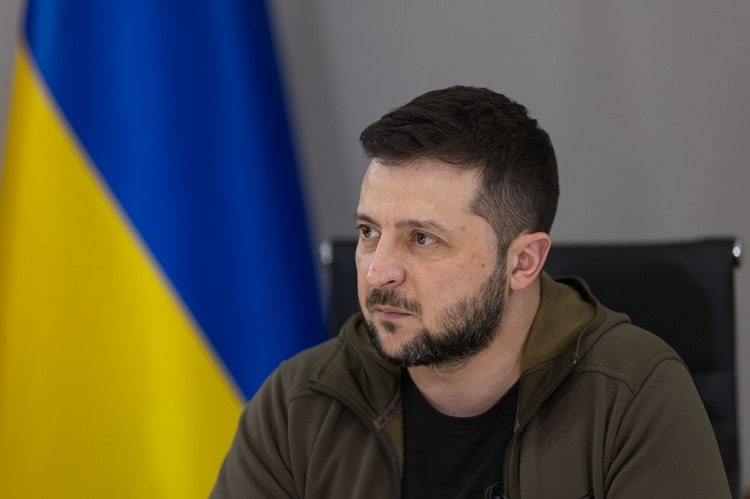 The President of Ukraine, Volodymyr Zelenskyy, addressed the nation, talking about the mine terror of the occupiers and about the support and strengthening of the next sanctions against Russia.
"Dear Ukrainians!
I have just signed the decrees on awarding state awards posthumously to the policemen whose lives were taken yesterday in the Kherson region by Russian mines.
The title of Hero of Ukraine was awarded to police colonel Mykhailo Kuratchenko. Orders "For Courage" - to police captains Ihor Melnyk and Serhii Nenada and police corporal Vadym Perizhko.
Once again, my condolences...
They did everything for the safety of Ukrainians. Already returning after completing one of the tasks, when they removed weapons and ammunition from the cache of the occupiers, many of which were left in the Kherson region, the policemen fell into a mine trap.
And this is the form of Russian terror that will have to be countered for years to come. Terrorists deliberately try to leave behind as many death traps as possible. Buried landmines, stretchers, mined buildings, cars and infrastructure... We are talking about more than 170 thousand square kilometers of dangerous territory.
I am sure: this will be among the charges against Russia for aggression, namely mine terror. Which is even more cruel and meaner than missile, because there is no anti-mine system that could destroy at least part of the threat, as our air defense does.
I am grateful to all our partners who help Ukraine with mine countermeasures. Canada, Japan, Great Britain, Slovakia, ambassadors and donors of United24 and many, many others who understand how important it is that Ukraine is not left alone with the problem of the territory mined by the occupiers.
Today I met with the representatives of Slovakia, the government delegation - the ministers of foreign affairs, defense and economy. We discussed with them the existing cooperation between our states both at the bilateral level and in the structures of the European Union. We agreed on new solutions for the sake of our common security and political interests.
We are actively working to support and strengthen the next sanctions against Russia — European, American and other partners. The issue of the ninth EU sanctions package is currently being worked on.
We expect other decisions, in particular, regarding schemes to bypass anti-war sanctions, including financial and energy sanctions.
We are preparing several important events for tomorrow and next week. Protecting and restoring the rights of our people, rebuilding Ukraine are constant priorities. The next week will be quite important for Ukraine in terms of these two tasks.
I thank all those who fight for freedom!
I thank everyone who strengthens our state and helps our people!
Eternal memory to each and every one who gave his life for Ukraine!
Glory to Ukraine!"