Serhiy Nagornyak: "We got the strongest opponent from the second basket"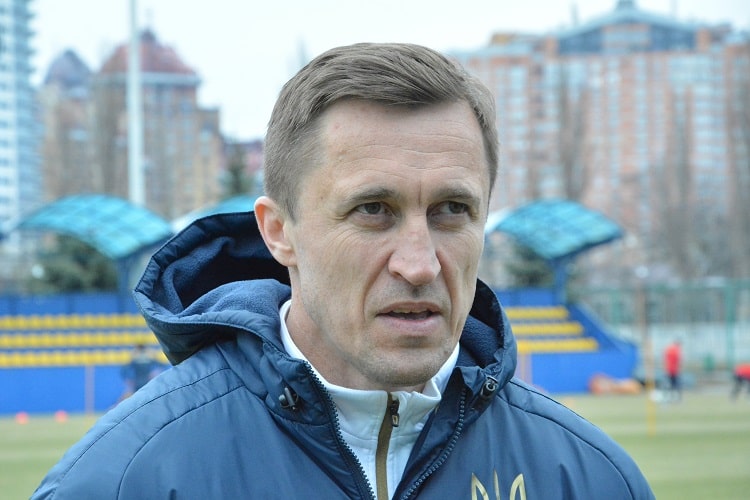 The head coach of the youth national team of Ukraine U-19 Serhiy Nagornyak commented on the results of the draw of the elite round of the Euro-2023 selection.
From March 22 to March 28, 2023, the youth national team of Ukraine (football players not older than 2004) will play in the elite round of the European Championship selection. According to the results of the draw, which took place on December 8, it turned out that the blue and yellow will meet the teams of Spain (hosts of the tournament), Denmark and Luxembourg.
Its head coach Serhiy Nagornyak told the official UAF website about what to expect from our national team in March next year.
"It was a normal draw," said the mentor. — Although, of course, from the second basket we got perhaps the strongest opponent in the form of the Spaniards. We have the last game with them, so we will decide who will go to the European Championship in a head-to-head match. And there is nothing wrong with the fact that the competition will take place in Spain. During the qualification, the players of the national team of Ukraine felt that they can play with any opponent, regardless of the price tags hanging on its performers.
At the same time, nobody is going to discount Denmark and Luxembourg. These will be very difficult matches. For example, the Netherlands did not get to the elite round, and Luxembourg ended up there. There were generally enough surprises in the qualifying tournament.
It is unlikely that we will be able to get together in the winter, as all the clubs will be preparing for the championship, so, most likely, our training will take place on the eve of the official competitions. But nothing, we will proceed from the situation we are in, we will count on those footballers who played in the qualifying round.
Euro 2023 (U-19). Elite round
In the elite round, 28 participants will fight for tickets to the final stage, the matches of which will be held in the period from July 3 to 16, 2023 in Malta. The winners of the seven groups will go there.
This stage of selection in March will feature the 27 teams that passed the first stage and the Portuguese, who received a direct pass to the elite round as the leaders of the corresponding age rating.
According to the results of the draw, the blue-yellow team got into group 3, where they will play against the teams of Spain, Denmark and Luxembourg.
Group 1: France, Romania, Norway, Northern Ireland.
Group 2: Germany, Slovenia, Belgium, Italy.
Group 3: Ukraine, Spain, Denmark, Luxembourg.
Group 4: Portugal, Croatia, Czech Republic, Sweden.
Group 5: Ireland, Greece, Estonia, Slovakia.
Group 6: Serbia, Poland, Israel, Latvia.
Group 7: England, Turkey, Iceland, Hungary.