"Open football lessons" visited the village of Zaborol in Volyn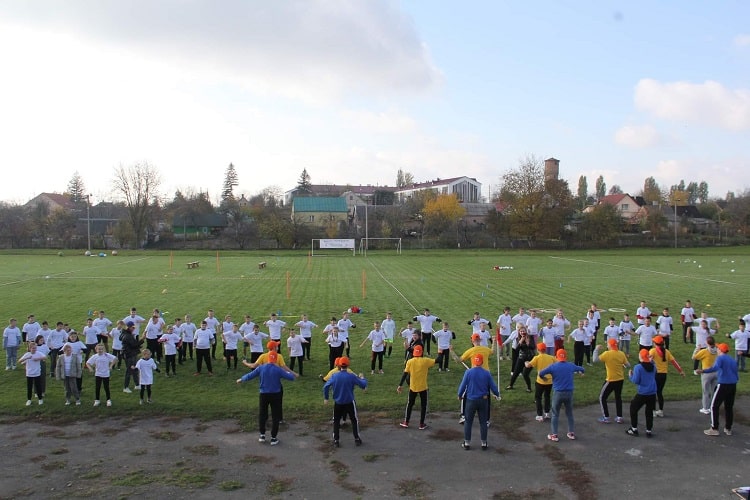 We continue to acquaint you with the events within the framework of the UAF project "Open football lessons" that took place in the regions of Ukraine in November.
At the stadium in the village Zaborol, in Volyn, hosted a sports festival for children of the Lutsk urban territorial community as part of the Ukrainian Football Association's "Open Football Lessons" project.
The goal of the project is the development of children's physical capabilities and talents, popularization of football, formation of healthy lifestyle skills, psychological relief, adaptation and socialization of internally displaced children.
At the beginning of the event, everyone sang the National Anthem of Ukraine together and observed a moment of silence in memory of all those who died in the Russian-Ukrainian war.
The action itself began with a fun and energetic movement.
Then 12 squares were organized, where there were trainers who showed tasks for children. The teams took turns, with an interval of 10 minutes, moved from one location to another and performed various tasks:
— developmental games (hockey);
— development games ("Chase");
— developmental games (with cones, hoops);
— games for development (jump rope, rope);
— a square with a psychologist;
— security square;
— football technique (passing the ball);
— combined relays;
— Cool Games;
— moving games;
— soccer technique (shots at the goal);
— a football game.
All participants of the sports event received t-shirts and caps from the organizers of the event.
The children had a meaningful time in the fresh air, got a lot of positive emotions, showed their dexterity and skill.