Andriy Pavelko: "Volodymyr Zelensky's peaceful appeal to the football community should be seen and heard all over the world"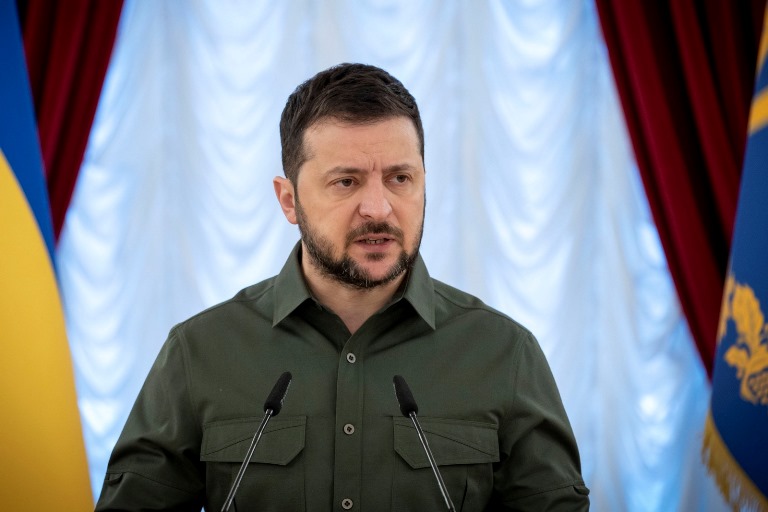 President of the Ukrainian Football Association, member of the UEFA Executive Committee Andriy Pavelko on his page in Fb called on fans, football players, coaches and all representatives of the football community of our country and the world to spread the video of the peace initiative of the President of Ukraine Volodymyr Zelenskyi.
This address, unfortunately, will not be shown today before the match of the final of the 2022 World Cup between Argentina and France in Qatar. But it can be distributed and viewed on millions and billions of gadget screens around the world.
"Today, the whole world will follow football news from Qatar. The eyes of millions and billions of people will be riveted for at least 90 minutes on the match that will determine the 2022 world champion. But during the time remaining before the match, I call on the Ukrainian football family and the entire football community of the world, I appeal to every football player, coach, referee, fan, all our Western friends and partners, everyone who loves football and supports Ukraine with all his heart, — support and spread the appeal of the President of Ukraine Volodymyr Zelenskyi!
This address, if not from the screens of the stadium in Qatar, then anything today will sound to the whole world - from the screens of the gadgets of millions and billions of people! This is a call for peace and support for the Global Peace Formula Summit, which was initiated by Volodymyr Zelensky.
As the president emphasized, every father in the world would like to take his son to a football match, while every mother dreams of her son returning from the war. For this to be the case and for Ukrainian mothers to wait for their sons from football matches, and not from war, it is necessary for the voice of our country to be heard far beyond the borders of Qatar. I believe that every Ukrainian and every friend of Ukraine today in social networks will become a living chain of conveying the appeal of Volodymyr Zelenskyi and our country for peace to the whole world. Join in!
Glory to Ukraine!"