WC-2022. The national team of Argentina became the world champion for the third time in its history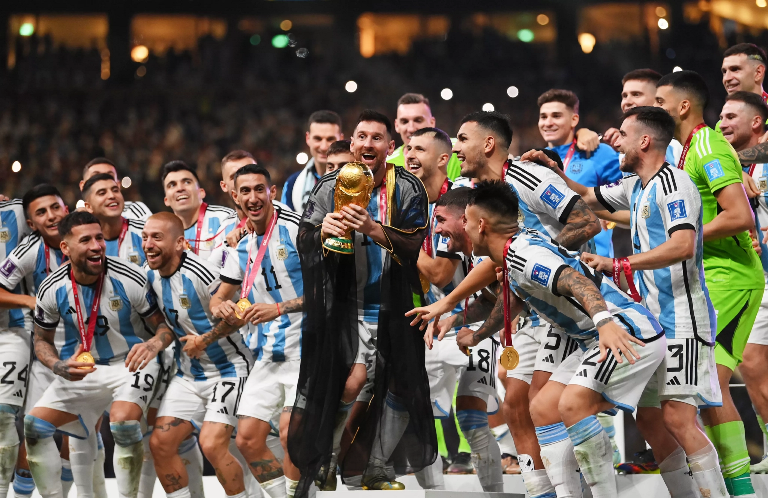 Today, the national teams of Argentina and France met in the final of the 2022 World Cup held in Qatar.
The decisive match took place in the city of Lusail at the Lusail Iconic stadium and ended with the victory of Argentina in a series of post-match penalties. For the Argentinians, this success at the world championship was the third in history. Before that, they won the World Cup in 1978 and 1986.
WC-2022. Final
Argentina — France — 3:3 (2:0, 2:2), p.p. 4:2
Goals: Messi (23, from the penalty, 109), Di Maria (36) — Mbappe (80, from the penalty, 81, 118, from the penalty).
The bronze medal of the 2022 World Cup was won by the Croatian team, which beat Morocco 17:2 on December 1.
Let's add that the national team of Ukraine at this world championship stopped in the final of the play-off selection, losing 0:1 to Wales in Cardiff.
The next final stage of the World Cup will take place in 2026. 48 national teams will take part in the tournament, which will be hosted by three countries - the USA, Canada and Mexico.