Oleg Kuznetsov: "There is no favorite in our qualifying group for the European Championship"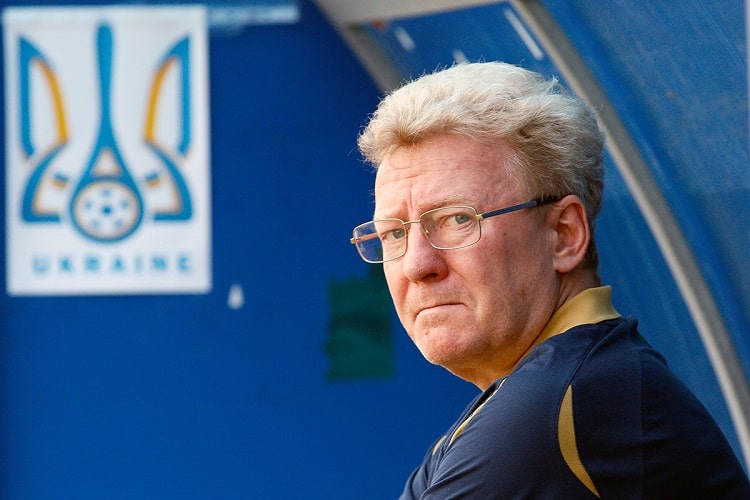 The head coach of the youth national team of Ukraine U-18 Oleg Kuznetsov commented on the results of the draw of the qualifying round of Euro-2024 (U-19).
From November 15 to November 21, 2023, the youth national team of Ukraine (football players not older than 2005) will play in the qualifying round of Euro-2024 (U-19). According to the results of the draw blue-yellow will meet the teams of Slovakia, Kosovo and Malta (host of the competition).
Its head coach Oleg Kuznetsov told the official UAF website about what awaits the national team next year.
— As for past performances, the preparation for the elite round of Euro-2022 (U-17), taking into account the situation in the country, turned out crumpled, — said Kuznetsov. — Not all the strongest football players had to be called to the training. Of course, we were not satisfied third place in the group. But I am sure that if everything had gone according to plan, the result would have been different.
However, it is important that life goes on, so we will prepare with full responsibility for the qualifying matches of Euro-2024 (U-19). Regarding the draw, I can say that our group is equal. And even if the national teams of Slovakia, Kosovo and Malta do not belong to the European giants, I am sure that it will be difficult in every match. I believe that there is no favorite in our quartet.
As for training plans, I can't say anything specific yet. Yes, in March we plan to take part in a serious international tournament in Portugal, but it is not yet known whether it will take place at all. In theory, I would like to hold a week-long selection meeting to review the candidates and play a couple of control matches. But, again, how everything will be, I think, will become known already next year...
Composition of qualifying groups for Euro-2024 (U-19)
Group 1: France, Denmark, Iceland, Estonia.
Group 2: Norway, Hungary, Latvia, Gibraltar.
Group 3: Serbia, Scotland, Bulgaria, Andorra.
Group 4: Italy, Sweden, Switzerland, Liechtenstein.
Group 5: Germany, Poland, North Macedonia, Kazakhstan.
Group 6: Spain, Georgia, Cyprus, Moldova.
Group 7: Ukraine, Slovakia, Kosovo, Malta.
Group 8: Turkey, Greece, Belarus, Lithuania.
Group 9: Israel, Croatia, Armenia, Faroe Islands.
Group 10: Czech Republic, Romania, Finland, San Marino.
Group 11: The Netherlands, Bosnia and Herzegovina, Azerbaijan, Luxembourg.
Group 12: England, Austria, Wales, Montenegro.
Group 13: Ireland, Belgium, Slovenia, Albania.
Mini-tournaments in 13 groups will be held between September 4-12, October 9-17, or November 13-21, 2023. The first two qualifying group winners and the best third-place finishers from the matches against the first and second teams will join Portugal in the elite qualifying round.
The national team of Northern Ireland, as the host, won a direct pass to the final stage, which will be held in the summer of 2024.