2022: results of the year for Ukraine U-19/20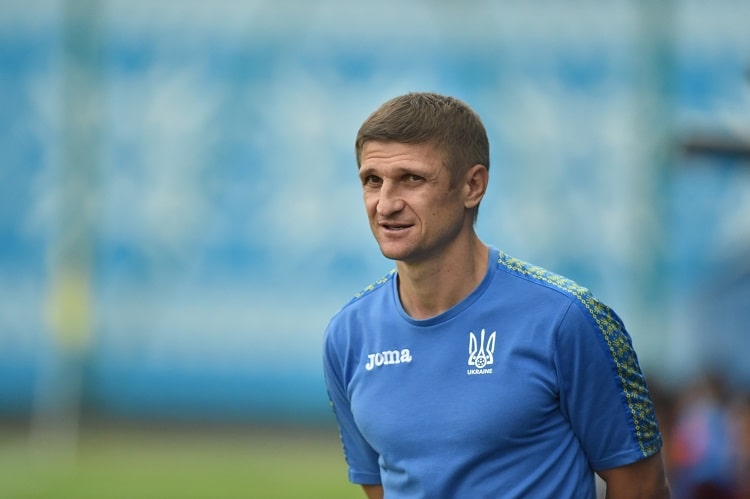 Volodymyr Yezerskyi and his coaching staff almost pulled off a miracle in the elite round of Euro-2022 (U-19) selection.
The youth national team of Ukraine, made up of football players born in 2003 (plus four representatives born in 2004), despite the lack of game practice and game tone, under conditions of psychological pressure from the hot phase of the Russian-Ukrainian war, almost made it to the final tournament of Euro-2022 .
Yezerskyi's wards put Norway and the Netherlands on their shoulders and parted ways with Serbia, with whom they ended up sharing the first and second places in the quartet. All indicators of the two national teams turned out to be identical: 7 points each, a personal meeting — 1:1, the total difference in scored and conceded goals — +2 each, goals scored — 6 each.
We had to count disciplinary sanctions, and here it turned out that Serbia is higher, as it collected 10 yellow cards, and Ukraine - 13.
It is very unpleasant, of course, to concede because of such an insignificant nuance. But, as you know, there are no trifles in football.
Perhaps it was not necessary for our boys to earn three yellow cards at once in the last minutes of the match against Norway. In the next match, against the Serbs, Ukraine was more restrained, receiving only four warnings (and one more in the last minutes) compared to five for the Balkans. But...
This is already history. Which should be remembered for the future.
From that moment, football players born in 2003 are completely at the disposal of the coaches of the youth (or even national) national team of Ukraine. And we remind you that this team has not suffered a single defeat in six Euro-2022 (U-19) qualifying matches, including the first round (four wins, two draws, the total score is 14:9).
All matches of the youth national team of Ukraine U-19/20 in 2022
| | | | | |
| --- | --- | --- | --- | --- |
| date | Status | Opponent | Score | The authors of the heads of the national team of Ukraine |
| 01.06.2023 | UEFA EURO 2022 | Norway | 3:2 | Yarmolyuk, Sapuga, Malysh |
| 04.06.2023 | UEFA EURO 2022 | Serbia | 1:1 | Kvasnitsa |
| 07.06.2023 | UEFA EURO 2022 | Netherlands | 2:1 | Kozik, Popov |
In the final tournament, which took place in Slovakia at the end of June, the Serbian national team did not perform very well. Maybe because of fatigue from the elite round. Perhaps because of the strength of the opponents in the group. The Balkans started with a draw against Israel (2:2), were crushed by England (0:4) and almost lost against Austria (2:3). And in the end, it turned out that the Serbs were playing with two finalists: in the decisive match, England defeated Israel - 3:1.
All football players of the youth national team of Ukraine U-19/20 of 2022
| | | | | | |
| --- | --- | --- | --- | --- | --- |
| Goalkeepers | Date of birth | Club | Games | Minutes | Goals |
| Tymur PUZANKOV | 04.03.2003 | Shakhtar | 2 | 180 | 3c |
| Dmitry LEDVIY | 26.08.2003 | Rukh | 1 | 90 | 1c |
| Defenders | Date of birth | Club | Games | Minutes | Goals |
| Andrii BULEZA | 25.01.2004 | Shakhtar | 3 | 270 | 0 |
| Edward KOZIK | 19.04.2003 | Shakhtar | 3 | 270 | 1 |
| Vitalii ROMAN | 15.04.2003 | Rukh | 3 | 270 | 0 |
| Marian FARINA | 28.08.2003 | Shakhtar | 3 | 270 | 0 |
| Midfielders | Date of birth | Club | Games | Minutes | Goals |
| Marco SAPUHA | 29.05.2003 | Rukh | 3 | 270 | 1 |
| Oleksandr YATSYK | 03.01.2003 | Dynamo | 3 | 204 | 0 |
| Anton TSARENKO | 17.06.2004 | Dynamo | 3 | 194 | 0 |
| Artur MYKYTYSHYN | 14.07.2003 | Mariupol. | 3 | 173 | 0 |
| Nazar VOLOSHYN | 17.06.2003 | Dynamo | 3 | 162 | 0 |
| Ivan LOSENKO | 24.07.2004 | Shakhtar | 3 | 76 | 0 |
| NEWS KID | 27.07.2003 | Dynamo | 3 | 47 | 1 |
| Yehor YARMOLYUK | 01.03.2004 | Dnipro-1 | 2 | 170 | 1 |
| Denys PIDHURSKYI | 27.05.2003 | Rukh | 2 | 100 | 0 |
| Forwards | Date of birth | Club | Games | Minutes | Goals |
| Illya KVASNYTSYA | 20.03.2003 | Rukh | 3 | 180 | 1 |
| Kiril POPOV | 01.05.2003 | Dynamo | 3 | 44 | 1 |
| Coach | Date of birth | | Games | | |
| Volodymyr YEZERSKYI | 15.11.1976 | | 3 | | |