"Open football lessons" came to Alexandria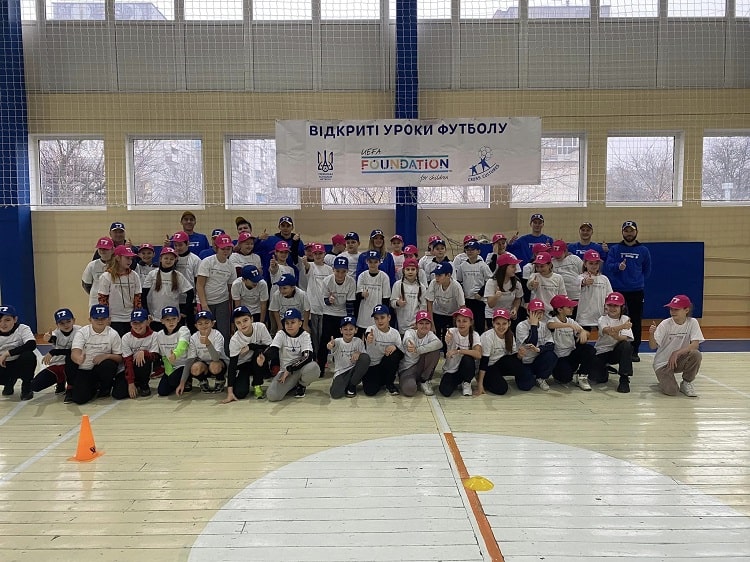 "Open football lessons" were held in Oleksandria on the basis of the multi-profile lyceum, in which students from 12 local general educational institutions took part.
The "Ametist" football club, Vitaliy Horban, Daniil Duducho, Serhiy Rudyev, Dmytro Khorolskyi, Vadym Sadovnik, Andrii Hlushchenko, Dmytro Makarov, Daniil Chornyi, Vadym Dudun and physical education teachers of the multi-profile lyceum helped in the event.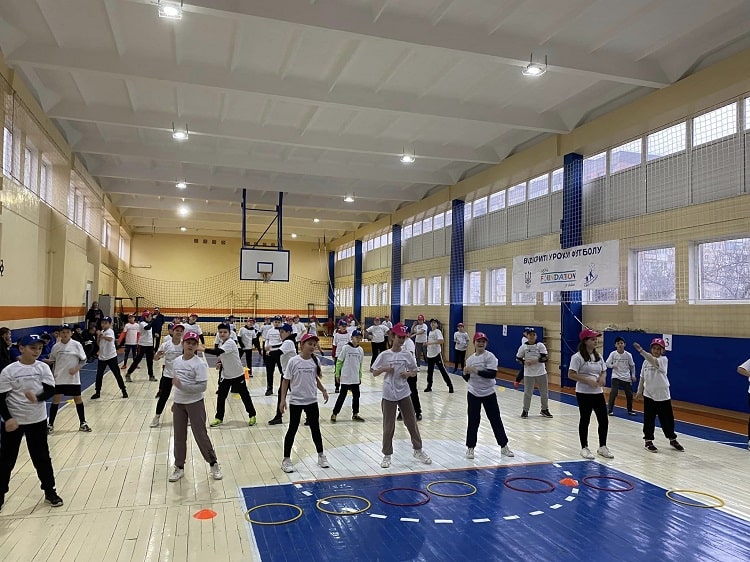 Photo of UAF press service
The Open Fun Football Schools project of the Ukrainian Football Association with the support of the UEFA Children's Fund and the Association of Cross-Cultural Projects (Denmark) is:
— psychosocial support for children of IDPs, children of military personnel of the Armed Forces, children affected by the war;
— unification and friendship of IDP children with local children, social integration;
— an inclusive environment, participants regardless of ability level, gender, as well as the participation of children with special educational needs;
— knowledge of security in conditions of war;
— the philosophy of mass football — the joy of the game instead of the result at any cost;
— education of a healthy lifestyle;
— development of volunteering;
— activation of local communities through intersectoral networks (teachers, trainers, psychologists, security specialists, parents, youth leaders, local authorities, patrons, etc.).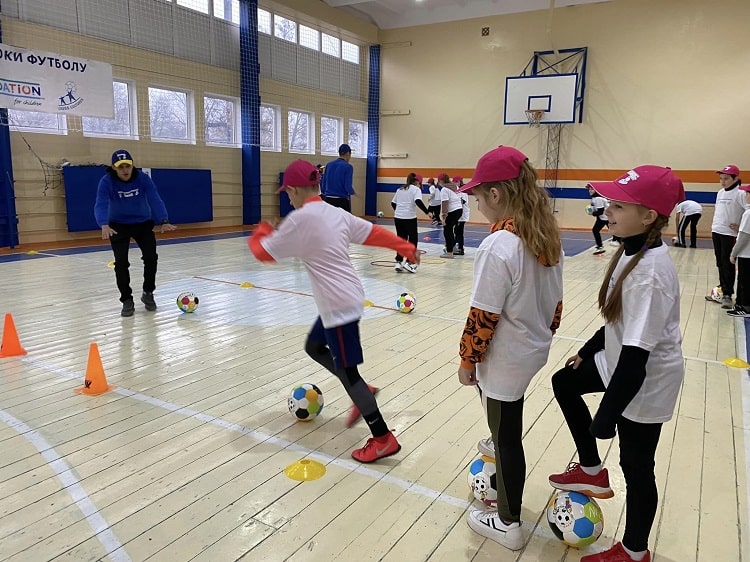 Photo of UAF press service
The goal of the project is to unite children, to give them a sense of security and satisfaction from communication and playing football, to give children the opportunity to find new friends and gain social experience.