UAF leaders welcomed young football players from the hero city of Gostomel to the House of Football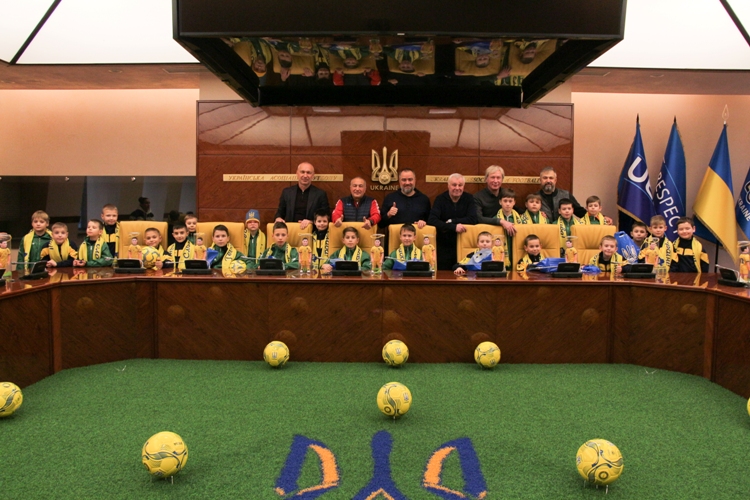 On the eve of the New Year and Christmas holidays, the House of Football received young guests from the hero city of Gostomel. Children aged 7 to 11, who play football in the local section, visited the UAF home for a tour.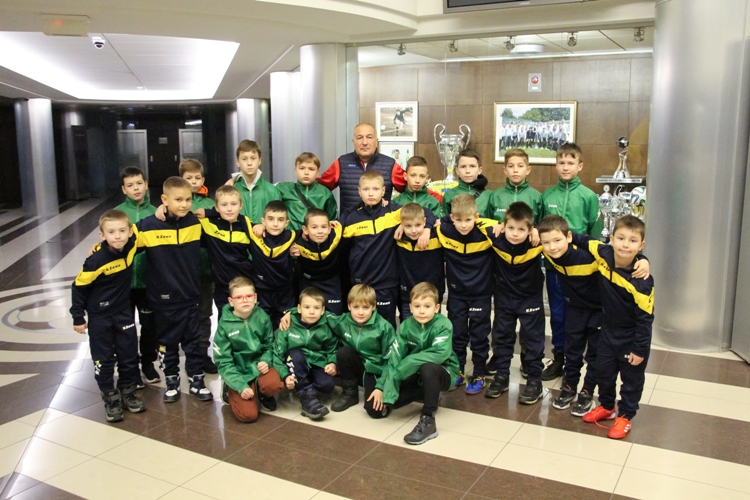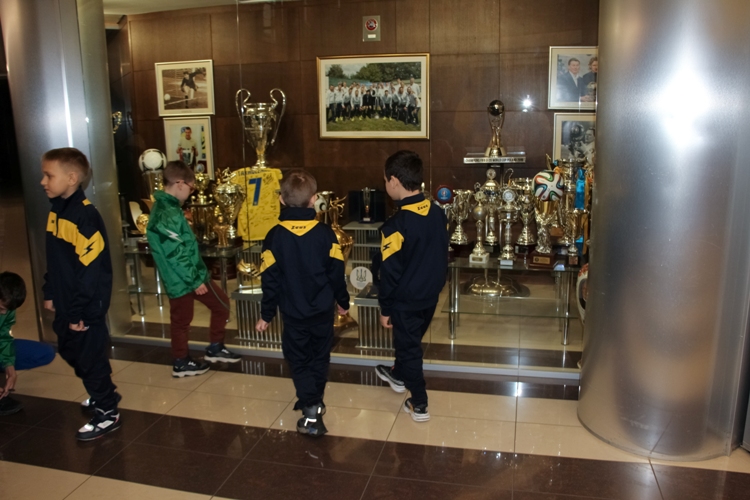 Photo of UAF press service
Despite the numerous destructions suffered by the settlement in the Kyiv region since the beginning of the large-scale Russian military invasion, football classes with the support of the department of culture, youth and sports of the Gostomel settlement council resumed already in mid-May. And currently, under the leadership of coach Serhiy Ivankiv, 68 students of different age categories are engaged in the sports section. The coach of young football players himself is from Donetsk, but after the temporary occupation of his hometown by the Russians in 2014, he was forced to move to Kyiv region.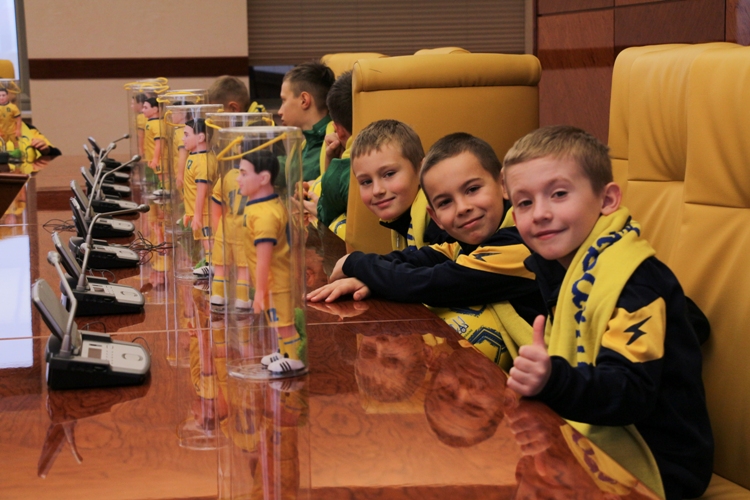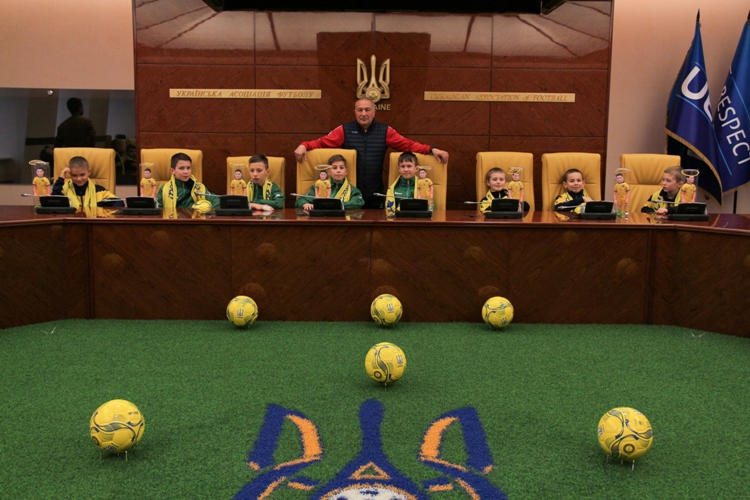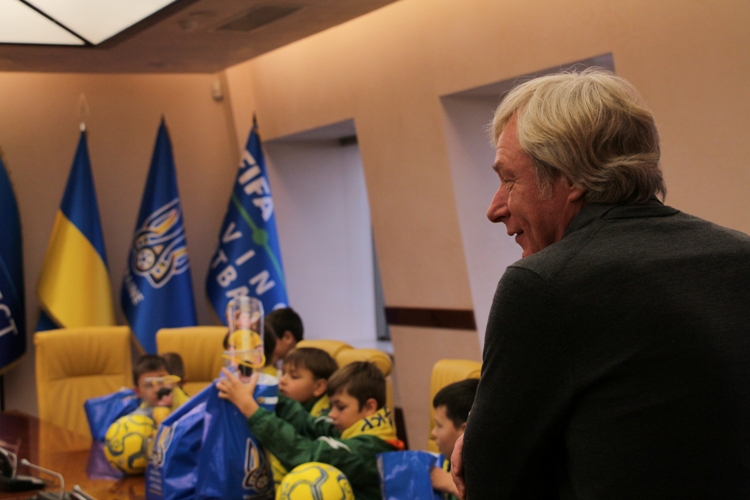 Photo of UAF press service
Among the young football players was the 11-year-old captain of Hostomel "Fenix" Vlad. Vlad is a talented midfielder, whose idol is the winger of the Ukrainian national team Andriy Yarmolenko. The first visit in his life to the House of Football and the meeting with the legends of this game made a vivid impression on the young football player and his friends. And especially — a museum with numerous trophies, which reminds of the glorious history of Ukrainian football.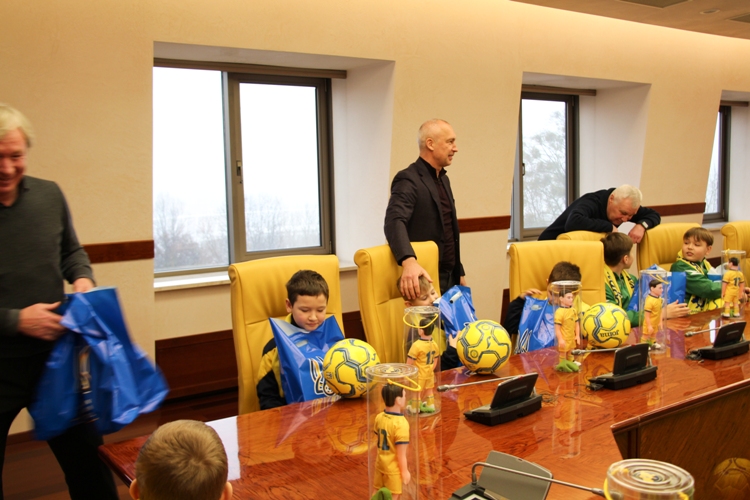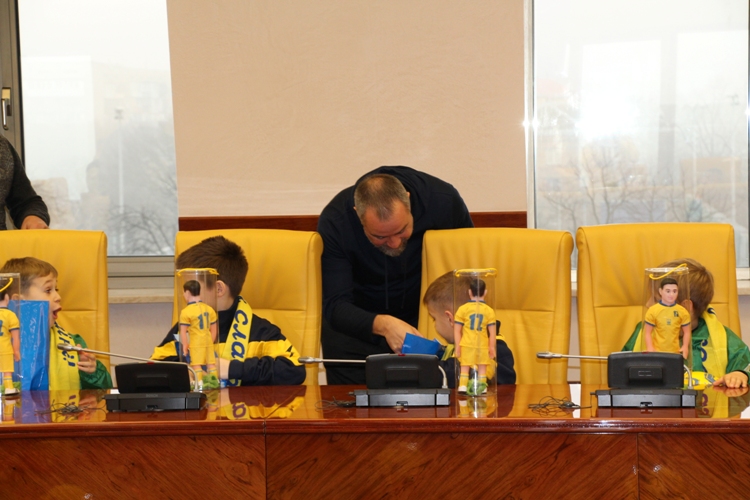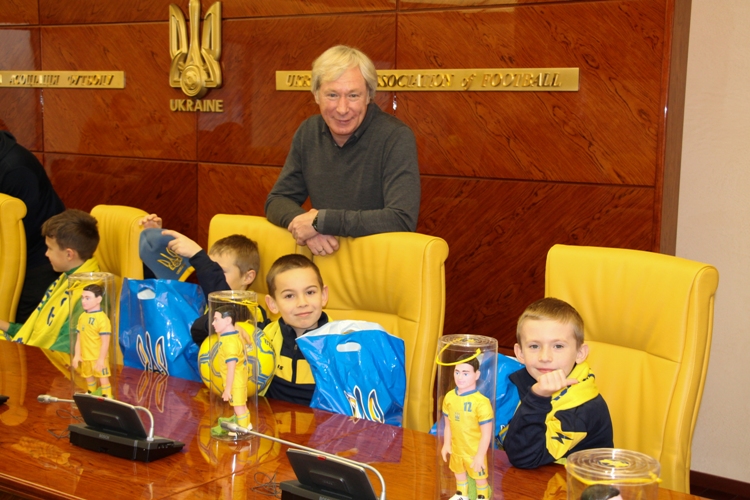 Photo of UAF press service
UAF President, member of the UEFA Executive Committee Andriy Pavelko, together with the first vice-presidents of the national association Oleksiy Mykhailichenko, Anatoly Demyanenko, Oleg Protasov and Vadym Kostyuchenko, congratulated the children on the upcoming holidays and handed over holiday gift sets. In addition, the management of the UAF plans to organize master classes for children from Gostomel in the spring with the participation of coaches of the youth national teams of Ukraine on the fields of the NTK named after V. Bannikova. Children received such an invitation during a meeting at the House of Football.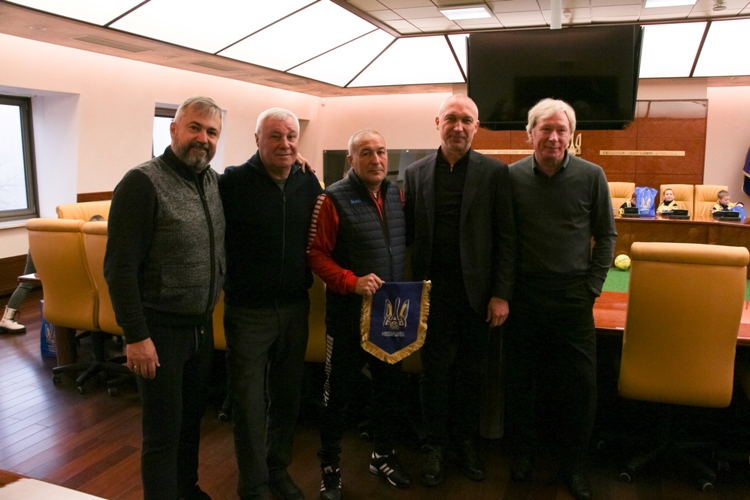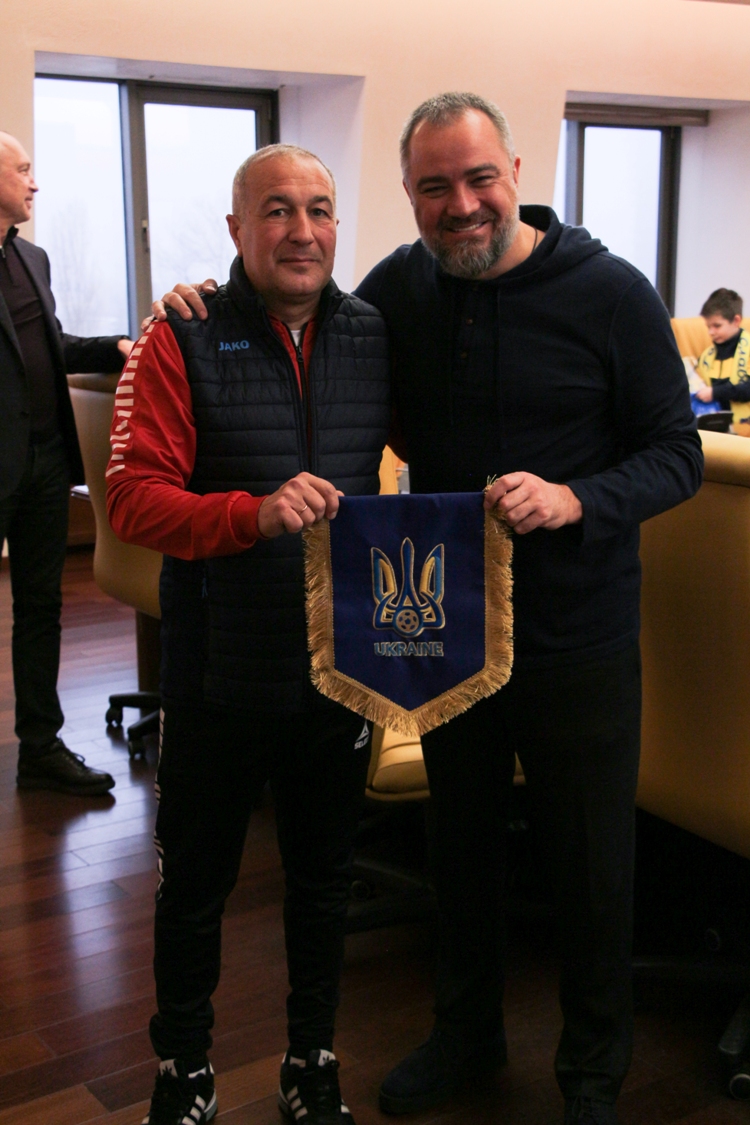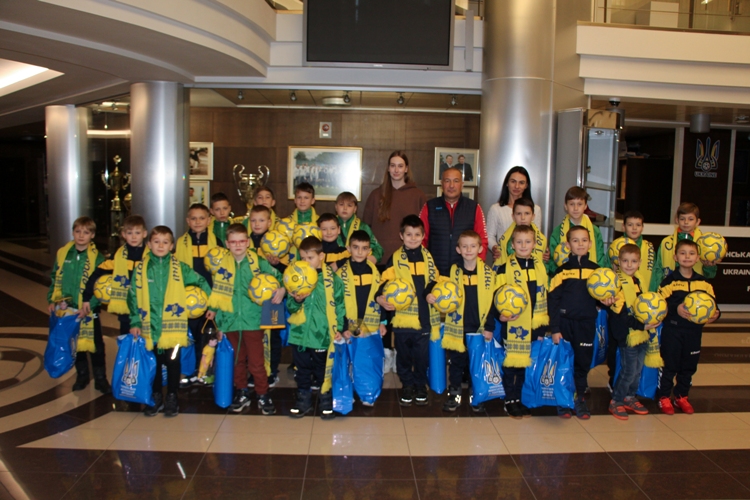 Photo of UAF press service