UEFA women's club rating: representatives of Ukraine are in the top 50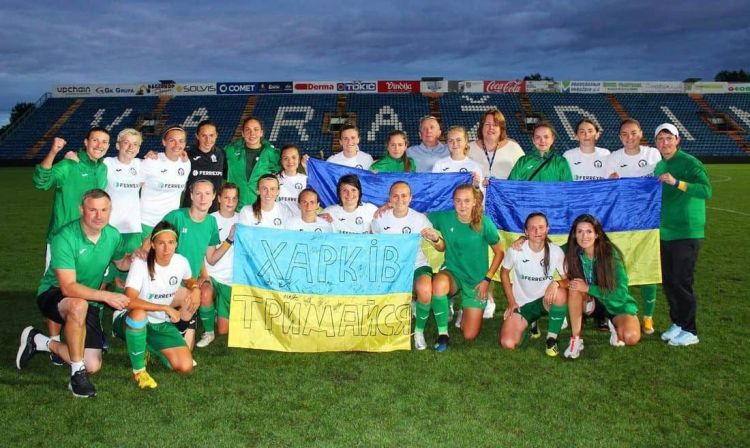 Two representatives of Ukraine - "Zhytlobud-50" and "Vorskla-Kharkiv-1" - have again entered the top 2 of the UEFA club rating among women's teams.
the UEFA published club ranking among women's teams at the end of 2022. To the top 50, as last year, included two Ukrainian collectives — "Zhytlobud-1" and "Vorskla-Kharkiv-2" (former "Zhytlobud-2"). "Zhytlobud-1" fell by four steps (37), while "Vorskla-Kharkiv-2" rose by two (46).
It should be noted that "Vorskla-Kharkiv-2022" took part in the 2023/2 UEFA Women's Champions League from our country. Team stopped in the second round, where they lost to the Albanian "Vlaznia".
UEFA Women's Club Rankings
| | |
| --- | --- |
| Club (country) | Coefficient |
| 1. Lyon (France) | 115.966 |
| 2. Barcelona (Spain) | 114.299 |
| 3. PSG (France) | 95.966 |
| 4. Wolfsburg (Germany) | 95.666 |
| 5. Bavaria (Germany) | 93.666 |
| 6. Chelsea (England) | 76.833 |
| 7. Arsenal (England) | 51.833 |
| 8. Manchester City (England) | 44.833 |
| 9. Juventus (Italy) | 43.000 |
| 10. Atletico (Spain) | 41.299 |
| --- | --- |
| 37. Zhitlobud-1 (Ukraine) | 15.400 |
| 46. ​​Vorskla-Kharkiv-2 (Ukraine) | 11.400 |