Legionnaires of the Ukrainian national team in the first part of the 2022/2023 club season: Eduard Sobol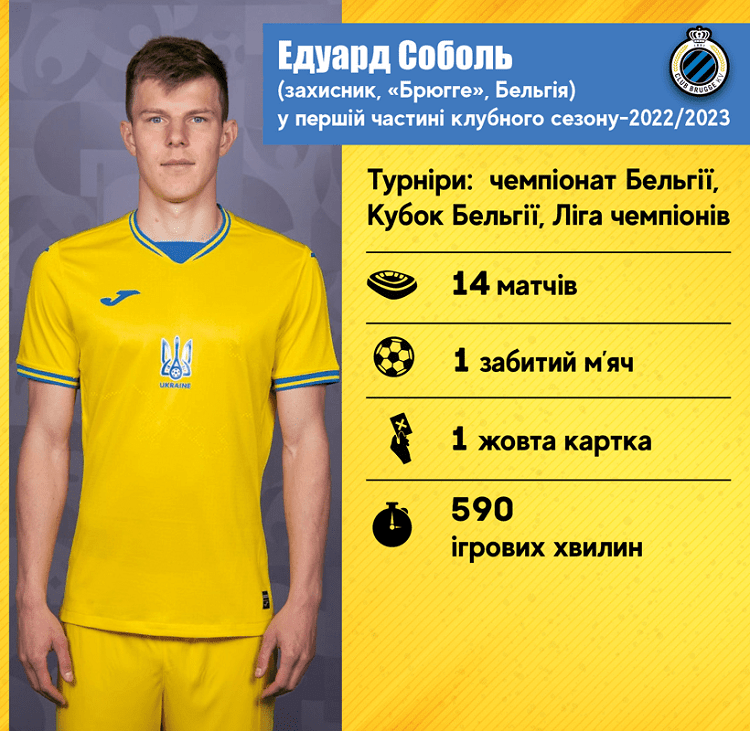 The first part of the club season-2022/2023 for the defender of the national team of Ukraine Eduard Sobol did not seem too bright.
Out of 27 official matches played by "Bruges" in four tournaments, our football player took part in only 14 and only started in six. Yes, Sobol was periodically troubled by health problems, but even when he was completely healthy and ready to fight, the former coach of the black and blue team did not pamper him with personal trust.
In January, the Englishman Scott Parker, who has experience in the Premier League and with whom the Belgian club has serious hopes, took the helm of "Bruges".
We will also hope that the British will be more sympathetic to Eduard, who has always been distinguished by his tenacity in training and in matches.