Dmytro Kubryak will work as Luciano Lucci's deputy in the UAF Arbitration Support Department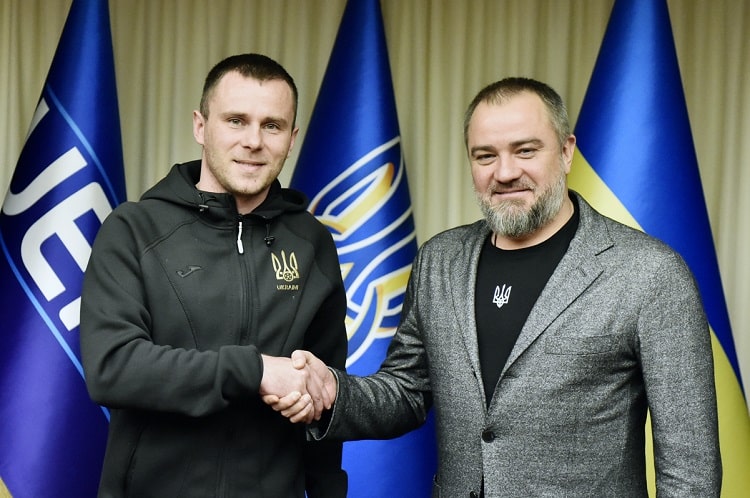 The arbitrator of the Ukrainian Football Association and military medic Dmytro Kubryak was appointed deputy head of the arbitration support department of the UAF. This was announced by the president of the association, a member of the UEFA Executive Committee, Andrii Pavelko, following a working meeting with Dmytro.
"I am sure that for the team under the leadership of Luciano Lucci and Nicola Rizzoli, such a personnel decision will be not only a professional reinforcement, but also a personal example for inspiration. After all, we are all proud of the bravery of our arbiter Dmytro, who, being also a military medic, went as a volunteer to occupied Mariupol in March of last year, where he helped rescue wounded soldiers and was later captured by the Rashists, and after being released from captivity in September, he returned to our team." Andriy Pavelko noted.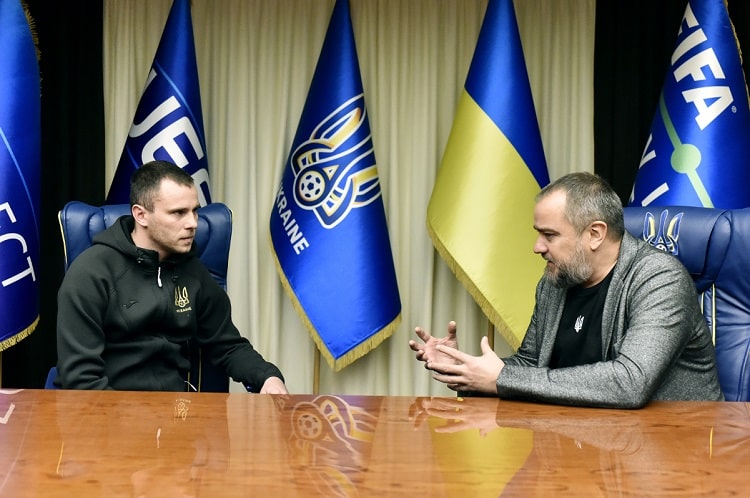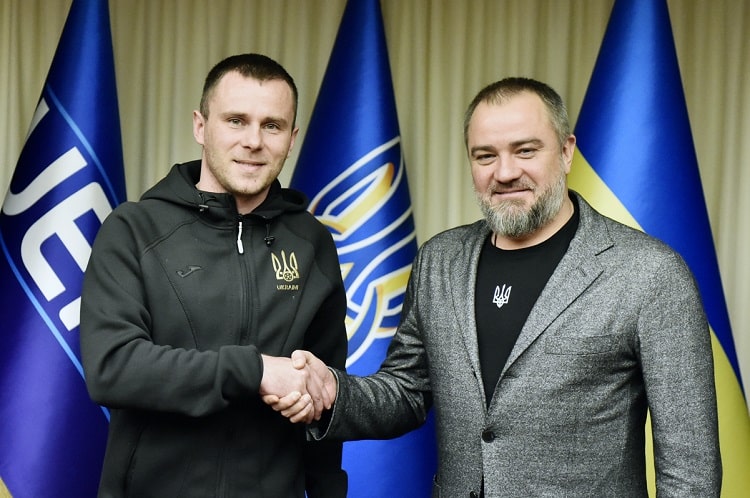 Photo by Pavlo Kubanov
According to him, in his new position, Dmytro will be responsible for the medical and physical component of referee training, as well as for testing and social-administrative direction. At the same time, he will continue to work as an arbitrator in the matches of the championship of Ukraine and intends to obtain the necessary level of training in order to apply for appointment to international matches.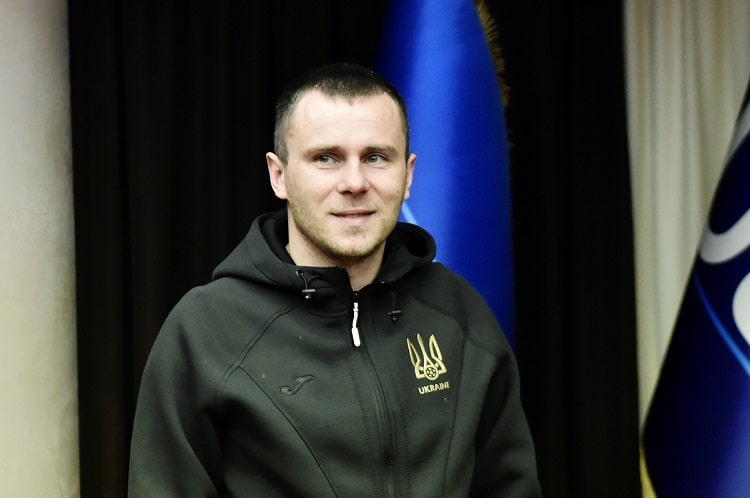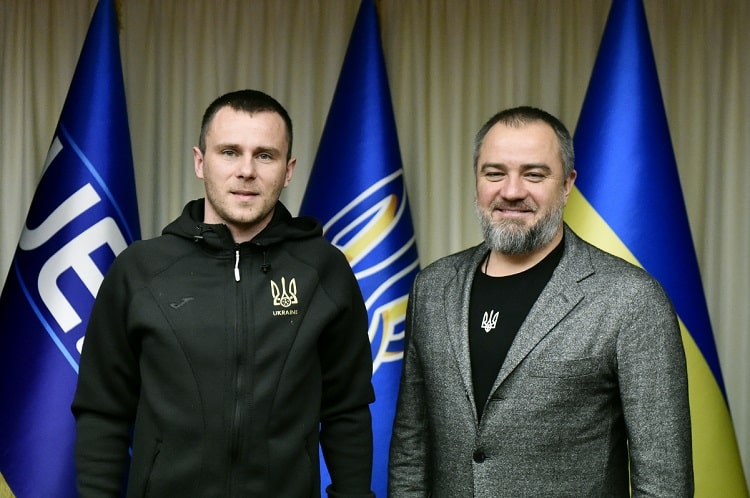 Photo by Pavlo Kubanov
"I wish Dmytro success and am proud of the opportunity to work in the same team!" - said the president of UAF.