UAF and Oleksandr Petrakov: mutual thanks for the work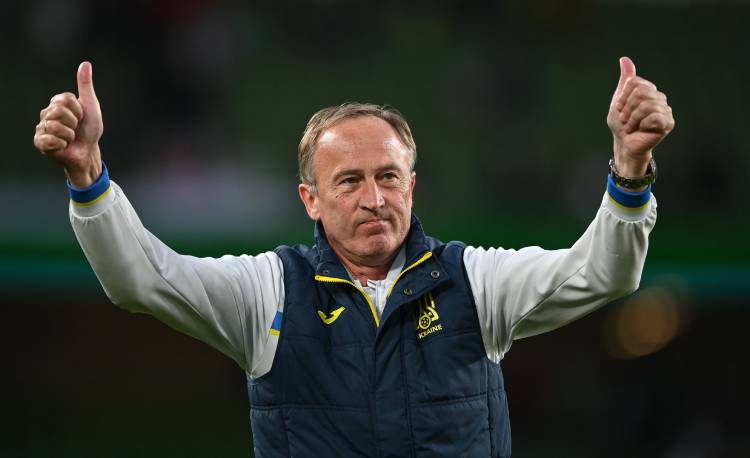 The Ukrainian Football Association terminates cooperation with the head coach of the Ukrainian national team Oleksandr Petrakov.
UAF is sincerely grateful to Oleksandr Petrakov and his coaching staff for their high professionalism and unforgettable victories as the head coach of the national team. At the same time, Oleksandr Vasyliovych's unique achievements together with the youth national teams of Ukraine from the world championship of the U-20 team forever written in golden letters in the history of Ukrainian football.
We wish Oleksandr Vasyliovych success in his future career, new victories and bright achievements!
In turn, Oleksandr Petrakov thanked the UAF for the opportunity to lead and work with the national team:
"For me, this period of life will forever remain a warm memory in my heart. I want to thank the players of the national team and the coaching and administrative staff for the fact that for a year and a half we were united, united and inspired by the idea of ​​protecting the interests of Ukraine on and off the football field. We sought to achieve the greatest and give Ukraine the joy of victory in the most difficult period of the country's recent history. I am also sincerely grateful to the entire team of the Ukrainian Football Association for the many years of cooperation and to the President of the Ukrainian Football Association Andriy Pavelek for his trust. Thank you to our best fans in the world for passionately and sincerely supporting and believing in us! I remain the most ardent fan of the Ukrainian national team! Glory to Ukraine!"
Under the leadership of Oleksandr Petrakov, the national team of Ukraine played 15 matches (six wins, seven draws, two losses, the difference in goals scored and conceded 23-13).