Intermission in the Vbet League: rivals at the Turkish meeting for "Dnipro-1" and "Dynamo", the new coach of "Ingulets"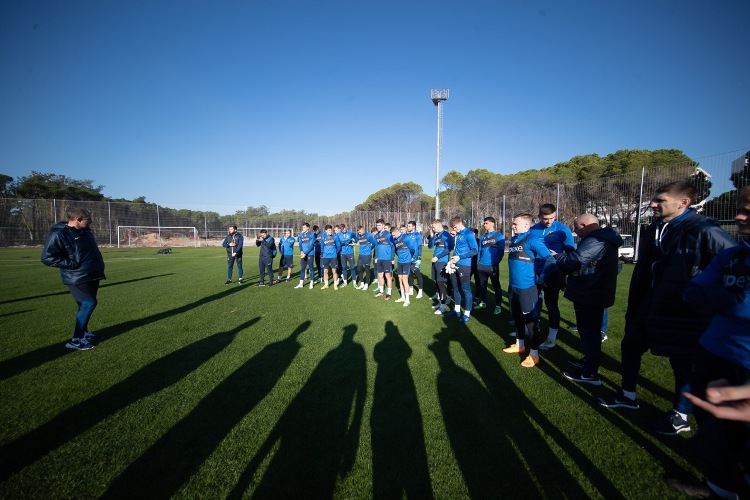 For your attention - the latest news from the life of the clubs of the Ukrainian Vbet League during the winter break in the elite division.
Dnipro-1, who is currently leading the standings, has started training in Turkey. It will be divided into two stages - January 8-21 and January 25-February 7. The Dnipro team have scheduled sparring matches against Tbilisi Dynamo (January 15), Uzbekistan Pakhtakor (January 16), Poland Rakuv (January 20), Slovenia Koper (January 21), Montenegro Sutjeska (January 29), Slovenia "Mury" (February 2), Latvian "Audi" (February 7).
Yevgeny Pasich became the rookie of Dnipro-1, the players of Metalist are watching - Kostyk, Poroh, Tankovskiy, Pidlepenets, Klymenchuk and Pryadun. The Brazilian Buzanello and Gromov left the Dnipro ranks.
Second UPL team, Shakhtar, on January 10 started the initial stage of Turkish training, which will last 10 days.
In turn Dynamo came out of vacation and conducts a withdrawal collection in Kyiv. On January 20, the white and blue team will travel to Turkey. Sparring matches with Viennese "Rapid" (January 24), Slovenian "Maribor" (January 28) and "Austria" from Lustenau (January 31) have been announced.
To the coaching staff of Mircea Lucescu entered Oleksandr Shovkovskyi, who was an assistant to Oleksandr Petrakov in the national team. Also, "Dynamo" returned Nazar Voloshin from "Kryvbasa", and sent Mykola Mykhaylenko on loan to "Olexandria".
The first winter newcomers squad became Kucheruk and Khakhlyov. Alephirenko went on loan to Chornomorets, Lunyov moved to Kryvbas, Brazilian Christian left the team. Black and white will work in Kyiv, after which they will go to Turkey.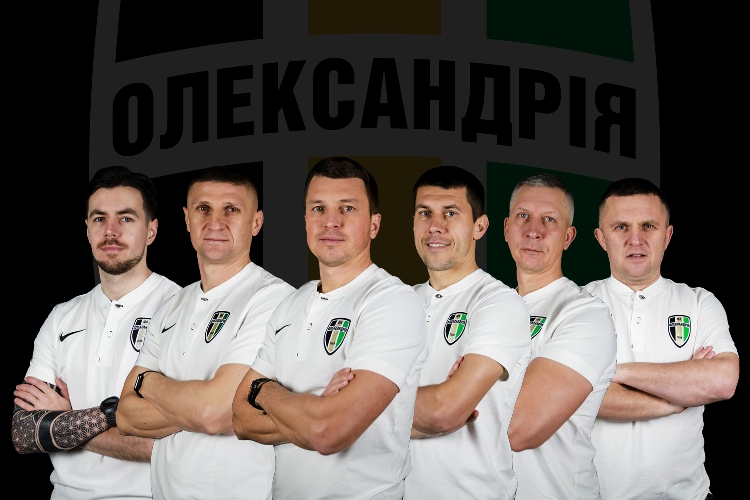 Photo by fco.com.ua
New coach "Alexandria" Ruslan Rotan presented his coaching staff, which included Serhii Kravchenko, Volodymyr Yezerskyi, Volodymyr Tymenko, Volodymyr Tomilenko and Yevhen Gres. The newcomers of the "townsmen" were ex-Zorya goalkeeper Nikita Shevchenko and Mykhaylenko, who was loaned from Dynamo for a year and a half. The people of Alexandria plan to conduct winter training in Turkey.
Kolos will hold two winter meetings - in Kovalivka (January 16-29) and in Turkey (January 31-February 24), where it plans to play seven sparring matches. Zadoya and Kuzyk left the team.
"Metalist 1925" started winter training in the village of Shchaslyve, in the Kyiv region, and on January 20 he will go to Turkey. Boryachuk, who is at the Shakhtar training camp, is not in the team's location.
Kryvbas will hold two stages of training in the Turkish cities of Belek and Lari between January 20 and February 20. Lunyov, Prykhodko and U-20 world champion Beskorovainy became the rookies of the red and white team, Zotko and Nazar Voloshyn left the team.
From January 20 to February 25, the collection will continue in Antalya, Turkey Vorskla. During it, Viktor Skrypnyk's wards will take part in the BGV Winter Cup, which will be held on February 6-15. In addition to the white-green team, "Veres", "Polissya" and Estonian "Levadia" will play in the tournament. Zaikov, a Macedonian, left the location of Vorsklians.
Newbies "Heather" became Khondak and Andriy Bliznichenko, contracts with Kucherov and Gagun were extended, Yevgeny Pasich moved to Dnipro-1. On January 15-25 in Rivne, the red and black team will hold the first stage of preparation for the spring part of the season, during which they will play one control match. Then "Veres" will go to Turkey, where in the period from January 28 to February 25, it will take part in at least seven sparring matches.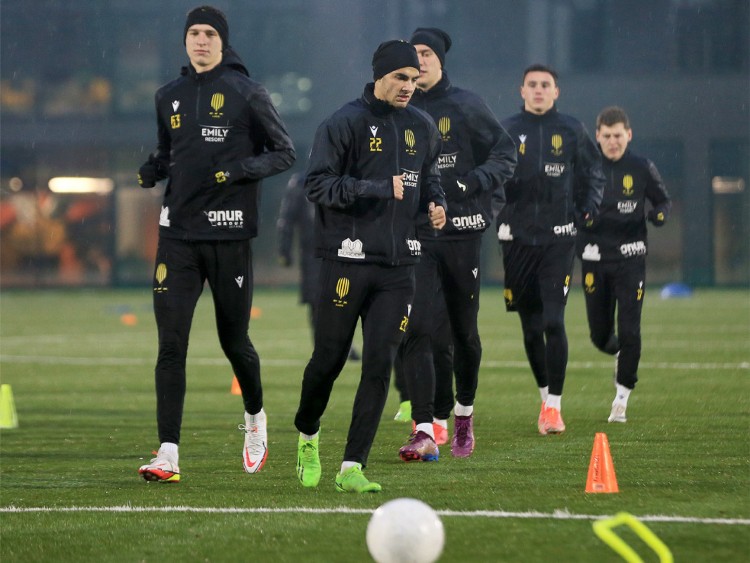 Photo by fcrukh.com
Football players "Movement" began training at the base in Vynnyky. The Lviv players will hold their first international training camp in Croatia, where they will take part in five sparring matches from January 23 to February 5.
Mynai will come off vacation on January 14, the first sparring is scheduled for the 23rd.
Serhii Kovalets is the new head coach "Ingultsia". Mladen Bartulovych, Bohdan Shust and Vladyslav Lupashko also remain in the coaching staff. Andriy Bliznichenko moved to Veres.
The ex-captain ended his playing career Chornomorets Serhiy Kravchenko, who will now work in Ruslan Rotan's coaching staff at "Alexandria". Bobko went on loan to Karpaty. In turn, Odesa residents leased Alefirenka from Zora. The "sailors" will go to the training camp on January 16.
Lviv left Ilyuschenkov and Krushynskyi. During the first meeting, the "townsmen" will hold three control matches at the base in Bryukhovychy. On January 28, Oleg Dulub's wards will go to Turkey, where they will train until February 25.