Oleg Shaitanov: "Two difficult matches against strong opponents await us"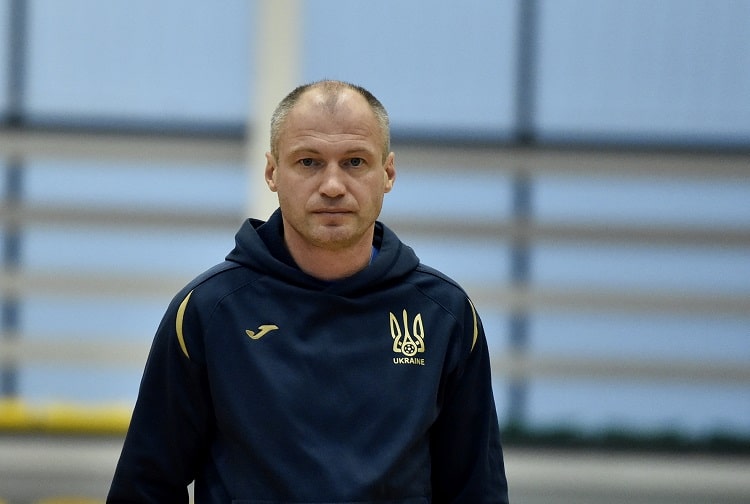 The head coach of the national women's futsal team of Ukraine Oleg Shaitanov shared his impressions of of the draw of the final four of Euro-2023.
"Yesterday, the draw for the final part of the European Championship, which will be held in Debrecen, took place. In the semi-final match, we will face the hosts of the final four, the Hungarian national team. We are waiting for two difficult matches against strong opponents managed by qualified coaches. In my opinion, each of the national teams knows each other well.
At the stage where four teams remain, there can be no weak opponents. We will do everything possible to reach the final. Much will depend on the state in which our players will approach the tournament. The final four is a great incentive for every female futsal player. The most important thing is to avoid injuries," says Oleg Shaitanov the Futsal Association of Ukraine press-service reports,.
According to the decision of the UEFA Executive Committee, which includes UAF President Andriy Pavelko, the final part of Euro 2023 in women's futsal from March 17 to 19 will hold Hungary. The matches of the four teams will take place at the "Phoenix Arena" in Debrecen. The semifinals will be held on the 17th, and the match for third place and the final on the 19th.
We will remind, one of the participants of the competition will be the national team of Ukraine. Spain, Portugal and Hungary also made it to the final tournament. The draw took place in Debrecen, as a result of which the opponents of the blue-yellow team in the semi-finals were the Hungarians.
Women's Futsal Euro-2023
17.03 17.00 Semi-final Spain - Portugal
17.03 20.30 Semifinal Ukraine - Hungary
19.03 18.00 Match for 3rd place
19.03 21.00 Final
The Kyiv time for matches is given.
In the main selection round of the European Women's Futsal Championship, the matches of which were held in Poznań, Poland, the blue and yellow managed to take the first place in the quartet. In the first game, the national team of Ukraine defeated the Netherlands (5:2), in the second — defeated Croatia (5:1), and ended the mini-tournament with a draw with Poland (1:1). As a result, our team made it to the continental championship for the third time in history.
We will remind, the women's futsal team of Ukraine became a bronze medalist of the Euro-2022 final tournament, which was held in Portugal on July 1-3.