Support the Ukrainian e-football team in the 2023 FIFAe Nations Cup qualification matches (live on the UAF YouTube channel)!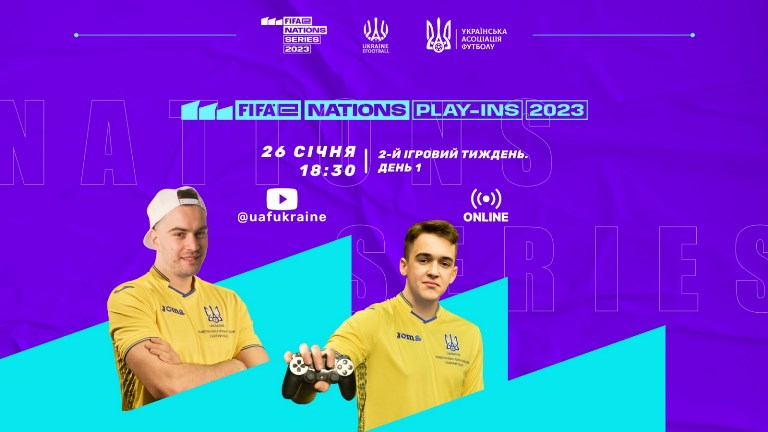 On Thursday, January 26, the Ukrainian e-football national team in the FIFA discipline will play matches on the first game day of the second week of qualification for the World Cup — FIFAe Nations Cup 2023.
The Blue and Yellows are playing in the play-in round, the matches of which are held in the 2vs2 format in the FIFA 23 simulator on the PS5 platform and, starting in December 2022, will last until March 2023.
The Ukrainian team is represented by Oleksandr CIG Grishay Grishay and Andriy CIG ST92 Shakalov during the confrontations of the second game week.
Within Division 1 of Conference 3, the Ukrainian national team meets with the teams of France, Israel, Poland and Belgium. Matches are held in a round-robin format in BO1 format. 3 points are awarded for a win in play-in games, 1 point for a draw, and 0 points for a loss.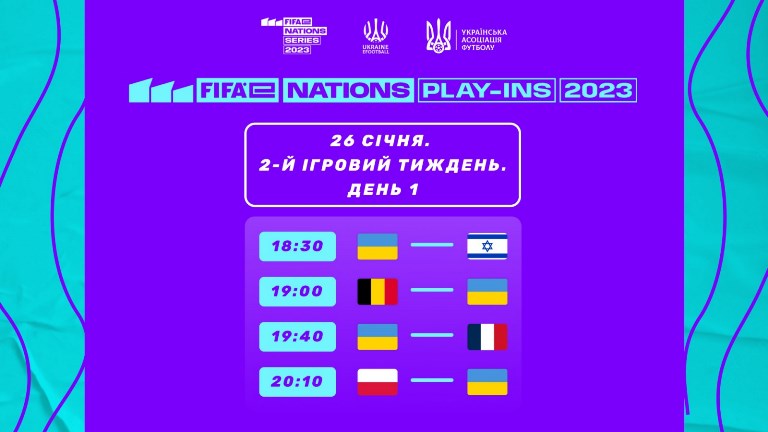 The kick-off is Kyiv time.
As a reminder, the two best teams of Division 1 after the end of the play-in round will be able to bypass the main qualification grid and get direct tickets to the FIFAe Nations Cup 2023 playoffs.
Turn on the live broadcast on the YouTube channel of the Ukrainian Football Association and support our team in the FIFAe Nations Cup 2023 qualification! Ukraine will definitely win!