The Ukrainian e-football team is fighting for a place in the top 3 selections for the FIFAe Nations Cup 2023
On Thursday, January 26, the Ukrainian e-football national team in the discipline of FIFA held the first matches of the second game week of the qualification for the World Cup — FIFAe Nations Cup 2023. This is a historic moment for the blue-yellow team, which until that day had never played in the top division of the prestigious e-football competition .
The Ukrainian team competes in the play-in round, the matches of which take place in the 2vs2 format on the PS5 platform and last from December 2022 to March 2023.
Oleksandr CIG Grishay Grishay and Andrii CIG ST92 Shakalov, who represent the Ukrainian national team at these competitions, started the game day with a draw with the Israeli team — 1:1.
The first point scored by the Ukrainians in the top division was followed by two disappointing defeats. Ukraine and Belgium had a real shootout, but the fate of the match was decided by a penalty shot by the rivals (2:3). And the French were simply stronger than the Ukrainians, who, however, found it difficult to score their goal (1:2).
The sensational victory in the final match of the game day added optimism to the Ukrainian cyberfootball players. In the away game, our boys beat not just anyone, but the vice-champions of the FIFA world, the Polish national team — 2:1!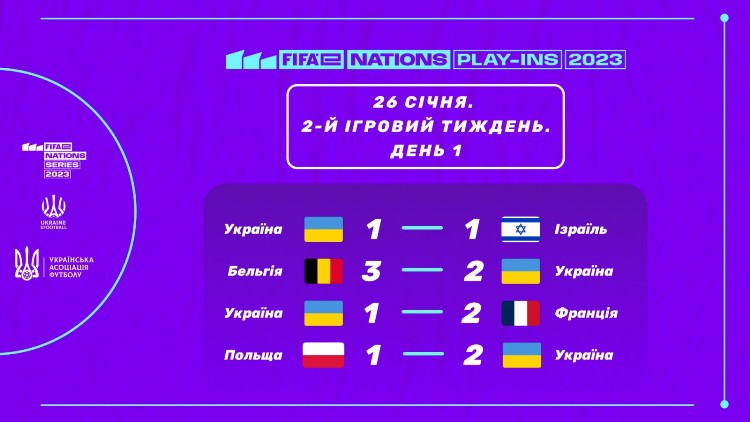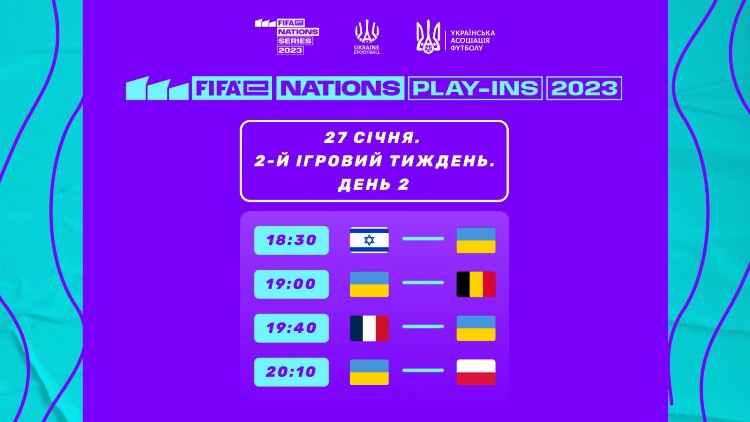 Thus, the Ukrainian team finished the first day of the second game week in fourth place with four points.
Considering the density of the participants and only one point behind third-placed France, there is no doubt that the Ukrainian team will try to do everything possible to stay in Division 1. To do this, they need to finish the game week in the top 3 teams of the group.