The Ukrainian national e-football team did not qualify for the first division of the FIFAe Nations Cup 2023 selection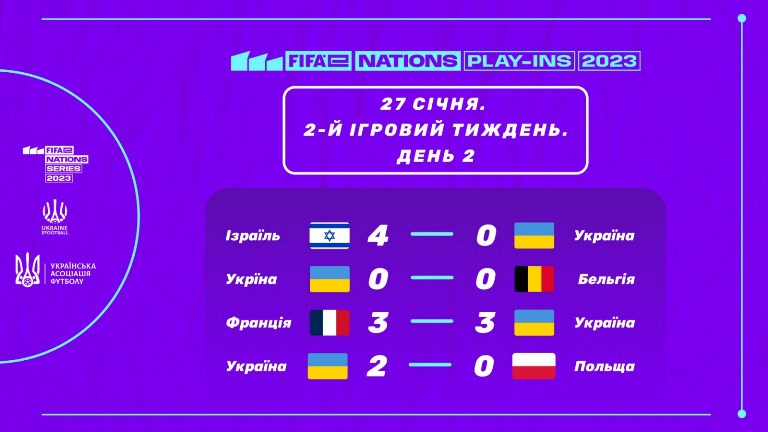 On Friday, January 27, the Ukrainian e-football national team in the FIFA discipline completed the second game week of qualifying for the World Cup — FIFAe Nations Cup 2023.
The Ukrainian team competes in the play-in round, the matches of which take place in the 2vs2 format on the PS5 platform and, starting in December 2022, will last until March 2023.
Oleksandr CIG Grishay Grishay and Andrii CIG ST92 Shakalov, who represent Ukraine, started the game day with a fiasco in a match against the Israeli team — 0:4.
In the following meetings, the blue and yellow team played much more confidently, but they failed to break the tight defense of the Belgians (0:0) and retain the victory in the game against the French (3:3).
In the end, for the second time in two days, the Ukrainians defeated the second team in the world in FIFA — the Polish national team (2:0). But, unfortunately, our boys did not have enough points to remain among the strongest cohort.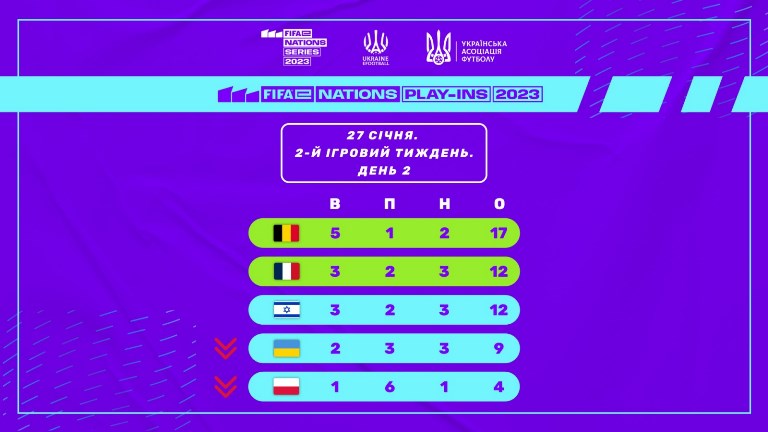 The matches of the third game week of the play-in FIFAe Nations Cup 2023 will be played by the Ukrainian national team in the second division, and the game series will be held on March 2-3.
Watch all matches of efootball team of Ukraine in the FIFAe Nations Cup 2023 qualification live on the YouTube channel of the Ukrainian Association of Football!
Support our team, and Ukraine will definitely win!