Ukrainian Olympic football champions appealed to the president of the IOC with a demand to prevent Russian athletes from participating in the 2024 Games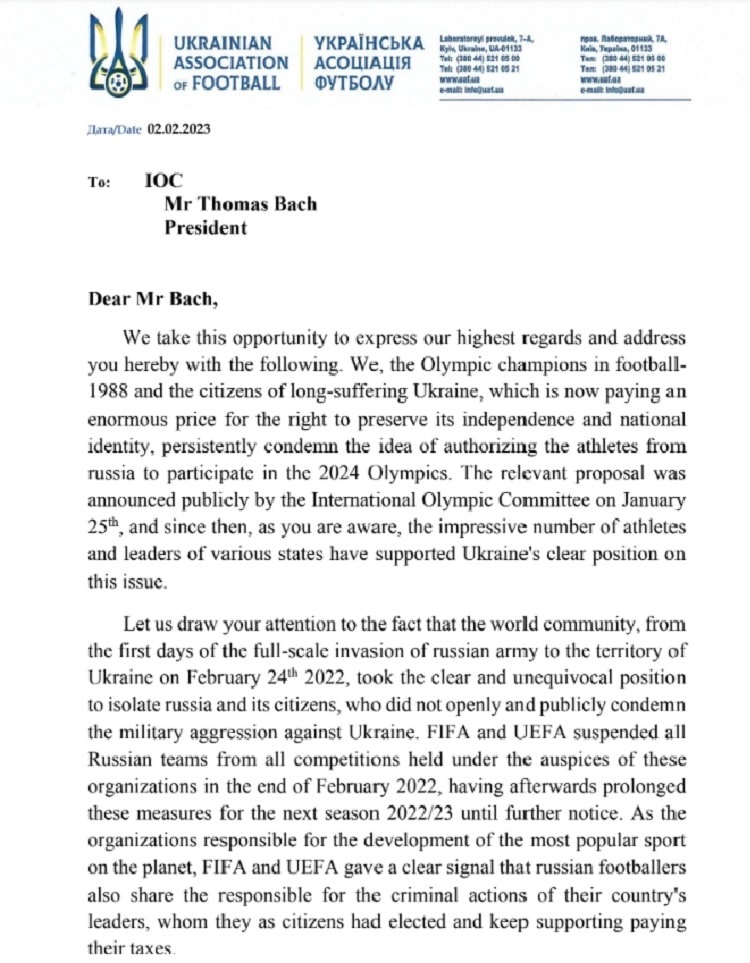 The 1988 Olympic football champions Oleksiy Mykhailichenko, Oleksiy Cherednyk and Yevhen Yarovenko sent a letter to the President of the International Olympic Committee, Thomas Bach, in which they condemn the idea of ​​allowing athletes from Russia to participate in the 2024 Summer Games.
"We, the Olympic champions and citizens of long-suffering Ukraine, which is now paying a huge price for the right to preserve its independence and its own identity, categorically condemn the idea of ​​allowing athletes from Russia to participate in the 2024 Olympics. The relevant proposal was announced by the International Olympic Committee on January 25, and since then, many athletes and heads of various states have supported Ukraine's clear position on this issue.
We draw your attention to the fact that the world community, from the first days of the full-scale invasion, took a decisive course to isolate Russia and its citizens, who did not openly and publicly condemn the military aggression against Ukraine. In February 2022, FIFA and UEFA suspended all Russian teams from all competitions held under the auspices of the organizations, later extending this decision for the 2022/2023 season until further notice.
We should also emphasize the fact that no Russian sports federation has publicly condemned the military aggression against Ukraine. Thus, they only confirmed their silent support for the crimes of the Russian army in Ukraine.
Does the IOC really intend to allow those who support the killing of innocent people into prestigious competitions? If this happens, it will be a huge reputational blow and a shame for the entire Olympic movement," the letter states in particular.