"Maintaining all elements of our resilience is a guarantee of victory." Address of the President of Ukraine Volodymyr Zelenskyi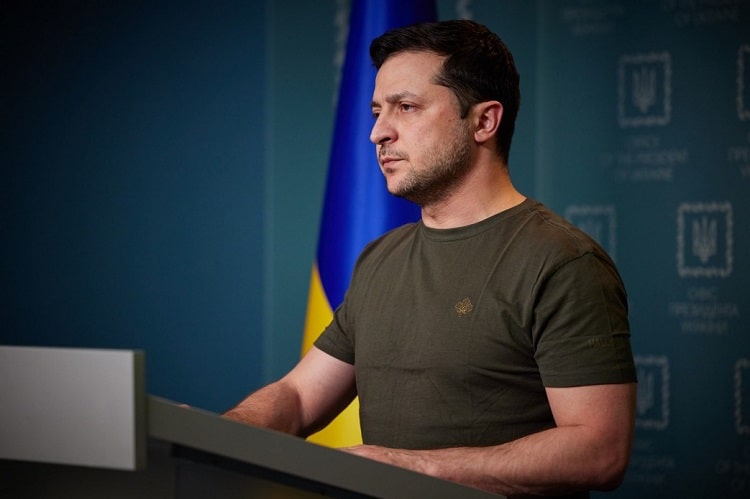 The President of Ukraine, Volodymyr Zelenskyy, addressed the nation, talking about the release of his compatriots from captivity and his conversation with the Prime Minister of Great Britain.
"I wish you health, dear Ukrainians!
Today we have good news. Another 116 Ukrainians were released from Russian captivity.
Of them, 114 are privates and sergeants, two are officers. Soldiers of our army, National Guard, ground defense, Navy, border guards, State Emergency Service.
We are constantly working to bring home all our people who are held in Russian captivity. And I'm happy every time it succeeds.
I thank our entire team that provides exchanges, the entire Coordination Staff of the GUR. Budanov, Usov, Yermak, Klymenko, Malyuk, Lubinets - I thank everyone! Thanks to everyone who helped.
Of course, it is worth mentioning Denys Monastyrskyi. This exchange was prepared with his participation. And his death is really a great loss for our state.
In total, since February 24, our team managed to return 1762 Ukrainian men and women from Russian captivity.
I also thank all those involved in helping these people of ours after their return.
Everyone who treats, restores documents, helps solve problematic issues of those released from captivity. This reflects the main meaning of what we do. Restoring and protecting the normality of life for our people in a free country.
Spoke today with Rishi Sunak, Mr. Prime Minister of Great Britain. A very important conversation. We prepare very important things with him.
I thanked the Prime Minister and all the British people for helping our country. Now in Britain, our guys have already started training on Challenger tanks. It's a good car. And there will be a serious thing on the battlefield.
Together with our partners, we do everything every day to ensure that our soldiers have sufficient strength to defend against the terrorist state.
We also discussed other promising things that can strengthen our defense.
The issue of the threat to the international Olympic movement, which arose due to the weakness of the international sports bureaucracy, was separately touched upon. Because of those who are trying to actually allow Russia to use sports for propaganda.
I am glad that the world is hearing our position that the Olympic principles must be unequivocally protected from a terrorist state.
Today, I signed the relevant documents to take another step to protect and cleanse our state from those who are on the side of the aggressor.
There is a submission from the security service regarding persons who are registered as having Russian citizenship. Tomorrow, another legal step will be taken to implement the sanctions decisions of the NSDC.
And we are working to synchronize our sanctions decisions with partner jurisdictions. The enemies of the free world have no right to use the free world for their own interests.
And one more.
During the 346 days of such a war, I often had to say that the situation at the front was tough. And that the situation is getting tougher.
Now is that time again. A time when the occupier throws more and more of its forces into breaking our defenses. Now it is very difficult in Bakhmut, in Vugledar, on Lymansky and other directions.
But now, as every day of these 346, the resilience of our soldiers decides everything. Our sustainability!
There are no efforts and plans of Russia. And the courage and determination of our soldiers. The efficiency and speed of all who provide and help to provide our defense forces. The attentiveness and persuasiveness of all those who defend Ukraine's international positions. The strength and unity of our people — everyone who works for our victory, and everyone who supports our heroes and the Ukrainian state.
To preserve all elements of our resilience is to guarantee victory.
Glory to all our soldiers! Thanks to everyone who helps!
Glory to Ukraine!"