Conference League. "Dnipro-1" played a draw with AEK and completed its European cup journey this season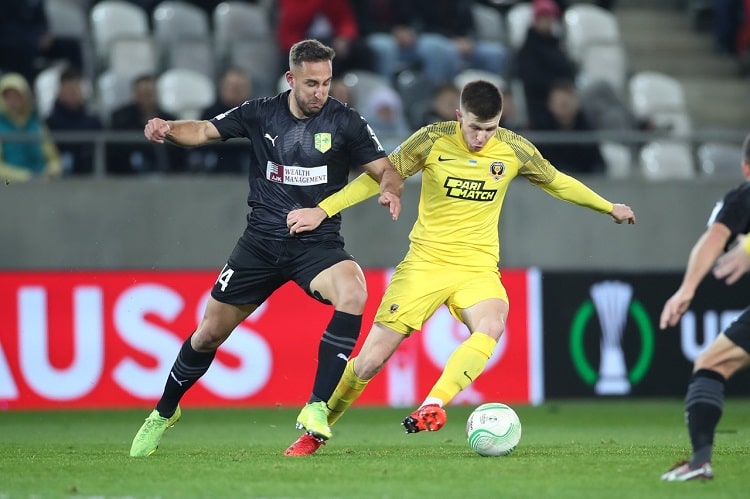 Ukrainian "Dnipro-1" in the second leg of the play-off round of the Conference League drew with AEK Cyprus, thus ending its journey in its debut European Cup season.
Dnipro people in Cyprus a week ago lost with a score of 0:1. In the return match, due to the Russian invasion, the black and yellow were forced to host the opponent in the Slovak city of Kosice. The absence of Dovbyk, who was injured, was a heavy blow for the Ukrainian team.
The first half was almost uneventful. At the start of the match, Pikhalyonok made a good shot at the goal twice, to which the Cypriots responded with shots from Yakolysh and Gustava in the area.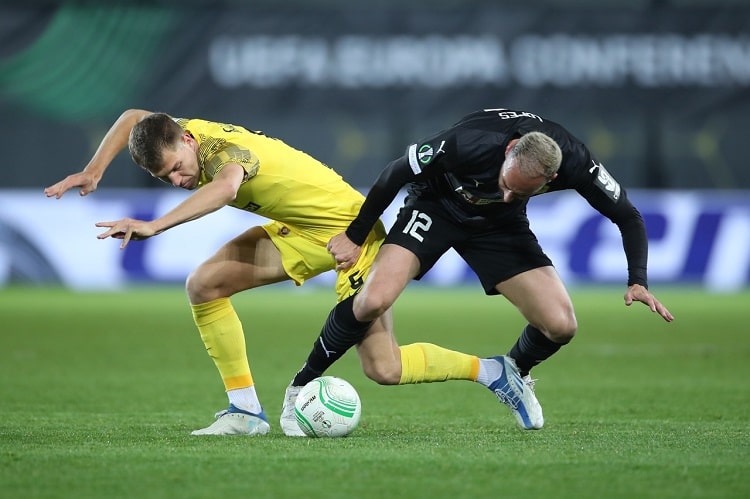 Photo by scdnipro1.com.ua
In the 51st minute, "Dnipro-1" created a dangerous moment - the ball after a shot by Peglow hit the post. In the future, the black and yellow team could not disturb Pyrich for a long time, resting on the opponent's low block. Only in the 72nd minute, Hutsulyak blocked Peglow's pass, but could not cut the ball into the far corner.
As a result, the match ended in a scoreless draw, which means the Ukrainian team's exit from the Conference League.
As part of "Dnipro-1", the players who were called up for the last training session of the national team took part in the match - Sarapiy and Pikhalyonok.
Conference League. Contact round. Match-answer
"Dnipro-1" (Ukraine) — AEK (Cyprus) — 0:0
"Dnipro-1": Valef, Heiner (Kogut, 73), Svatok (k), Sarapiy, Amash, Rubchinsky (Tanchyk, 46), Babenko, Blanco (Kononov, 90), Pikhalyonok, Peglow (Nazarenko, 84), Hutsuliak.
Substitutions: Rybak, Kinareykin, Gorbunov.
Trainer: Alexander Kucher.
AEK: Pyric, Rosales, Milicevic, Tomovic (k), Garcia, Pons (Gonzalez, 90+1), Gustavu, Faraj (Nikolic, 84), Oyer (Mamas, 84), Jakolish (Casas, 74), Lopes (Englezu, 90 +1).
Substitutions: Toumbas, Stylianidis, Trichkovsky, Kypros, Naum, Andreu.
Trainer: Jose Luis Oltra.
Referee: Andris Treimanis (Latvia).
Booked: Peglow (56), Heiner (61), Hutsuliak (76) — Garcia (13), Tomovich (63), Pons (82).
February 23. Kosice Košice Football Arena Stadium.
The first match - 0: 1.
We will remind, in the current season Vorskla and Zorya Luhansk could not overcome the barriers of qualifications in the Conference League.